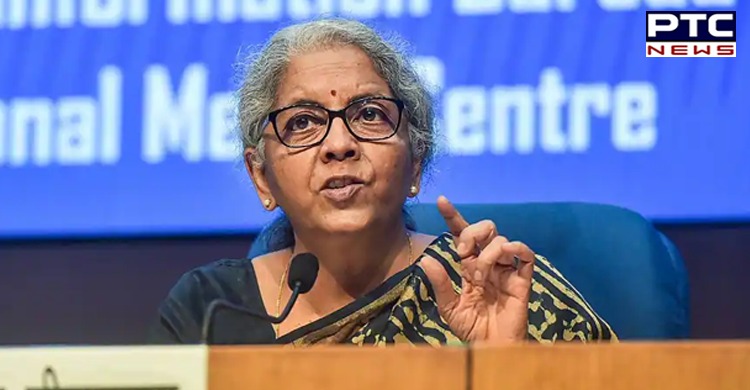 Union Finance Minister Nirmala Sitharaman on Monday announced a new credit guarantee scheme among other economic relief measures, of which four are absolutely new while one is specific to the health infrastructure.
She said that a Rs 1.1 lakh crores credit guarantee scheme has been given for Covid-affected areas and Rs 50,000 crores for the health sector.
Also Read | Punjab extends COVID restrictions till June 30, allows reopening of IELTS coaching centres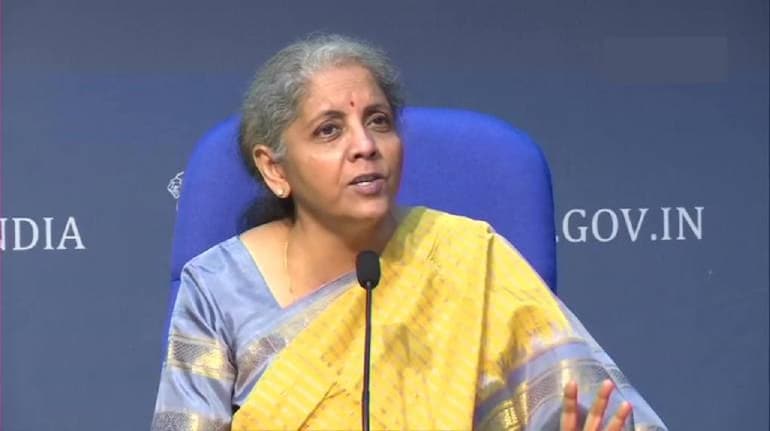 Under the new Credit Guarantee Scheme, which is a new scheme, 25 lakh people to be benefitted, she said. A loan would be given to the smallest borrowers by Microfinance Institutions. A maximum Rs 1.25 lakhs amount to be lent, she said, adding that focus was on new lending and not on repayment of old loans.
Key Highlights of Nirmala Sitharaman's PC: 
FM announces Rs 1.1 lakh cr loan guarantee scheme for Covid-hit sector; up to Rs 100 cr loan at 7.95 percent to health sector

FM announces additional Rs 1.5 lakh cr for Emergency Credit Line Guarantee Scheme

FM announces support to tourism sector - Rs 10 lakh loan to travel agencies, Rs 1 lakh loan to tourist guides

Govt to extend Atmanirbhar Bharat Rozgar Yojana to foot employer, employee's share of retiral benefit of new hires by private companies

Govt to waive visa fee for first 5 lakh tourists visiting India once travel restrictions are eased

Additional Rs 14,775 cr fertilizer subsidy to be provided over and above Rs 85,413 cr budgeted

Free foodgrain to poor till Nov 2021 to take total cost of Pradhan Mantri Gareeb Kalyan Anna Yojana to Rs 2.27 lakh cr

FM says Rs 23,220 cr to be provided for paediatric care/paediatric beds at hospitals.

FM Sitharaman says Rs 19,041 cr additional support to be provided for broadband connectivity to all village panchayats

FM announces extension of production-linked incentives for large-scale electronics manufacturing by one year till 2025-26

Finance Minister Nirmala Sitharman's stimulus package for economy totals Rs 6.29 lakh cr
Also Read | 'To strengthen farmers' protest, we've decided to hold two more rallies': Rakesh Tikait
The interest rate under the new Credit Guarantee Scheme is 2 percent below RBI prescribed rate, with a loan duration of 3 years. The focus on new loans stressed borrowers except NPAs to be covered, she added.
It will also reach out to the smallest of the small borrowers in the hinterland, including in small towns.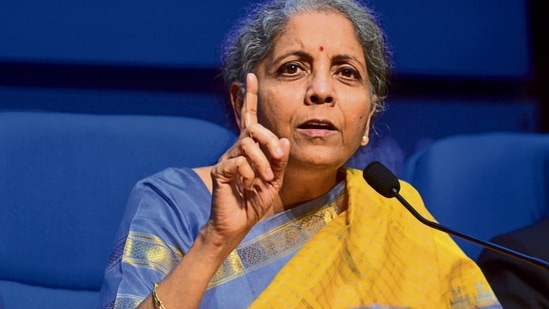 Likewise, Union Finance Minister Nirmala Sitharaman announced an additional Rs 1.5 lakh crore for Emergency Credit Line Guarantee Scheme.
Once international travel resumes, the first 5 lakh tourists who come to India will not have to pay visa fees. Scheme applicable till March 31, 2022, or will be closed after distribution of first 5 lakh visas, she said, adding that one tourist can avail benefit only once.
To revive tourism, the new loan guarantee scheme will support 10,700 regional level tourist guides and Travel and Tourism stakeholders (TTS) recognized by the Ministry of Tourism and the State governments, Sitharaman said.
Atmanirbhar Bharat Rozgar Yojana has now extended from June 30, 2021, to March 31, 2022. Over 21.4 lakh people of nearly 80,000 establishments have already benefited from the scheme, she said.
-PTC News