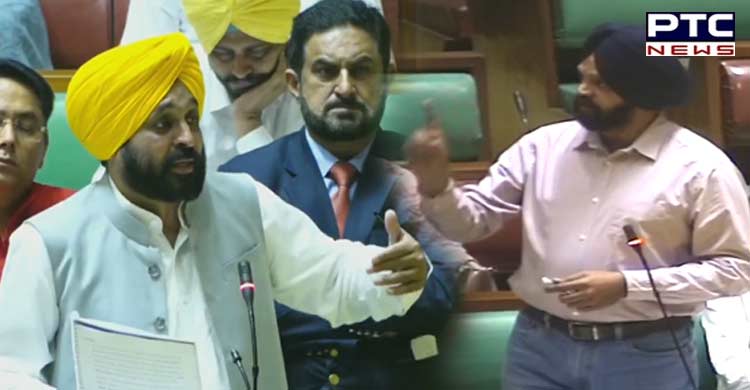 Chandigarh, June 25: The sacrilege issue reverberated in the Punjab Vidhan Sabha as the Punjab Budget session resumed on the second day on Saturday.

Congress MLA from Qadian and Leader of the Opposition Partap Singh Bajwa accused the the Aam Aadmi Party (AAP)-led Punjab government of shielding the then DGP.
On the second day of the Punjab Assembly Budget Session, the AAP presented White Paper on its inheritance of loss from the Congress. The 'White Paper' highlighted liabilities of
Rs 24,351 crore; faulty mining policy; loopholes in the GST and revenue shortfall of Rs 15,000 crore.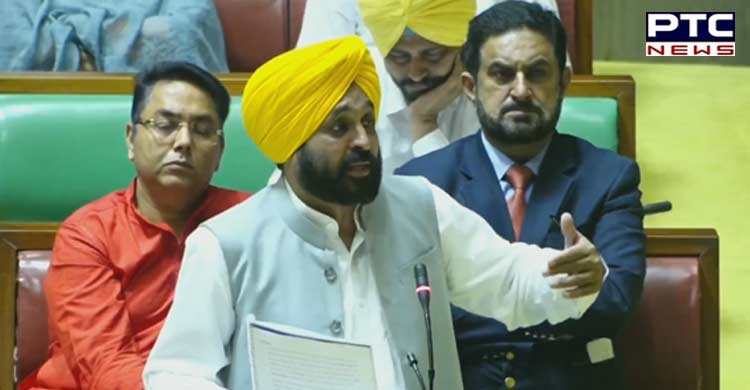 Punjab CM Bhagwant Mann
Meanwhile, as Punjab Chief Minister Bhagwant Mann started speaking on the Governor's Address, Congress MLAs got up to leave the House in protest against not being given the time to speak. However, when Bhagwant Mann told them that "they are not used to listening to others", the Congress MLAs came back and went to the well of the House. They protested briefly before walking out again.
Also Read | Jalalabad IED blast case: NIA conducts searches at multiple locations in Punjab
Later addressing the House, CM Mann said teachers would now only work as educators and would not work on other assignments such as election duty. He said as many as 19 new ITIs were being set up in Punjab. Almost all districts would be taken care of. Each ITI would be set up within a radius of 19 km. This was being done to develop skill and check immigration of youth abroad, added Bhagwant Mann.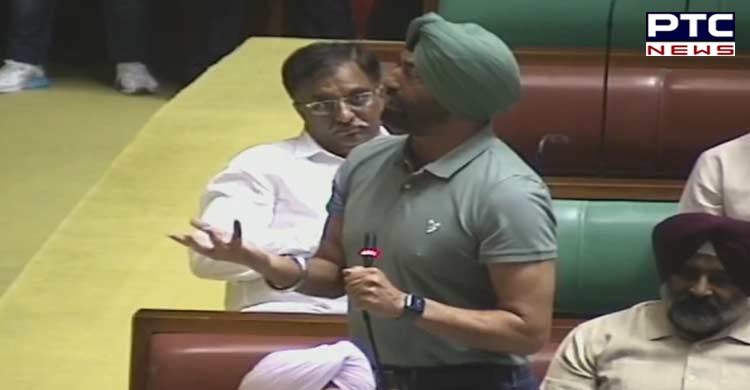 Proceedings underway during the second day of the Punjab Budget session.
The CM said as many as 25,000 houses would be built for the poor in the state. "We are preparing site plans for these houses," he added.
"Now those who do corruption will not be saved nor hollow promises will be made. We've set an example with 'One MLA-One Pension' step and the Bill will be presented in this session itself. Corruption-free administration is focal point of AAP's ideology," Punjab CM Bhagwant Mann told the House.
He claimed that MSP for moongi and a bonus of Rs 1,500 per acre for DSR of paddy was a historic step that had yielded encouraging results.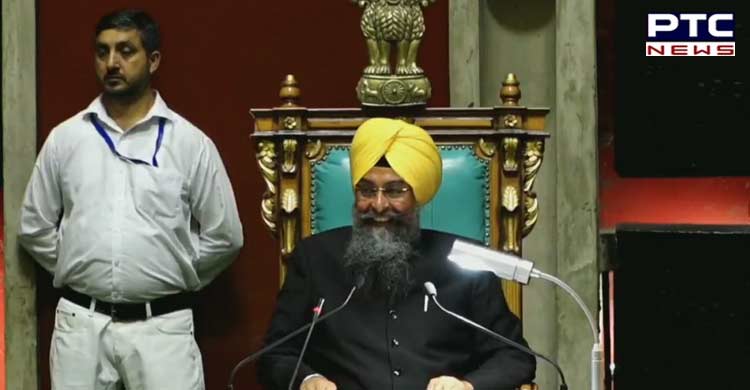 Punjab Assembly Speaker Kultar Singh Sandhwan
Punjab CM Bhagwant Mann said 'We will take important decisions on the issue of paddy stubble burning this season. Though it is late for the upcoming season, next year, paddy stubble would fetch money for the farmers," he added.
Also Read | Gujarat riots case: SC dismisses Zakia Jafri's plea challenging SIT's clean chit to Modi, others
The session is underway...
-PTC News