The Bhartiya Kisan Union (Ekta Ugrahan) have refused to lift their blockade on the service railway tracks leading to two of the three private thermal plants.
Also Read | Kerala becomes first state to list MSP for vegetables: Pinarayi Vijayan
An emergency meeting was called by the three-member committee of state ministers with the representatives of the largest farmer union in the state here on Thursday afternoon, to reason out with them to lift their blockade.
Since the Union Railways Ministry has clearly told the state's Congress government that they would not resume the rail service to the state till all blockades are lifted, the Punjab government through its ministerial delegation, including Tript Rajinder Singh Bajwa, Sukhbinder Sarkaria and Sukhjinder Singh Randhawa, asked the agitating farmers to end the rail roko stir, as all other 30 farmer unions have already stopped this agitation and turned the heat towards the BJP-led government in Delhi.
Also Read | First Halloween 'Blue Moon' in 76 years
The ministers' delegation have told the union leaders that how the state is staring at huge losses and the devastating effect that stopping of train service is having on the state economy. With the rail services shut, the industry is suffering huge losses as their goods cannot be sent to their customers outside the state, nor can they get the raw material for manufacturing goods, as most shipments are sent through trains.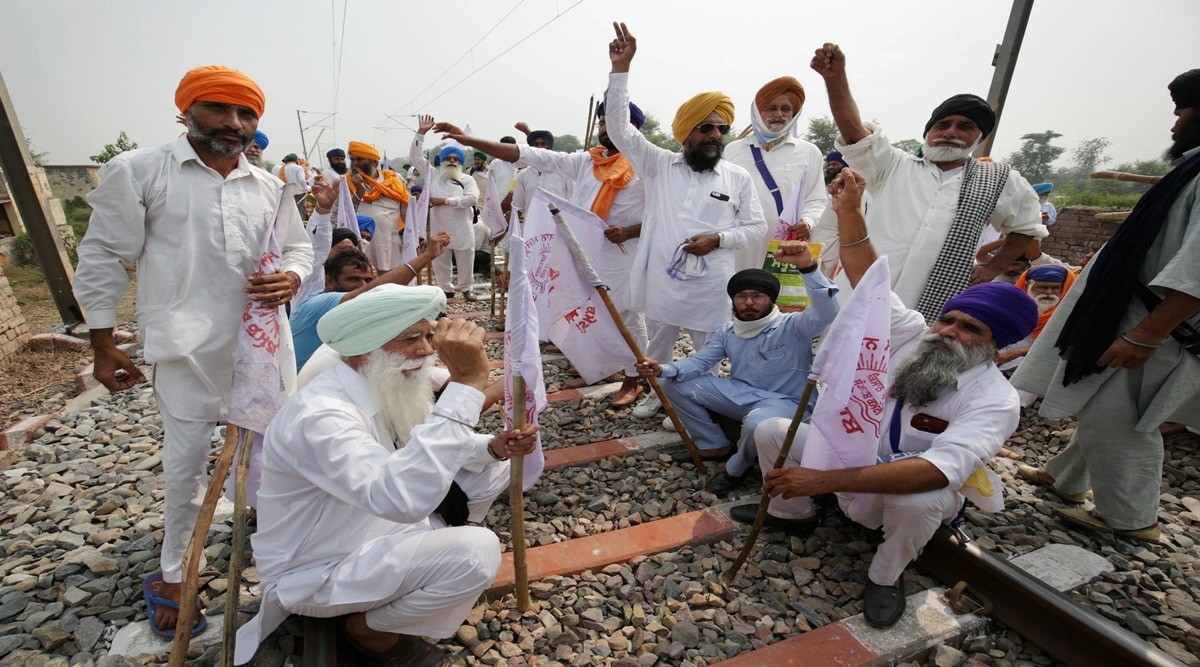 The thermal plants in the state; both private and state-owned have minimal stocks left and the state stares at a blackout in case it does not get the much-needed coal immediately, for running the plants.
Also Read | Delhi schools to remain closed until further notice
Joginder Singh Ugrahan, president of the Union, however, refused to lift the blockade. He said the state government should realize that the Centre is trying to impose an economic blockade on Punjab.
"We are not sitting on the main railway lines. We had cleared these lines earlier and goods trains' service can resume. Our agitation is only outside private thermal plants, on the service tracks that bring coal to these plants from the main railway tracks. We will not lift the blockades here. The state government should start running its own plants, rather than trying to help the private thermal plants," he added.
-PTC News