Chandigarh, October 11: Haryana Chief Minister Manohar Lal Khattar and his Punjab counterpart Bhagwant Mann will be meeting on October 14 to discuss the Sutlej-Yamuna Link (SYL) canal issue.

It comes amid the Supreme Court rap, wherein the apex court nudged them to meet and try to find an amicable solution to the issue. Khattar said they would try to find a way to resolve the issue.
Recently, the Haryana Chief Minister had said water from the SYL was crucial for Haryana.
He had stated that While they were not getting water from the SYL, but Delhi was demanding more water from us.
Also Read | Apple's AirPods, Mac accessories may get USB-C in next two years
Bhagwant Mann was also recently requested by opposition parties to stand up for the state's cause over the issue.
What is the take of both states?
While Punjab has been seeking reassessment of the Ravi-Beas river waters' volume, Haryana is demanding completion of the canal to get its share of 3.5 million acre-feet of river waters.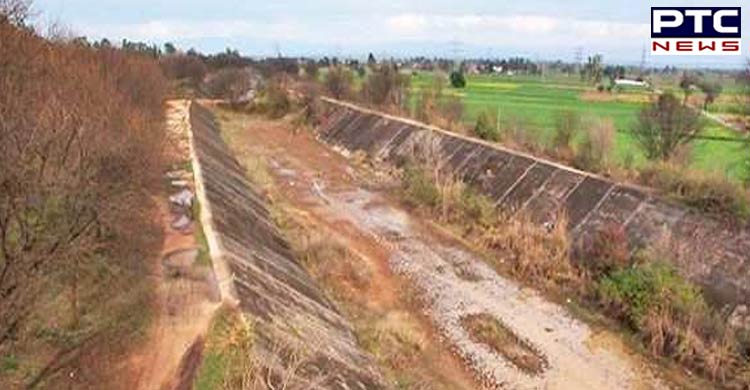 On September 6, the Centre had informed the Supreme Court that the Punjab Government was "not cooperating in resolving the dispute". Then Attorney General KK Venugopal, who appeared for the Centre, had told the Bench that the SC had in 2017 called for an amicable settlement and that it was trying to bring the two states on the same page through its Water Resources Ministry. However, "Punjab has not been cooperating", the top law officer had stated.
Also Read | Watch: Farmers' protest in Punjab's Sangrur enters Day 3; rain fails to dampen their sprit
The issue in detail
Punjab took Rs 1 crore from Haryana on November 18, 1976, and approved the SYL construction in 1977. Later, Punjab started raising issues over the construction work.

In 1979, Haryana moved the Supreme Court seeking the construction of the SYL canal. However, Punjab challenged Section 78 of the Reorganization Act in the Supreme Court on July 11, 1979.

After the dismissal of the Punjab Government in 1980, an agreement was reached between Haryana and Punjab in the presence of former PM Indira Gandhi in 1981. In 1982, Indira Gandhi kick-started the construction of the SYL canal at Kapuri village of Patiala.

In opposition to this, the Shiromani Akali Dal (SAD) opened a front against the excavation of the SYL. In 1985, the Rajiv-Longowal agreement was reached, in which the construction of the canal was agreed upon.

On July 3, 1990, two engineers involved in the construction of SYL were allegedly murdered. The then Haryana CM Hukam Singh demanded that the construction work be handed over to the BSF.

In 2019, the Supreme Court said if both states do not construct the canal, then the court will take up the construction. The Supreme Court has now issued a notice to both Haryana and Punjab to resolve this issue.
-PTC News