On January 5 (Wednesday), Prime Minister Narendra Modi's visit to Ferozepur in Punjab was cut short amid major "security lapse". Owing to road blockade by some protesters, PM Modi remained stranded on a flyover for 20 minutes. He was scheduled to address a rally and inaugurate several development projects in Ferozepur.
However, the road blockade prompted Prime Minister Narendra to return to the Bathinda airport to further head towards New Delhi.

Read how the episode unfolded 
With the Punjab Assembly elections around the corner, Prime Minister Narendra Modi was to attend a big poll rally in the border district of Ferozepur on Wednesday. Besides the rally, PM Modi was to lay the foundation stone of various development projects worth Rs 42,750 crore. Read more 
Also Read | Covid-19: Night curfew back in Punjab, educational institutions closed
However, on the day of the Ferozepur rally on January 5, PM Narendra Modi cancelled his visit and the Ministry of Home Affairs (MHA) cited a 'security breach' as the reason and sought a report from the Punjab Government. Read more 
Upon his return at the Bathinda airport, Prime Minister Narendra Modi reportedly told officials there that "Apne CM (Charanjit Singh Channi) ko thanks kehna, ki mein Bhatinda airport tak zinda laut paaya." Read more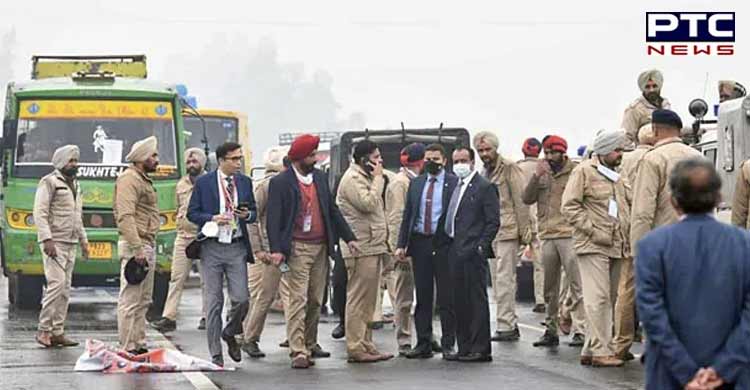 However, in the evening, Punjab Chief Minister Charanjit Singh Channi called a press conference and denied any security lapse during the visit of Prime Minister Narendra Modi to Ferozepur on Wednesday. However, at the same time, he expressed regret over the PM's return from Ferozepur because of road blockade.
The Punjab Chief Minister said the Punjab Police and security agencies had made all preparations to ensure the safety of PM Modi. He said PM's security and other Central agencies were in the state for the last four-five days to review security for PM Modi's visit to Ferozepur.
Punjab CM Channi said in a democratic country, it was everyone's right to protest in a peaceful manner, therefore it should not be liked to security breach. "The farmers have been agitating peacefully for the last one year. I'm not going to lathi-charge farmers. We spoke to farmers last night after which they ended their agitation. Today, suddenly some agitators gathered in Ferozepur district,' Punjab CM Charanjit Singh Channi said. Read more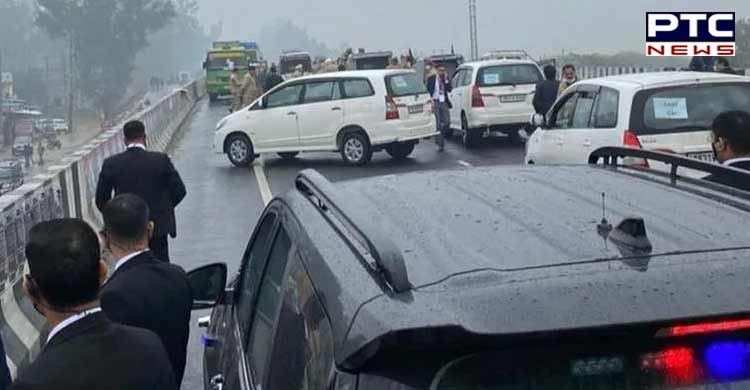 However, in a major twist, in the 'security breach' case, the Bhartiya Kisan Union (Krantikari) admitted that Prime Minister Narendra Modi's route information was leaked to them by the Punjab Police. Read more  
Following PM Narendra Modi's security breach allegations, the Punjab Government was forced to carry out a thorough probe into the lapses and constituted a high-level committee comprising Justice Mehtab Singh Gill (retd) and Principal Secretary, Home Affairs and Justice Anurag Verma. The committee is supposed to submit its report within three days. Read more 
Meanwhile, the issue has now reached the Supreme Court and it will take up the issue on January 7. The 'security breach' during PM Narendra Modi's Punjab visit has been mentioned before the Chief Justice of India.
Also read | Covid-19: Revised guidelines issued for home isolation; details inside
President Ram Nath Kovind also met Prime Minister Narendra Modi on Thursday and received a first-hand account of a security breach in his convoy in Punjab on January 5.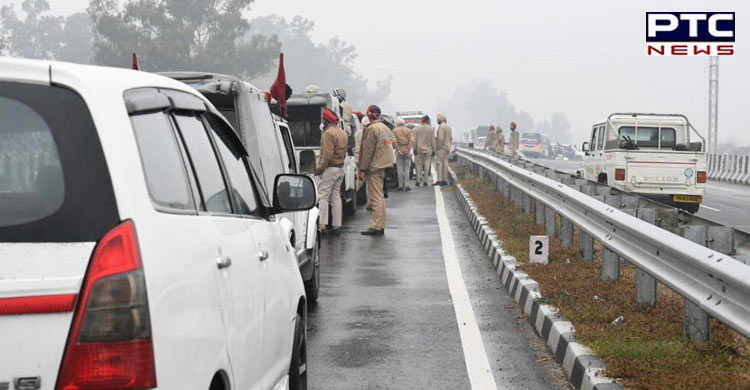 "President Ram Nath Kovind met Prime Minister Narendra Modi at the Rashtrapati Bhavan today and received from him a first-hand account of the security breach in his convoy in Punjab yesterday. The President expressed his concerns about the serious lapse," the President of India tweeted.
It is learnt that the Centre is mulling action under the Special Protection Group (SPG) Act against certain Punjab Police officers following an alleged security breach during Prime Minister Narendra Modi's visit to the state on Wednesday.
-PTC News