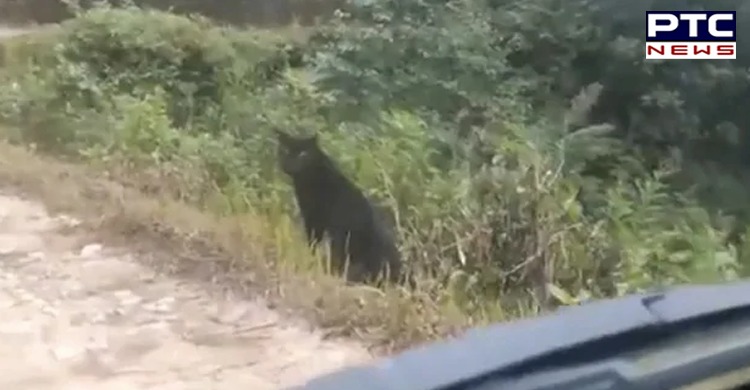 A video of a black panther roaming in a forest has gone viral. The video was filmed somewhere in India, the exact location has not been disclosed.
Also Read | Barnala 4-year-old rape case: Punjab SC Commission takes SUO-MOTO notice
The clip was shared on Twitter by Indian Forest Service officer, Parveen Kaswan, who said it was forwarded to him by staff at the forest. Mr Kaswan refrained to tell the exact location of the black panther, possibly to prevent poachers from reaching the spot.
https://www.youtube.com/watch?v=hMi5uxhJYdc&feature=youtu.be
According to National Geographic, the term "black panther" is an umbrella term which refers to the 14 species of wildcat that can have melanism,. The term is most commonly applied to melanistic leopards.
Also Read | First Halloween 'Blue Moon' in 76 years
-PTC News