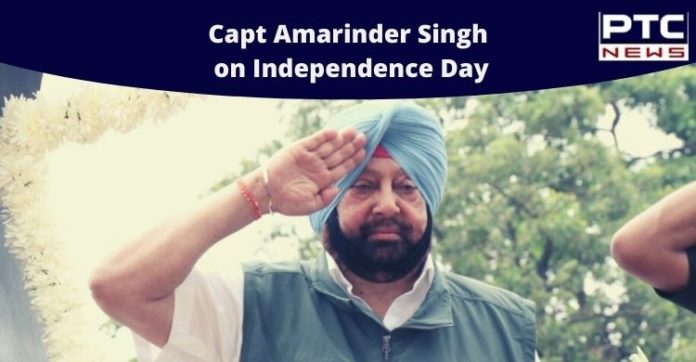 Chief Minister Captain Amarinder Singh thanked the COVID19 warriors and also announced the upcoming projects by the Government at the state-level Independence Day program.
With tensions at the borders continuing, India had to be prepared to deal with any eventuality, said the Chief Minister in his Independence Day address, after hoisting the tricolor here to mark the historic occasion.

At the same time, Captain saluted the Health Workers and Paramedics who were continuously fighting the invisible COVID19 enemy, along with the NGOs and religious organisations that have worked tirelessly to provide free food and medicine during the period of lock down. He also acknowledged the great work done by the farmers, who have produced the food that fed the nation during the lock down period and government officials who are serving the people in these difficult times.

The Chief Minister recognized the people of Punjab for their cooperation in observing precautions that were helping in containing the pandemic, the students who had marvelously adapted to the online teaching methodology, as well as the teachers who were working day and night to create online content to ensure that the studies of their students do not suffer.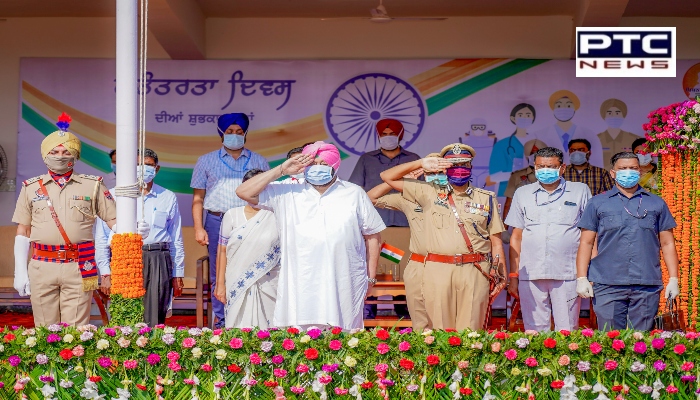 Recalling the contributions of the millions of Indians to the freedom struggle, the Chief Minister said Punjabis have always been at the forefront of every battle. The cellular jail in Kaala Paani (Andaman Islands) have the names of tens of hundreds of Punjabis etched in immortality, he said, adding that even though the I-Day celebrations this year were low-key due to the COVID19 pandemic, this was the time to remember the sacrifices of all those who had made freedom possible for us. It was also the time to salute the defence forces guarding the nation's borders from the enemy, he added.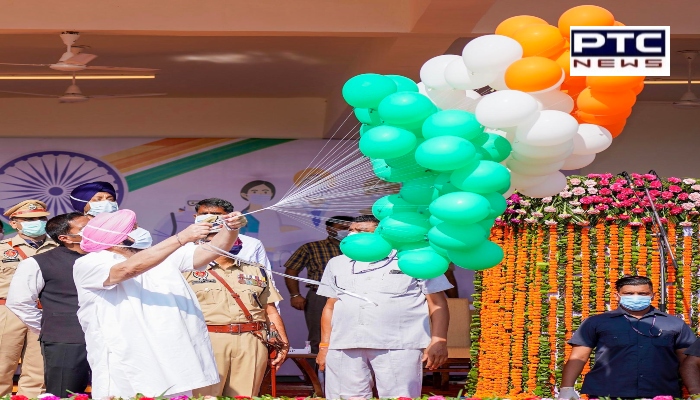 Paying his tributes to Punjab's freedom fighters, Captain Amarinder reiterated his government's commitment to extend all benefits of freedom fighters to their next generations (grandchildren).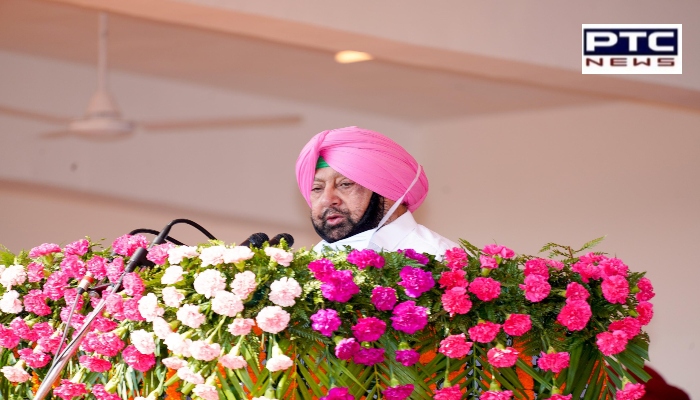 He said, "will not rest till Punjab's economy is back on track." He also announced 6 Lac jobs, with 1 Lac in Govt sector; Rs. 520 Cr debt relief to landless farmers & workers. Also smart ration cad scheme to be launched soon for benefit of 1.41 Cr people. He also announced Sports stadiums, Highways, Rural link repair, Potable water for all rural households in next 2 years.
Also Read | India celebrates 74th Independence Day, PM Modi addresses the nation
Expressing the confidence that Punjab would successfully overcome the COVID 19 pandemic, Captain Amarinder appealed to the people to continue to extend their wholehearted cooperation to his government to fight the crisis. He urged them to take special care of elderly, while ensuring strict adherence to wearing of masks and other protocols, including avoidance of large gatherings and frequent washing of hands. Get yourselves tested the moment you see any symptoms, he appealed to the people, adding that early testing was the first step towards defeating the disease and winning the war.
-PTC News