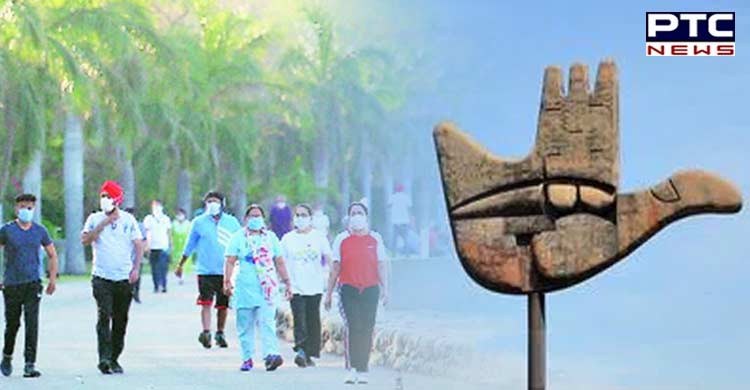 Chandigarh, January 27: With a decline in daily Covid-19 cases in Chandigarh, UT Adviser Dharam Pal on Thursday announced some relaxations.


As per the detailed order issued on Thursday, all gyms and health centres shall be allowed to operate till 10 pm at 50 per cent of their capacity subject to all staff and users present being fully vaccinated against Covid-19.
Further, all markets, including Apni Mandis, will be allowed to remain open till 10 pm.
All activities at Sukhna Lake will be allowed from 5 am to 10 pm. However, shops on the premises of Sukhna Lake will be allowed to open subject to compliance with Covid-appropriate behaviour and proper sanitation.
Also read | Himachal Pradesh: Cars skidding on ice covered roads cause traffic jams in Shimla
From February 1, the schools will start functioning physically for classes 10 to 12. All universities and colleges shall also be allowed to open normally. All public libraries shall be allowed to open at 50 per cent of capacity. All students of all group of above 15 years should have been vaccinated with at least first dose of Covid vaccine while attending offline classes. All officials, students etc of the age group of 18 years and above should have been fully vaccinated. However, the detailed order in this regard with be issued by the  Secretary, Education. Chandigarh administration, separately.
Also read | Hockey legend Charanjit Singh dies aged 92
In further relaxations, coaching institutions shall be allowed to open at 50 per cent of capacity subject to condition that all students in the 15-18 age group should have received single dose of Covid vaccine. This order shall come into effect from January 28.
As per the current Covid scenario, Mohali has 7,774 active cases, Panchkula 1,739 active cases while Chandigarh has 6,149 active cases.
-PTC News