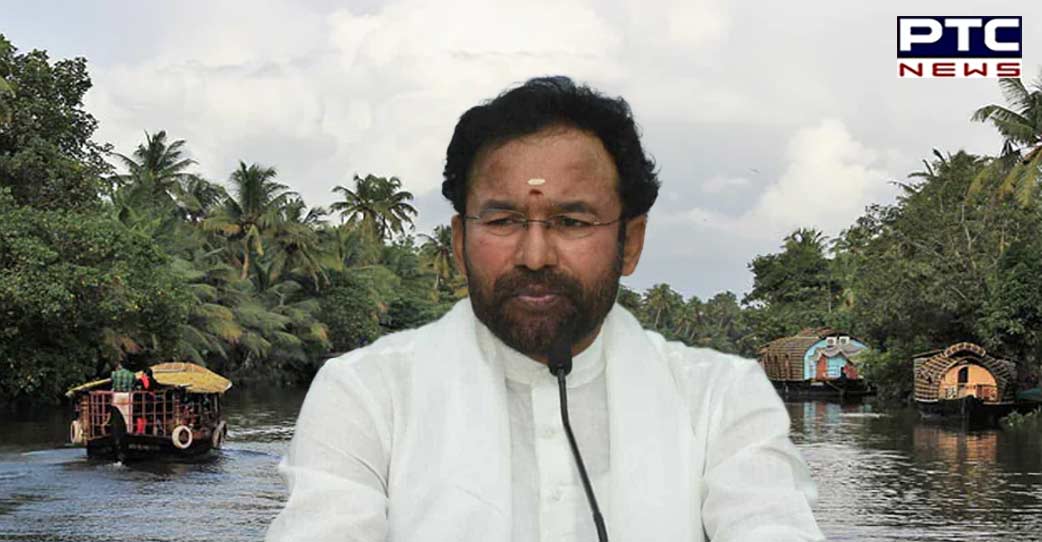 New Delhi, October 19: India plans to introduce a National Tourism Policy 2022 this year, with the goal of delivering a secure, creative, responsive, and sustainable tourism sector as part of the country's inclusive development journey.

G. Kishan Reddy, Union Minister for Tourism, made the remark on Wednesday while speaking at the National Conference on Tourist Police in the national capital. "
"We (India) are planning to bring a National Tourism Policy 2022 in front of the country and the world. As there is no proper and concrete National Tourism Policy in India so far, we will bring concrete and comprehensive National Tourism Policy this year under the leadership of Prime Minister Narendra Modi," Reddy stated.
"Our aim is to create a secure, creative, responsible and sustainable tourism sector in India's inclusive development journey."
According to the minister, people from all over the world come to India not only to visit but also to find solutions to their many problems. "Several foreigners have lived here their entire lives after meeting saints in places like Varanasi (Uttar Pradesh) in India."
"We must focus on these elements since India's tourism gives peace and solutions." PM Modi seeks India to become a major tourism destination in the future. The safety and security of tourists is a primary concern in this mission."
The minister also stated that India has more natural beauty than New Zealand, Switzerland, and African countries, emphasising that "we have to explore such destinations and continue to perform their branding around the world as well as inform our new generation."
"Tourism sector will play a big role in India becoming a developed country when we celebrate the country's 100 years of Independence in 2047," Reddy said at the event, mentioning "tourism sector has contributed nearly 5.19 per cent in India's Gross Domestic Product (GDP), which is not a small role".
Also Read | New Omicron variant in India: Union health minister stresses on Covid appropriate behaviour 
-PTC News