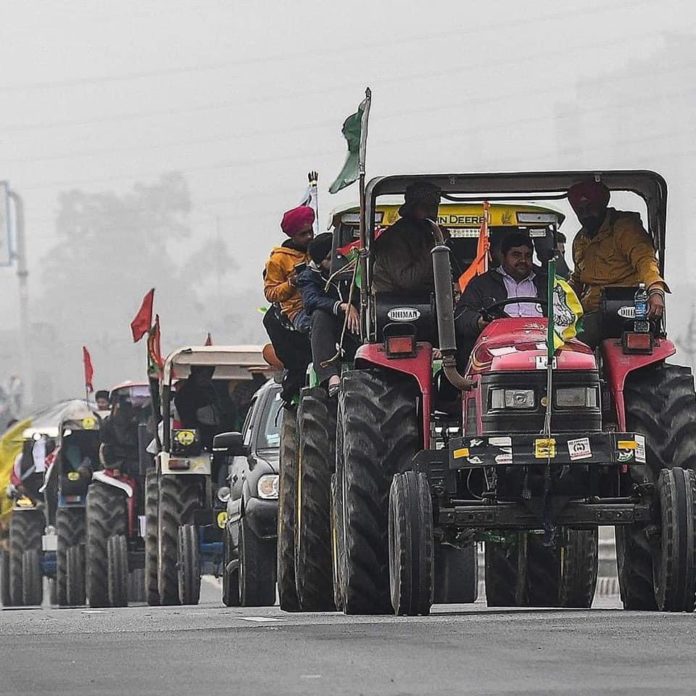 Kisan Tractor Parade: The farmers' agitation against agricultural laws has entered its 56th day today. A meeting between farmers' organizations and Delhi Police officials is also scheduled for the second day today regarding the tractor parade of farmers to be held in Delhi on January 26.
Also Read | Centre-Farmers 10th round of meeting today

The tractor parade would be discussed with the farmers' organizations in this meeting. Earlier on Tuesday, a meeting was held between the farmers leaders and the Delhi police officials in which the farmers' leaders informed the Delhi Police of their complete roadmap for January 26. After the meeting, the farmers expressed hope that the tractor parade on January 26 could get the green signal.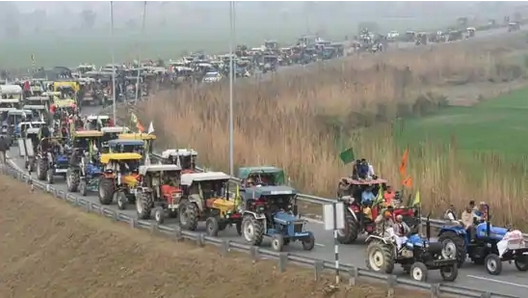 The 10th round meeting between the farmers and the Union government on agriculture laws is also going to be held today at Vigyan Bhawan in Delhi.
Today's meeting between the Centre and the farmers is considered very important. Today is a big day for the farmers' movement.
Also Read | Kisan Shakti has the power to wipe out BJP: Sukhbir Singh Badal
The Supreme court, on the other hand, is scheduled to hear petitions relating to the Kisan Tractor Parade, agricultural laws and farmers' demonstrations at the Delhi border, as the apex court had issued notices to the farmers on the occasion of the tractor march.
Farmers are demanding repeal of the agriculture law but the government is not in the mood to withdraw the law.
-PTC News