Heatwave alert: As the summer season peaks in India, mercury simmered above 40 degrees Celsius in Delhi and several other parts of North India. The highest recorded temperatures in Delhi reached a maximum of 40 degrees Celsius on Saturday, climbed to above 42 degrees on Sunday, and reached 44 degrees Celsius on Monday.
India Meteorological Department (IMD) scientist Soma Sen Roy said a heatwave alert has been issued on Monday for North India.
"We have issued a heatwave alert for Monday for south Haryana, Delhi, south UP, north MP, Jharkhand, Bihar and Bengal. On Tuesday, heatwave alert is not given for any place other than Jharkhand," said IMD scientist Soma Sen Roy.
However, Roy predicted likely relief from the heatwave from Tuesday. "Yes, there is a strong possibility," said the IMD scientist.
According to reports, Chandigarh has been witnessing rising temperatures for the past two days. On Sunday, the temperature exceeded 40 degrees Celsius, and it may do so again on Monday.
Punjab and Haryana are also reeling under the scorching heatwaves with numerous locations recording temperatures as high as 44 degrees. In the next two days, Punjab, Haryana, and Chandigarh may get rain as a result of the Western Disturbance.
With soaring heat, health experts in Varanasi advised the residents to stay hydrated to battle the blazing heat wave. Chief Medical Officer, Varanasi, Sandeep Chaudhary said, "Drink lots of water, eat proper nutritious food while moving out of the house. Make sure to cover your hands with full sleeves and face with scarves. Stay hydrated as much as possible. Drink lemonade, buttermilk or 'Shikanji' (spiced lemonade) instead of aerated drinks."
As per the reports, heatwaves continue to break out in the morning due to the rise in temperatures and scorching winds coming from the west.
In another incidence of the heatwaves, mercury crossed 45 degrees in Prayagraj district of Uttar Pradesh. Due to the blistering heat, the residents are worried. People are drinking water and juices to cool their bodies amidst the heatstrokes.
With temperatures soaring at 40 degrees Celsius, the demand for sweet and savoury sattu drinks has increased among people in Bihar to beat the heat waves.
Sattu Sharbat is a traditional nutritious summer drink from Bihar that is typically made with roasted black chickpea (kala chana) flour. Rich in fibre and protein, sattu sharbat keeps the body hydrated and cool and helps prevent sunstroke.
People were seen crowding at sattu drink stalls in Bihar's capital, Patna. Sattu sharbat vendors are also doing good business as people throng the stalls to energise themselves.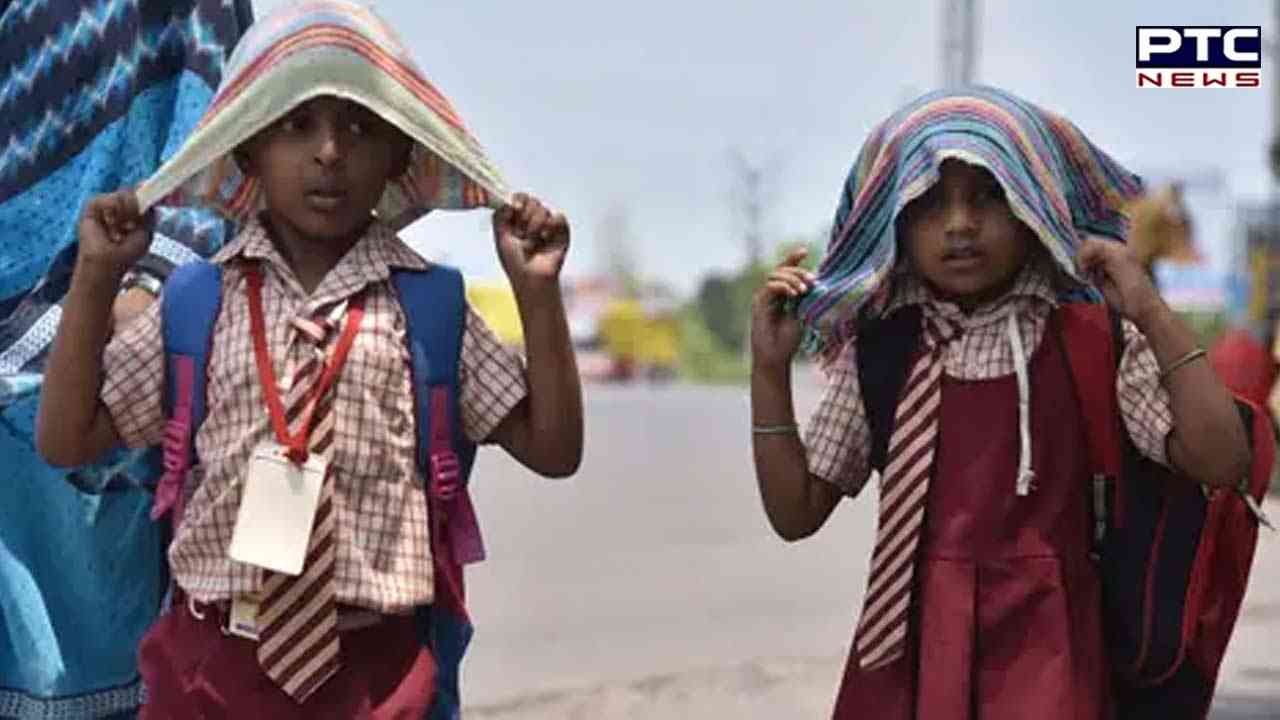 A heatwave is a period of abnormally high temperatures, more than the normal maximum temperature that occurs during the summer season in the North-Western parts of India, according to National Disaster Management Authority.
Heatwaves typically occur between March and June, and in some rare cases even extend till July. As of now, schools have been closed in Maharashtra, Odisha and West Bengal due to heat wave conditions. In northern states, the temperature is soaring but there is respite due to Western disturbances from time to time. Heat waves affect the Northern states of Uttar Pradesh, Haryana, Punjab, and Rajasthan generally in the month of May and June.
To minimise the impact during the heatwave and to prevent serious ailment or death because of heat stroke, you can take the following measures:
Avoid going out in the sun, especially between 12 noon and 3 pm; Drink sufficient water as often as possible, even if not thirsty; Wear lightweight, light-coloured, loose, and porous cotton clothes; Use protective goggles; Use umbrella/hat while going out in the sun.
The extreme temperatures and resultant atmospheric conditions adversely affect people living in these regions as they cause physiological stress, sometimes resulting in death, according to National Disaster Management Authority.
The health impacts of heatwaves typically involve dehydration, heat cramps, heat exhaustion and/or heat stroke. The signs and symptoms are as follows: Heat Cramps: Ederna (swelling) and Syncope (Fainting) are generally accompanied by fever below 39 degrees Celcius.
Heatwave conditions can result in physiological strain, which could even be fatal.
- ANI