'Audi Chaiwala' : It seems like selling tea has become an alternate career option for a lot of people. We have came across many chaiwalas such as MBA Chaiwala, Urban Chai, BTech Chaiwala, Chaiwala, Chai Bar, etc. But have you ever heard of Audi Chaiwala?
Yes, you read it right! 
Now by reading the name you might think that will be so special about 'Audi Chaiwala.' Some questions may arise in your mind such as: Is this the most expensive chai? Is the the most luxurious chai? Or is the ambience of chai stall is an Audi car?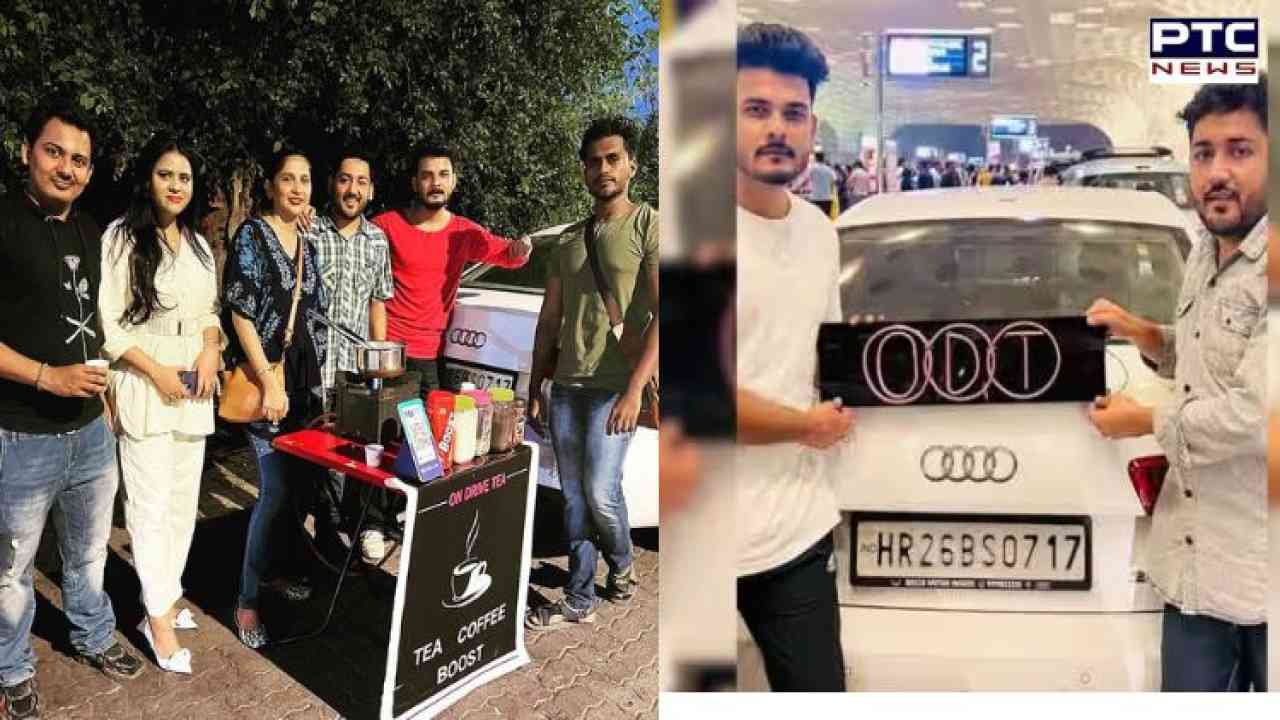 Here is an inspirational story of two friends which can answer all your doubts and questions about 'Audi Chaiwala.'
A video of Audi Chaiwala from Mumbai is doing the rounds of the internet. The stall was started by Amit Kashyap and Mannu Sharma. The shop is set everyday on the Lokhandwala backroad in Mumbai.
How luxury becomes an inspiration? 
While most people associate a high-end car like Audi with luxury and comfort, for Mannu Sharma and Amit Kashyap, it proved to be an inspiration to set up their own tea stall here.
Sharma and Kashyap have been selling tea for Rs 20 a cup from the trunk of the luxury car, worth Rs 70 lakh everyday on the Lokhandwala backroad in Mumbai. 
In the video which is going rounds on internet, the duo can be seen driving up to their designated spot and setting up their stall named 'On Drive Tea'.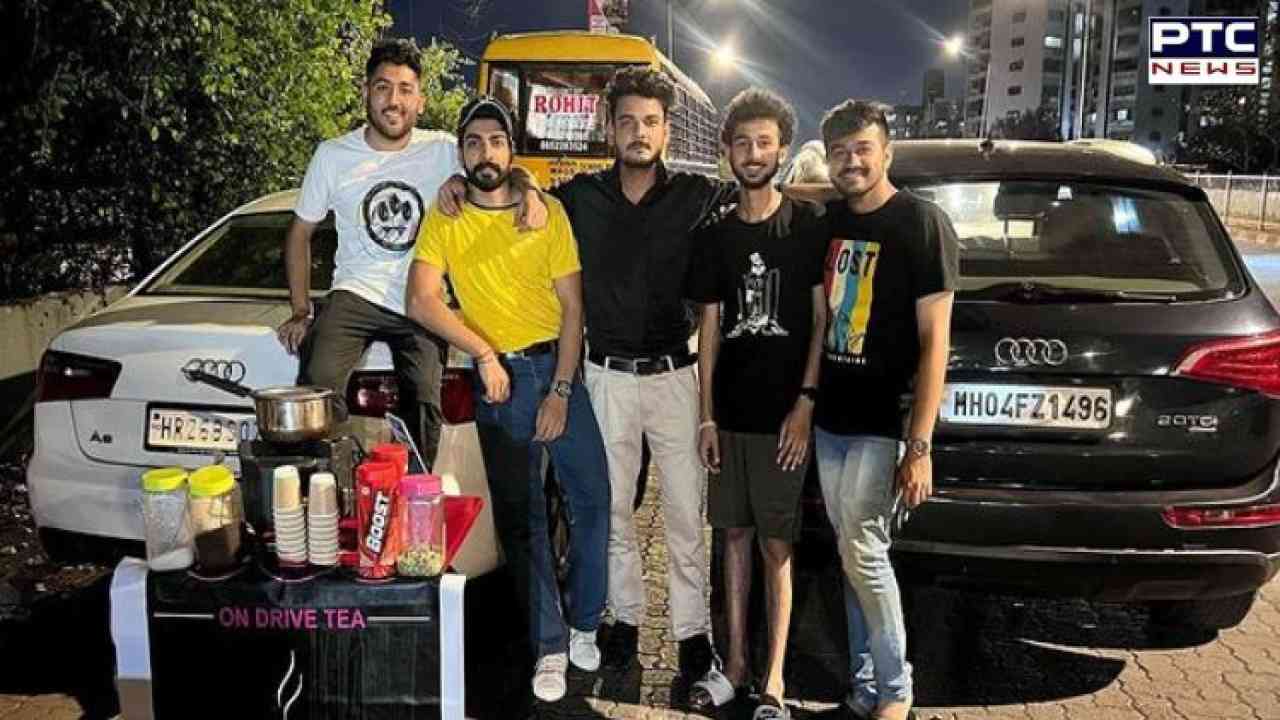 How the duo get inspired for opening a tea stall? 
In almost every developed and fast city such as Mumbai, Chandigarh, Delhi, Pune and Banglore, many cutting chai stalls or tapirs are opened throughout the night to meet night cravings of chai lovers. 
Thus, similar was the case with duo when they got an idea to open chai stall. 
"We were just taking a stroll at night and craving for a cup of tea, but we could not find a place at the time.
That's when we thought of opening our own stall here," said Sharma, who hails from Haryana.
Moreover, what attracts the chai lovers, is not just the unique and luxurious idea of selling 'OD Tea,' but the taste of the tea also attracted the customers. 
"I have been coming here to have tea for the last two months because it tastes amazing. Every time I pass by this area, I have to have their tea," one of the customers said.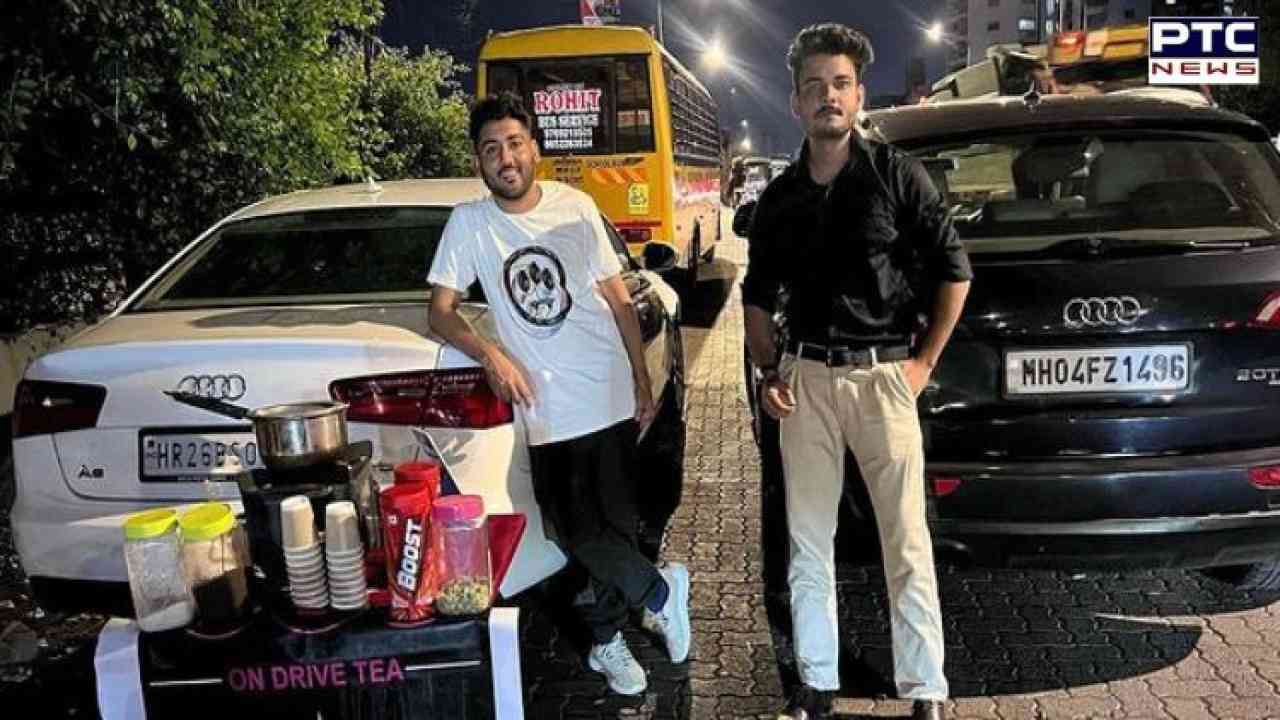 According to the sources, the two friends are planning to open 'OD tea' franchise in various places and the duo practised making tea at home and tried out different recipes for a month before finalising one and set out to sell tea from their luxury wheels. 
Meanwhile, the video garnered several thousand views and many reactions. On Drive Tea has their own Instagram where they share regular posts and reviews from customers.
Public review on 'OD Tea'
- PTC NEWS