PTC Web Desk:  As the Supreme Court of India demands affidavits from the governments of Delhi, Uttar Pradesh, Haryana, Punjab, and Rajasthan on their measures to combat air pollution in the national capital, the primary focus remains on the dire state of air quality in Delhi and its neighbouring areas. Nevertheless, it is important to acknowledge that the issue of farm fires, particularly in Punjab, significantly contributes to this ongoing crisis.
The problem of farm fires has become a persistent concern in the region, particularly during the paddy harvesting season. Among the key paddy-growing states, Punjab has reported the highest number of farm fires this season. The looming Lok Sabha elections have further complicated the matter, with state governments hesitant to penalise farmers for this harmful practice to secure electoral support. It is disheartening to witness political considerations taking precedence over environmental and health concerns, despite half-hearted attempts to incentivise farmers to abandon stubble burning.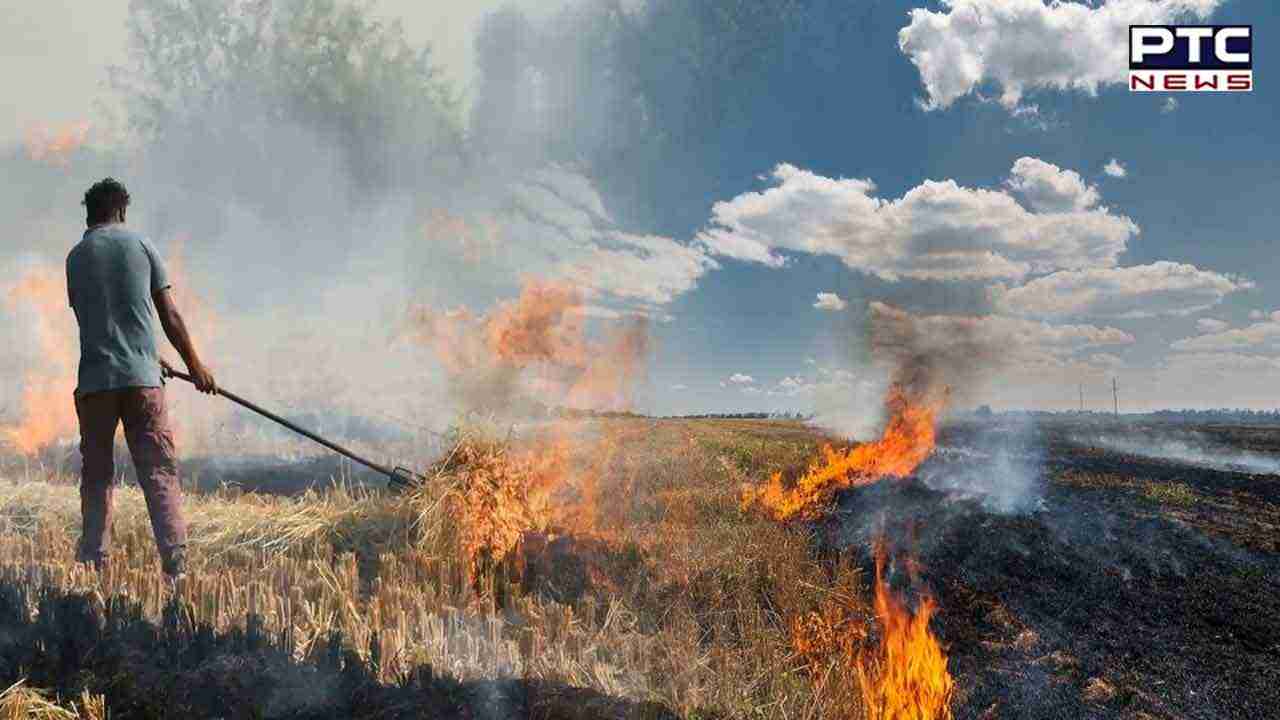 The data provided by the Commission for Air Quality Management (CAQM), indicating a reduction in stubble burning incidents in Punjab and Haryana compared to the previous year, provides little consolation. The harsh reality is that millions of people, including the farmers themselves, continue to endure polluted air, posing grave health risks. The International Agency for Research on Cancer, a specialized branch of the World Health Organization, has classified air pollution as carcinogenic to humans, establishing it as a leading environmental cause of cancer-related deaths. In Punjab's Malwa region, where farm fires are prevalent, the incidence of cancer cases is already disturbingly high.
Relying on favourable weather conditions to provide momentary relief from the choking air quality is a failure to fulfill our responsibility. This is a crisis that demands immediate attention from all stakeholders. Central and state governments must prioritise effective measures to address the farm fire issue, including robust awareness campaigns and the promotion of alternative farming practices that eliminate the need for stubble burning.
Farmers should be offered substantial incentives to embrace eco-friendly methods, such as mechanised farming equipment and sustainable crop management. Political leaders, while understandably cautious during election periods, must prioritise the long-term health and well-being of their constituents over short-term gains.
The current scenario underscores the necessity for a comprehensive and coordinated effort to confront the multifaceted problem of air pollution in the region. Tackling farm fires represents just one facet of the challenge. The responsibility lies with governments, environmental agencies, and society at large to join forces in the battle against this silent threat, which jeopardises the health and future of millions in the region. Ignoring this issue is not an option; it's a matter of life and death.
- PTC NEWS
Join Whatsapp Channel