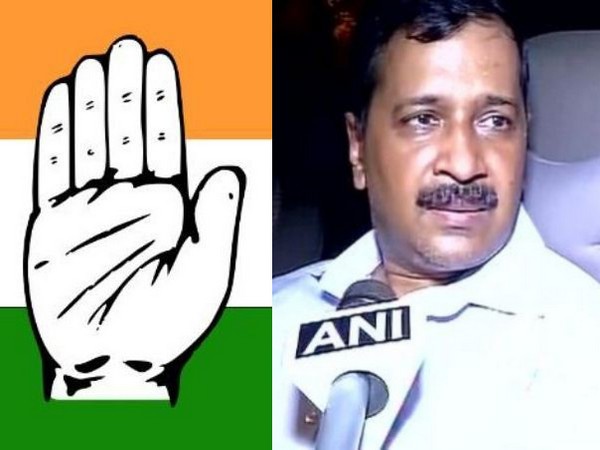 New Delhi: The Congress Party on Tuesday came down heavily on Delhi Chief Minister Arvind Kejriwal's bid to have his legal bills footed from the government's exchequer and demanded that he should pay his legal fees from his own pocket.
Congress leader Sharmistha Mukherjee told ANI that the people of Delhi would like to know as to why Kejriwal is wasting their money for his defence.
"Mr Kejriwal has made some objectionable statements about Mr Arun Jaitley and the later filed a defamation case against Kejriwal. How Delhi taxpayers' money comes into this?" she asked.
"When the Delhi Government has its own team of lawyers then why a high-profile and costly lawyer like Ram Jethmalani has been brought into the picture?" she added while alleging that Kejriwal is using public funds for his own interest.
Taunting the Aam Aadmi Party (AAP) supremo, Mukherjee said it seems Kejriwal doesn't see any difference between public fund and private fund.
Echoing similar sentiments, another Congress leader J.P. Aggarwal asserted that the Delhi Government cannot pay Kejriwal's personal legal expenses.
"Mr Kejriwal is facing a personal suit filed by Arun Jaitley and the Delhi Government cannot pay the legal fees of his personal case. The Delhi Government's funds are the hard-earned money of the Delhiites and not the personal property of Mr Kejriwal," said Aggarwal.
Veteran lawyer Ram Jethmalani, who is Kejriwal's counsel in the defamation case filed against him by Jaitley, has reportedly sent bills for Rs. one crore in retainership and Rs. 22 lakh for each appearance in court to the Delhi Chief Minister.
Jethmalani has made 11 appearances so far, leading to a total of Rs 3.42 crore.
Deputy Chief Minister Manish Sisodia has signed off on the bills and sent them for clearance to Lieutenant Governor Anil Baijal, who has sought the opinion of experts on how to proceed.
Baijal's move comes after the Delhi Government's Law Department, responding to a note by Sisodia, said that Lieutenant Governor's permission for clearing the bills was necessary.
— ANI