Mohali, October 28: The Sahibzada Ajit Singh Free Polyclinic Trust on Saturday organised a commendable initiative at Polyclinic Parchh in collaboration with JP Eye Hospital (a unit of Dr Aggarwal's Eye Hospital). This event aimed to provide essential eye care services to residents of several surrounding villages, who face challenges accessing larger medical facilities such as PGIMR, Chandigarh.
Balbir Singh, chairman of the Trust, emphasised their mission to serve rural communities by offering free vision screenings, glaucoma checks, cataract screenings, refraction assessments, free cataract surgeries, as well as dispensing free spectacles and medicines.
Dr Jagriti Bahuguna, camp administrator of the Sahibzada Ajit Singh Free Polyclinic Trust, said over 175 patients visited the camp. Before the eye check-ups, each patient underwent sugar and blood pressure tests. Among them, 56 persons were identified for cataract surgeries, two for pterygium surgery, five for YAG laser eye surgery, one for pupil surgery, and one for glaucoma follow-up care.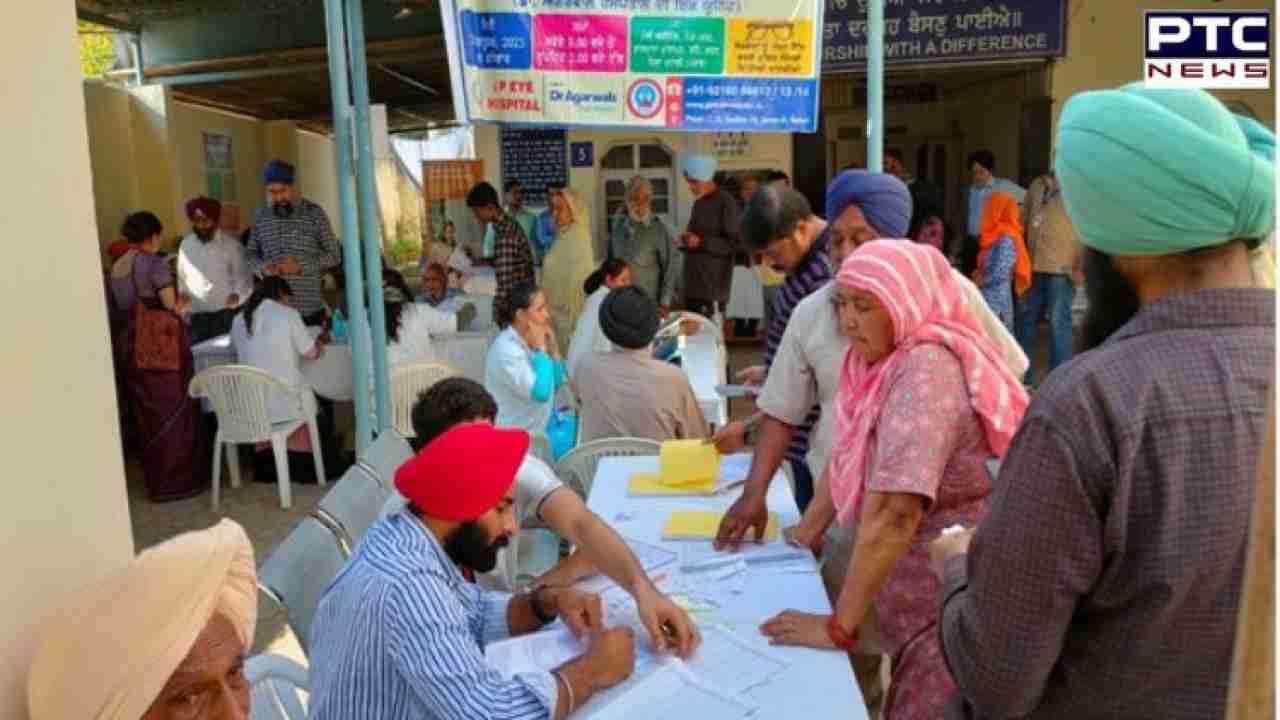 Balbir Singh said out of 120 patients with refractory errors requiring vision correction, 80 would receive free spectacles.

Dr SK Bansal, director of medical services at the Trust, made the patients aware of the importance of regular eye examinations for reducing the risk of eye ailments and preventing vision loss and blindness caused by various conditions. He also raised awareness about the significance of eye care and addressed common eye disorders such as redness, dryness, and excessive tearing.
- PTC NEWS
Join Whatsapp Channel