Mohali, January 20: Punjab's Dera Bassi man who is 88-year-old becomes 'crorepati' overnight after winning a Rs 5 crore lottery.

88-year-old Mahant Dwarka Dass, a resident of Trivedi Camp in Derabassi, fortune came knocking at his door as the man from a modest background won an Rs 5 crore lottery on Wednesday. He won the Lohri Makar Sakranti Bumper Lottery which completely changed his life. After the news was public, celebrations erupted in his area with people gathered his house to congratulate him.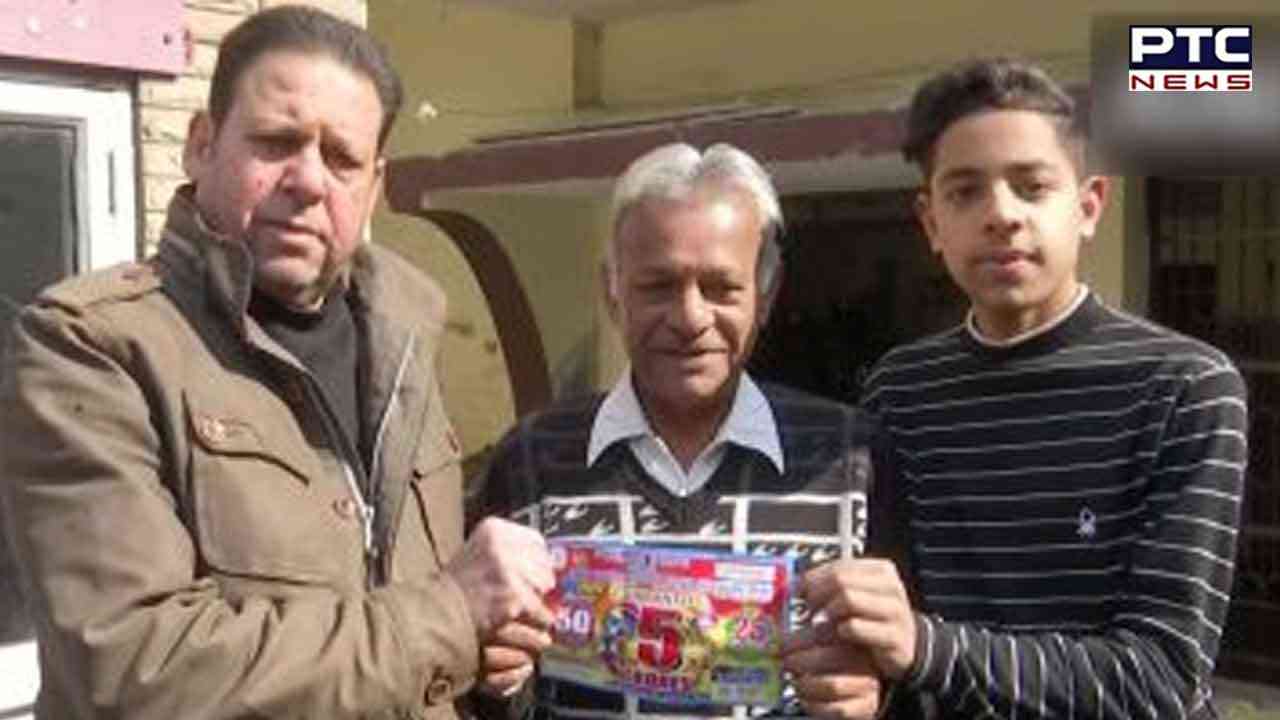 Also Read| Punjab CM Bhagwant Mann orders closing of Ferozepur's Zira Liquor factory

Dass in his statement said that he frequently buys lottery tickets as he wanted to change things for his family and himself. He further said, after winning the lottery he will divide half the money for the 'dera' and the rest he will give it to his two sons. "I am feeling happy. I have been buying lotteries for the last 35-40 years. I will distribute the winning amount among my two sons and to my 'Dera," he said.
One of his son Narender Kumar Sharma said, "My father gave money to my nephew to buy a lottery ticket for him. He won it and we are feeling happy." Lokesh who runs a lottery business in Zirakpur and sold the ticket to the family claimed that Dwarka Dass will get around Rs 3.5 crore after the deduction of taxes.
"Punjab State Lohri Makar Sankranti Bumper Lottery 2023 results were announced on January 16. He (Dwarka Dass) won the first prize of Rs 5 Crore. After completing the prescribed procedure, the amount will be given to him after deducting 30% tax," said Karam Singh, Assistant Lottery Director.
Also Read| J-K: Indian Army airlifts pregnant woman from snow-bound Kupwara

- ANI