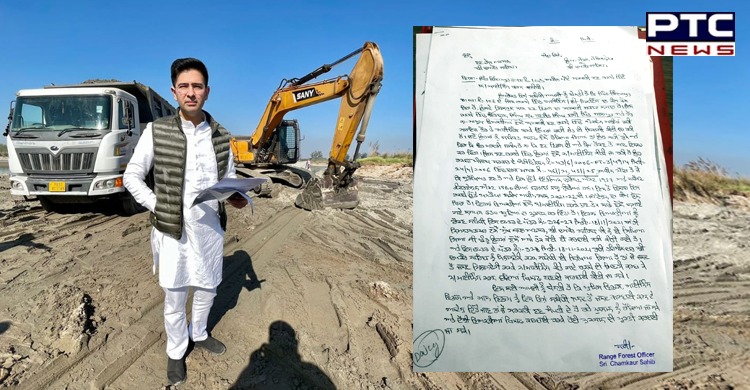 Chamkaur Sahib: Aam Aadmi Party leader Raghav Chadha on Saturday conducted a raid in Chamkaur Sahib to expose the illegal sand mining in Punjab Chief Minister Charanjit Singh Channi's own constituency.

Raghav Chadha said that it was a mega raid by the Aam Aadmi Party on the Punjab government led by Charanjit Singh Channi that "can shake up the politics of Punjab."
Also Read | Air pollution case: Why are schools open in Delhi? asks Supreme Court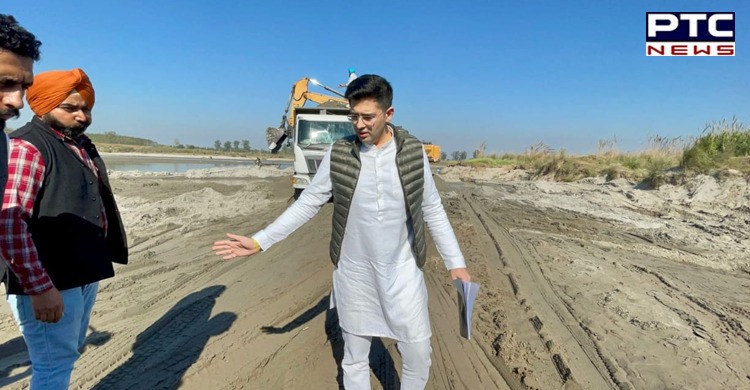 "Mafia, scandals, and loot in Chief Minister's own constituency being exposed," he said.
Also Read | Omicron variant scare: DDMA issues guidelines for arrivals at Delhi airport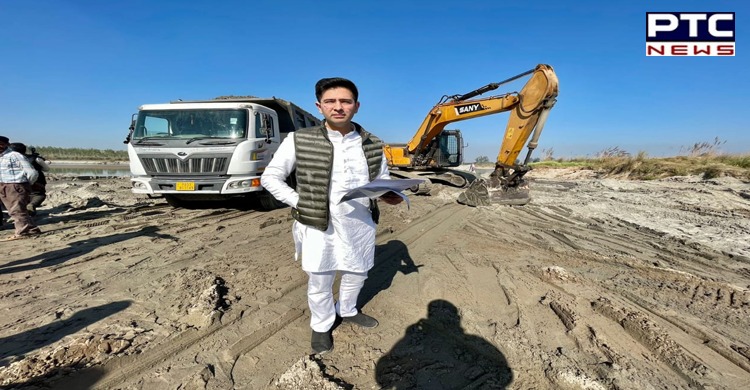 While addressing the media persons in Jindapur village of Chamkaur Sahib, Raghav Chada said that illegal sand mining is taking place here in broad daylight.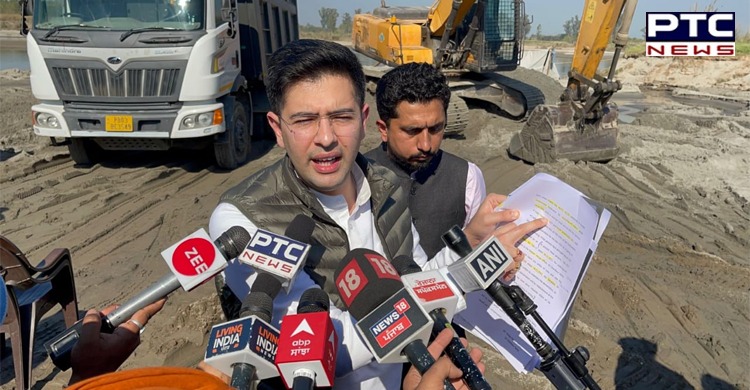 "The sand is being taken from here in proclaim trucks," he said, adding that "Charanjit Singh Channi, when appointed CM, had said that he is not a Chief Minister for sand mafias. But it is clearly visible that the sand mafia is working in association with Punjab Chief Minister."
He further asked the following questions to the Punjab Chief Minister:
For how long, illegal and mining is taking place in your constituency?
Do you also get a share of this illegal mining? If yes, then how much?
How many total sites are there in Chamkaur Sahib where illegal mining takes place?
How many total sites are there in Punjab where illegal mining takes place?
Does CM Channi has a partnership with these mafias?
-PTC News