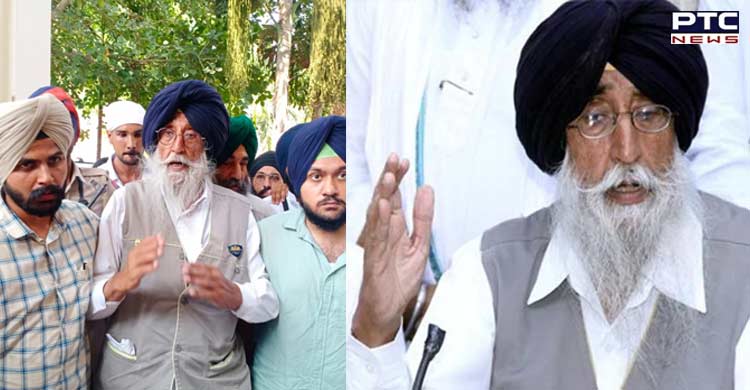 Patiala, June 29: Newly elected Sangrur MP and Shiromani Akali Dal (Amritsar) chief  Simranjit Singh Mann, who tested positive for Covid 19 on Tuesday, has been referred to a Patiala hospital.

According to the family of Simranjit Singh Mann, his health is stable. He did not have any major Covid symptoms. Since he has a history of heart ailment, therefore he had been referred to Patiala hospital for echocardiogram. His oxygen saturation is normal.
Shiromani Akali Dal (Amritsar) chief Simranjit Singh Mann, is a former IPS officer who had resigned in protest against Operation Bluestar in 1984. On Sunday, he won the Sangrur bypoll by defeating AAP's Gurmail Singh.
Also Read | All set for Amarnath Yatra after two years; tight security in place
Mann was first elected to the Lok Sabha in 1989 from Tarn Taran when his party won six of the 13 seats in Punjab. He was denied entry into Parliament since he insisted on bearing the kirpan after which resigned from the seat in 1991.
In the Punjab Assembly Elections 2022, a soft-separatist, Simranjit Singh Mann had contested from the Amargarh constituency, but he lost to AAP's candidate.
ਮੈਨੂੰ ਪਿਛਲੇ ਕੁੱਝ ਦਿਨਾਂ ਤੋਂ ਗਲੇ ਵਿੱਚ ਇੰਫੈਕਸ਼ਨ ਹੋ ਰਹੀ ਸੀ ਮੈਂ ਸੰਗਤ ਨੂੰ ਦੱਸਣਾ ਚਾਹੁੰਦਾ ਹਾਂ ਕਿ ਮੇਰੀ ਕੋਵਿਡ ਟੈਸਟ ਰਿਪੋਰਟ ਪੌਜ਼ਟਿਵ ਆਈ ਹੈ। ਪਰ ਮੈਂ ਠੀਕ ਮਹਿਸੂਸ ਕਰ ਰਿਹਾ ਹਾਂ। ਡਾ. ਸਾਹਿਬਾਨਾਂ ਵੱਲੋਂ 7 ਦਿਨਾਂ ਲਈ ਇਕਾਂਤਵਾਸ ਵਿੱਚ ਰਹਿਣ ਦੀ ਸਲਾਹ ਦਿਤੀ ਗਈ ਹੈ, ਇਸ ਤੋਂ ਬਾਅਦ ਮੈਂ ਆਮ ਦਿਨਾਂ ਵਾਂਗ ਸੰਗਤ ਦੇ ਦਰਸ਼ਨ ਕਰਾਂਗਾ,

— Simranjit Singh Mann (@SimranjitSADA) June 28, 2022
After Simranjit Singh Mann's landslide victory in the Sangrur bypoll, Shiromani Akali Dal supremo Sukhbir Singh Badal said, "I sincerely and wholeheartedly congratulate Sardar Simranjit Singh Mann and his party on their electoral victory in Sangrur parliamentary by-poll and offer them our best wishes and cooperation. We bow before the mandate of the people in a true democratic spirit."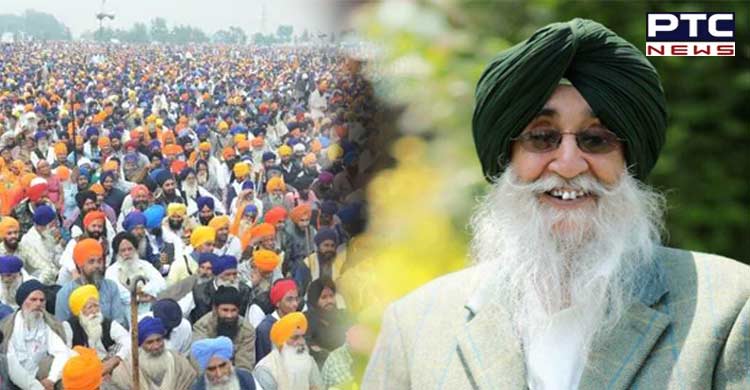 Congress leader Amrinder Singh Raja Warring also congratulated Mann on his win. "In the Sangrur by-election, the decision of the people is head-on. Congratulations to Simranjit Singh Mann on his victory. I am sure that Simranjit Singh Mann will raise the voice of Punjab's interests in the Lok Sabha. The results of the by-elections show that people are angry with the Aam Aadmi Party's incompetence, insensitive governance and deteriorating law and order situation in the state." he said in a roughly translated tweet.
Also Read | Amid 'ailing' financial health, Punjab Govt spent Rs 21 lakh on ads in newspapers to seek suggestions for budget 2022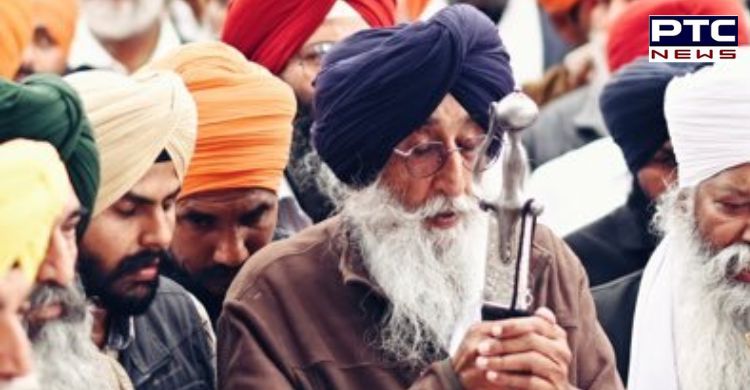 -PTC News