yBudapest, August 28: Neeraj Chopra, the illustrious Indian javelin thrower, etched his name in the annals of history as he secured the gold medal at the World Athletics Championships, marking a groundbreaking achievement for his nation. However, amidst the glory, Neeraj Chopra confessed that his aspiration had been to breach the 90-meter mark during the final showdown.
In an astonishing display of prowess and determination, Neeraj executed a formidable throw of 88.17 meters in his second attempt, which cemented his lead and carried him to victory. Despite his triumph, his ambition of surpassing the 90-meter barrier eluded him, leaving a tinge of disappointment.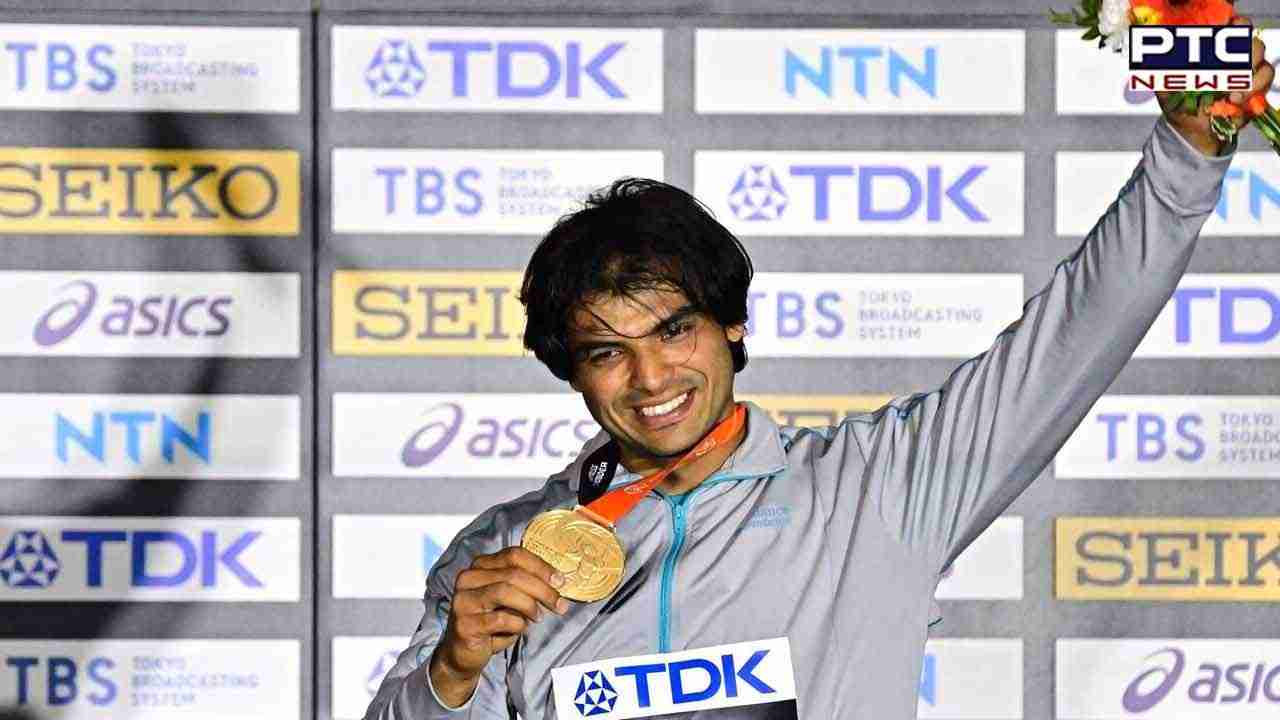 The silver medal was seized by Arshad Nadeem, the reigning Commonwealth Games champion, who showcased his remarkable capabilities with a throw of 87.82 meters. Meanwhile, Jakub Vadlejch of the Czech Republic emerged with the bronze, achieving a commendable distance of 86.67 meters.
Addressing the press during the post-match conference, Neeraj expressed his sentiments, saying, "My objective was to achieve a throw beyond 90 meters tonight. Yet, this feat necessitates the convergence of all the elements. Unfortunately, I couldn't synchronize everything tonight. Perhaps, the next opportunity will be more favorable."
Although Neeraj Chopra catapulted into the lead during the second round of throws, a position he maintained throughout the contest, his yearning to shatter his personal record and propel his throw to greater distances lingered. Reflecting on his strategy, he disclosed, "After the second round, I contemplated pushing my limits because I knew I could unleash a better throw. The interplay of technique and speed is pivotal, and in the qualifying round, we must exert ourselves immensely. Moreover, with only a day's interval for recovery, this posed an additional challenge. I carry forth the motivation to push myself relentlessly until the final throw."
Amidst Neeraj's resounding victory, his compatriots Kishore Jena and DP Manu also partook in the final spectacle. Kishore Jena, with a best throw of 84.77 meters, secured the fifth position, while DP Manu achieved a distance of 84.14 meters, placing him in sixth position.
This triumph marked Neeraj's second medal at the World Championships, previously securing a silver in the 2022 edition. A historical footnote was added by Anju Bobby George, who had secured a bronze medal for India in the 2003 World Championships in women's long jump. Neeraj's accolades extend beyond this victory; he clinched gold at the 2018 Commonwealth Games and the 2018 Asian Games.
With the World Athletics Championships triumph behind him, Neeraj Chopra is poised to return to the arena at the Asian Games in Hangzhou, scheduled to transpire from September 23 to October 8. This event stands as the crowning competition for the 25-year-old javelin virtuoso in a year replete with remarkable achievements.
Also Read: Nuh Shobha Yatra: Security tightened in communally sensitive district; schools, banks, markets shut
- ANI