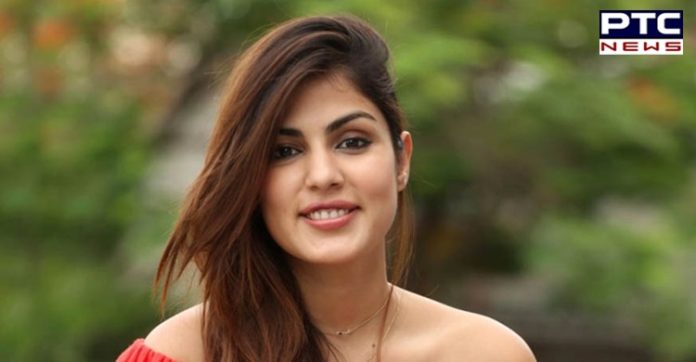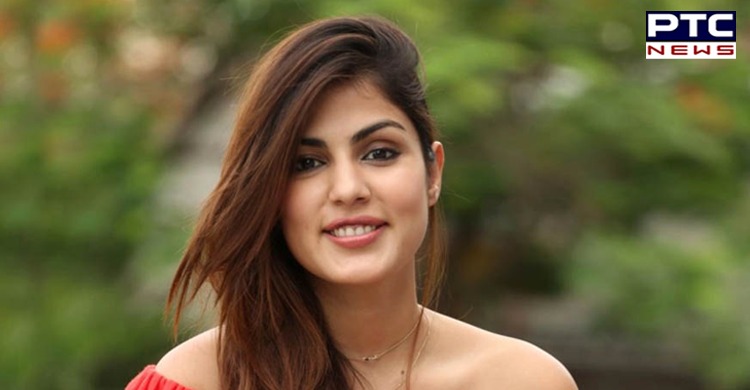 Sushant Singh Rajput Death Case: Rhea Chakraborty has comes with screenshots of a WhatsApp conversation that she had with the late actor Sushant Singh Rajput where the duo has discussed the behaviour of Sushant's sister towards Rhea. Sushant Singh Rajput committed suicide on June 14 at his Bandra residence in Mumbai. Sushant's father has accused Rhea of abetting it.

Meanwhile, Rhea Chakraborty has shared the conversation with India Today. The actor said that Sushant 'believed his sister was manipulating his friend and roommate Siddharth Pithani'. In the conversations, shared by Rhea with a news channel, the actor said that he believed his sister was manipulating his friend and roommate Siddharth Pithani.

As per the report, the conversation started with Sushant praising Rhea and her brother Showik. "Your family is very epic. Showik is compassionate and you too who are mine, you are a sufficient cause for the inevitable change and respite globally. It will be a pleasure for me to be around you folks Cheers my friend for being a rockstar," Sushant wrote.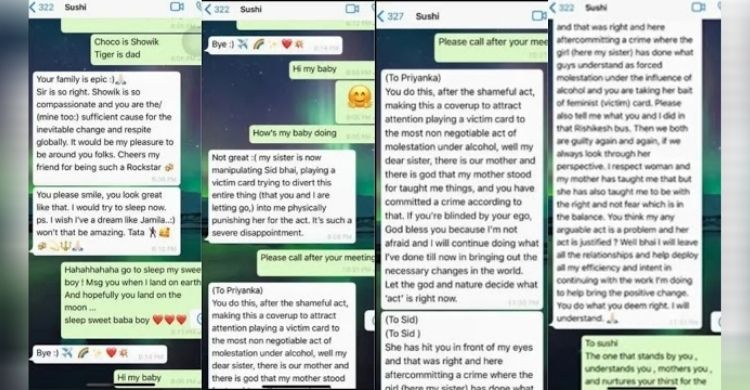 In another message, Sushant wrote, "You please smile, you look great like that. I would try to sleep now. I wish I had a dream like Jamila. Would it be amazing? Bye." He further said that he is worried about his sister, and calls her "Pure Evil", adding that she is "manipulating Sid bhai".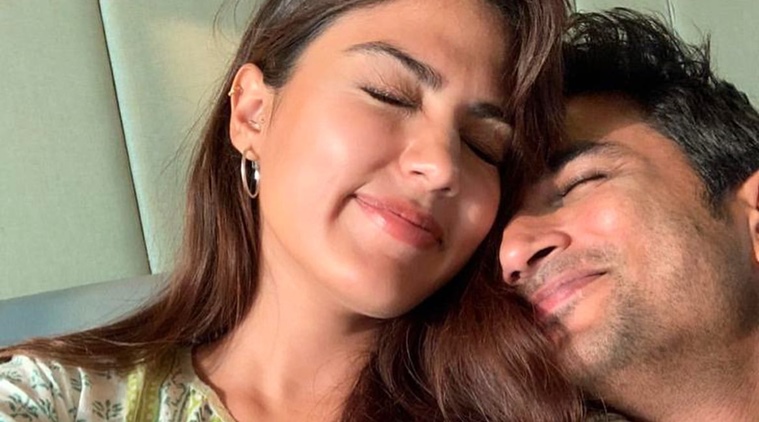 He wrote ("To Priyanka"), "You do this, after the shameful act, making this a coverup to distract attention playing the victim card to the most non-negotiable act of molestation under the influence of alcohol…"
Also Read | Now, Bhojpuri actress Anupama Pathak commits suicide in Mumbai
Sushant in his message said that his sister had gone against the teachings of their mother. "If you're blinded by your ego, God bless you because I'm not afraid and I will continue doing what I've done till now in bringing out the necessary changes in the world. Let God and nature decide what 'act' is right now," he wrote.
-PTC News