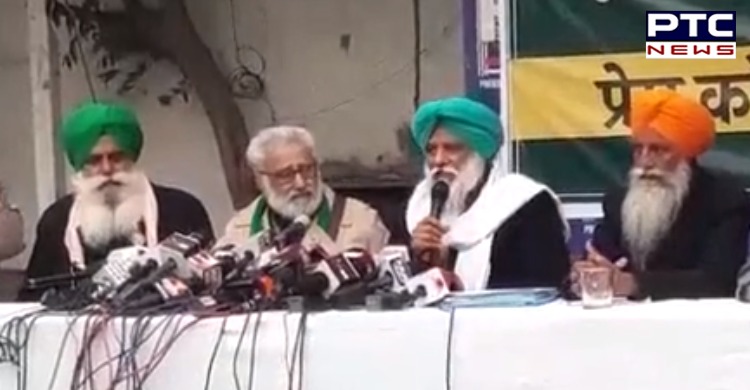 Tractor Kisan Parade in Delhi: Amid farmers protest against farm laws 2020, the Samyukta Kisan Morcha held a press conference at a press club in Delhi to announce the further strategy to intensify their agitation against the agriculture laws.

A farmer leader Balbir Singh Rajewal said that "We are exposing the amount of propaganda that has been spread about the meetings with the government so far. The government is constantly putting forward its arguments and we are doing our thing. The government has no answer."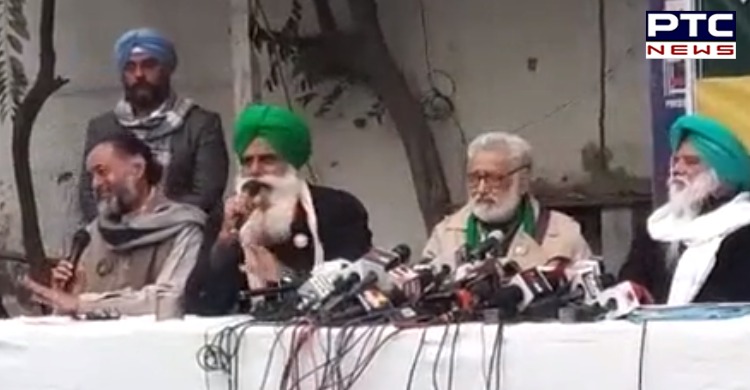 "Agriculture is the subject of the state. They (government) have no rights. Our demand is clear, we are sitting until farm laws 2020 get repealed. Our movement was and will remain peaceful," he added.

"The government has an ego problem as it has been trapped. People from different states of the country are sitting at the borders," Pal said, adding that "Farmers are protesting all over the country as the farmers are upset with the government and hence the movement will continue till these agriculture laws are repealed."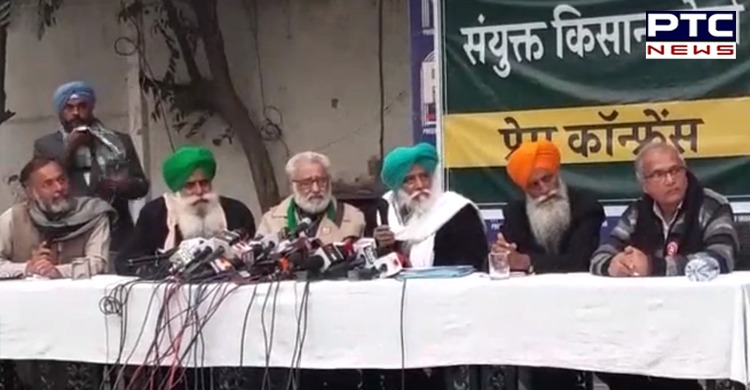 Krantikari Kisan Union President Darshan Pal said that "On January 23, we will hold marches towards Governors' Houses in different States, and 'tractor Kisan Parade' will be held on January 26 in Delhi."
"If our demands are not met till Jan 26,then farmers will hold 'Kisan Gantantra Parade' in Delhi. We appeal to farmers from adjoining areas of national capital to be prepared & request every farmer family of country to send a member to Delhi if possible," Yogendra Yadav said.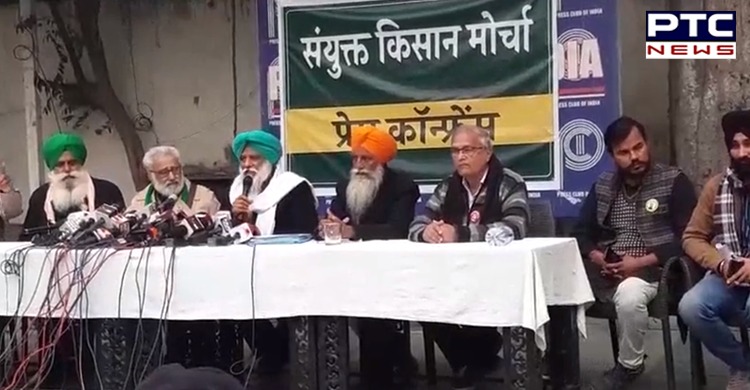 So far, over 50 farmers have been "martyred" during our agitation, said farmer leader Ashok Dhawale at press conference. Some miscreants are trying to defame the farmers protest against farm laws 2020 by adding Khalistani element to it, a farmer leader said during Samyukta Kisan Morcha's press conference.
The farmers are protesting against the Farmers (Empowerment and Protection) Agreement on Price Assurance and Farm Services Act, 2020, Farmers' Produce Trade and Commerce (Promotion and Facilitation) Act, 2020, and Essential Commodities (Amendment) Act, 2020.
-PTC News