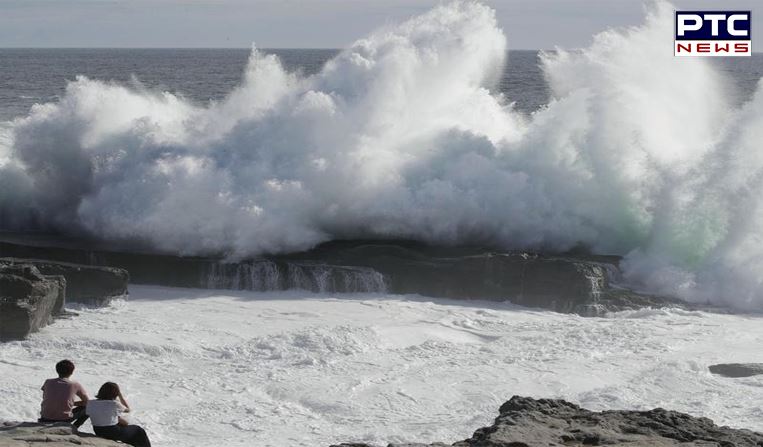 Typhoon Jebi Approaches, Over 600 Flights Cancelled In Japan
Typhoon Jebi, the most powerful typhoon to hit Japan in 25 years, made landfall in Tokushima Prefecture on Tuesday afternoon, the weather office said.
The most powerful typhoon, Typhoon Jebi to hit Japan in 25 years, due to which over 600 domestic flights have been cancelled in Japan. All Nippon Airways Co. and Japan Airlines Co. have cancelled 289 and 180 flights.
The Typhoon has hit the transportation services the worst. It has led to the cancellation of many flights and trains and other commercial facilities also.
The Japan metrological agency warns of torrential rain and powerful gusts of wind across both eastern and western Japan and has urged the public to be vigilant for high waves, potential floods and landslides.
According to the agency then typhoon is likely to pass over Sea of Japan and move on a northward trajectory.
The Tokaido Shinkansen and Sanyo Shinkansen bullet train lines have been suspended by railway operators. Tokyo, Japan's capital is unlikely to be badly affected by Typhoon Jebi.
Japan Meteorological Agency has already given the press briefing saying that typhoon is very strong and it would be the strongest typhoon in Japan since 1993.
Also read: Japanese Princess Mako's wedding postponed until 2020
-PTC NEWS