Ottawa (Canada), April 1: Members of an Indian family were believed to be among eight people who died allegedly after they tried to cross into St Lawrence River into the United States (US) near Akwesasne on Thursday, CBC reported.
The bodies are those of six adults and two children --- one below the age of three, who had a Canadian passport, and another an infant, who was also a Canadian citizen, CBC reported citing the police chief for the nearby Kanien'keha:ka community of Akwesasne, Shawn Dulude.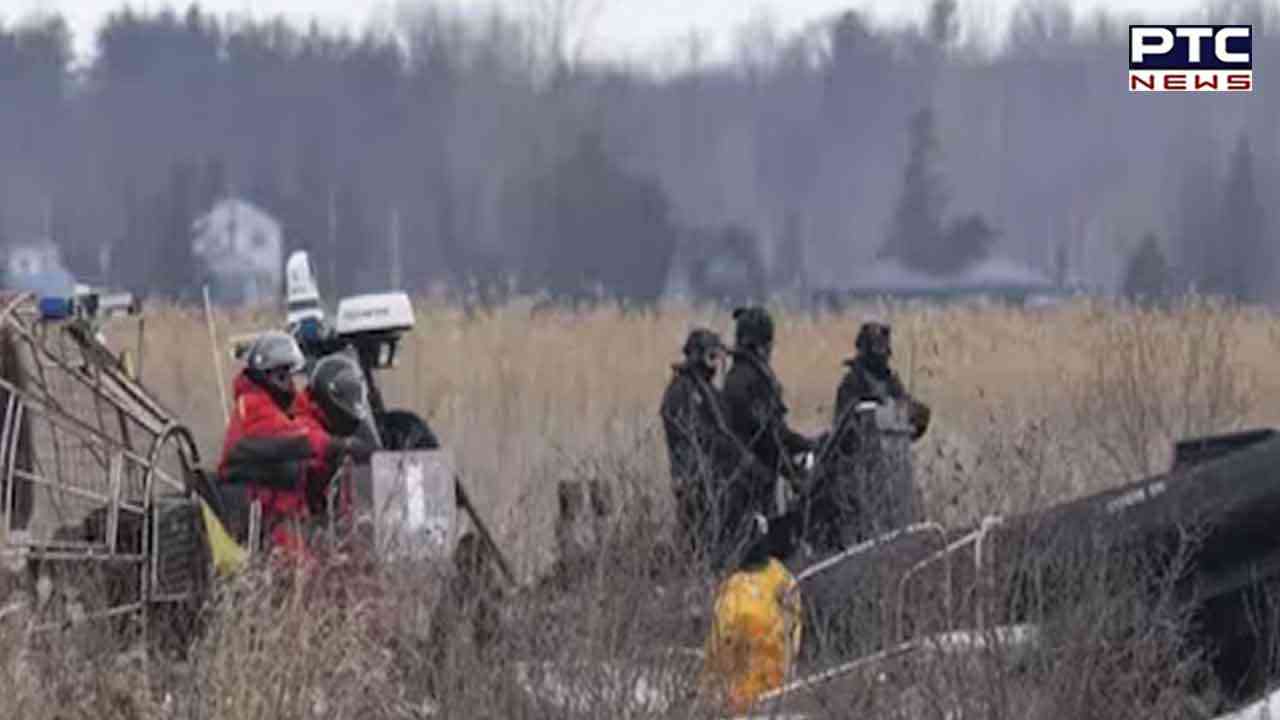 Shawn Dulude made the statement while speaking to mediapersons on Friday. The police recovered two more bodies from St Lawrence River on Friday, after discovering six bodies and an overturned boat during a search operation on Thursday, according to CBC report.
The bodies of people were found in a marsh on the riverbank. They are believed to have been an Indian family and a Romanian family, who were trying to enter the US, CBC reported while citing police officials.
According to the police, Casey Oakes, a 30-year-old Akwesasne resident continues to remain missing. Oakes was last seen on Wednesday boarding a small, light blue vessel and leaving Cornwall Island. He was later reported missing, leading to the search operation that led to the discovery of bodies.
Lee-Ann O'Brien, the deputy chief of police for the Akwesasne Mohawk police service, said the police found Casey Oakes's vessel near the bodies on Friday. The IDs of the victims have not yet been released.
Kevin Sturge Lazore, captain of the Akwasasne Fire Department's Station 3, sent 15 volunteer firefighters to search the river on Thursday after Casey Oakes's family reported him missing. Another dozen or so volunteers from other stations also joined in the search effort, as per the CBC report.
According to Lazore, the firefighters found the boat, its hull dented on the bottom as if it had hit ice or rock. Kevin Sturge Lazore and Lee-Ann O'Brien said the boat was small and wouldn't have been able to safely take seven or eight people. 
- ANI