New Delhi, February 5: The Colombian Air Force on early Saturday has confirmed that the object which was suspected as Chinese spy balloon was detected in its airspace on February 3. The Chinese spy balloon was found on the country's east coast, the Pentagon said.

Earlier this week, United States had claimed that the balloon was spying on the military sites across North America. "Today's deliberate and lawful action demonstrates that President (Joe) Biden and his national security team will always put the safety and security of the American people first while responding effectively to the PRC's unacceptable violation of our sovereignty," Secretary of Defense Lloyd Austin said.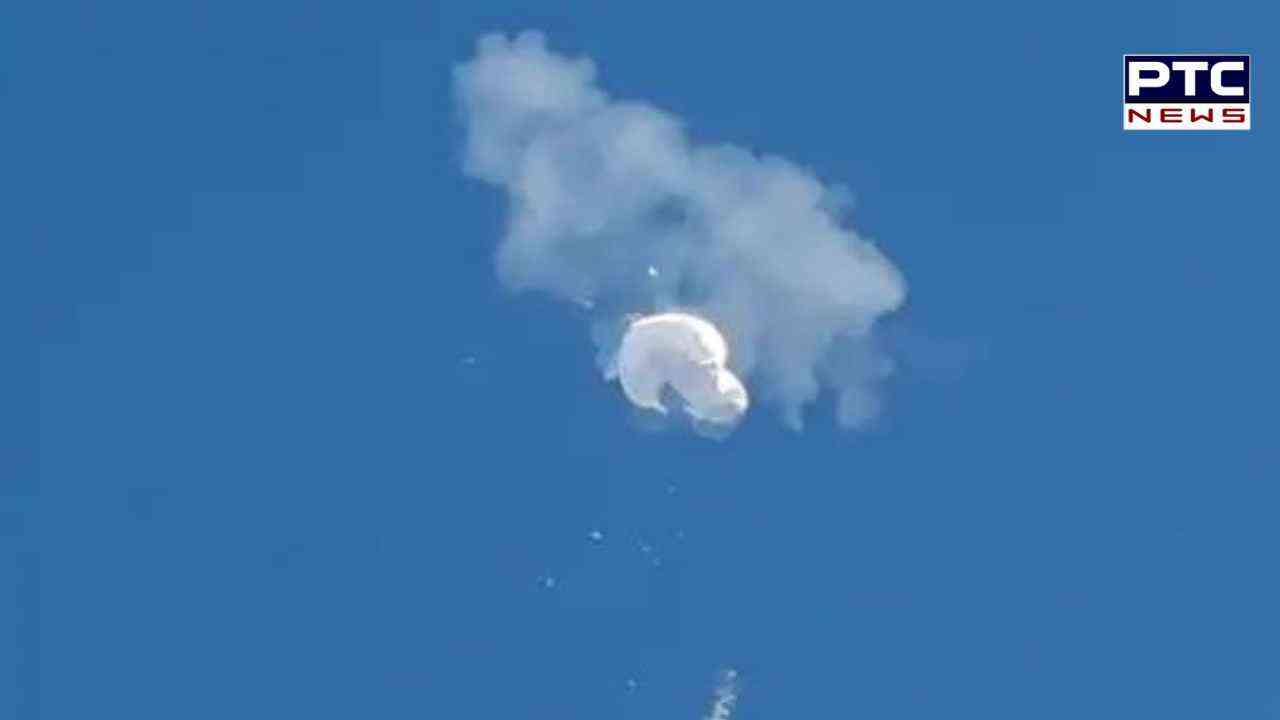 Also Read | Punjab Govt to spend Rs 7.77 cr to improve sanitation system of Ludhiana

They have received footage from local media which showed a small explosion, which was followed by the balloon that is descending toward the water. This operation was planned in such a manner that all the debris falls in the ocean when the balloon is shot down. Authorities have also deployed ships which will then recover the debris as much as possible.
US President Joe Biden had vowed to take care of the balloon, just hours before the operation. US President Biden later told the mediapersons that, "We're gonna take care of it."
Initially the balloon was seen entering US airspace on January 28. It was located over Montana, the site of intercontinental-ballistic-missile silos.
On Friday, the Chinese Foreign Ministry confirmed that the balloon belonged to China, but said that it was a civilian airship that is conducting climate research and accidentally blew off course.
Also Read : Rajasthan: BSF shoots down Pak drone, 6 kg narcotics seized
- With inputs from agencies