Temple vandalised in Ontario: In yet another alarming incident of vandalisation of a Hindu temple in Windsor's Canada has come forth. As per to police reports, there were two masked persons who are involved in spraying 'hate-motivated graffiti' on the wall of the temple building.
Recently, in a video tweeted by Windsor police where it showed that two masked persons were spraying on the walls of the temple building. This is another incident of attacks on Hindu religious places in Canada.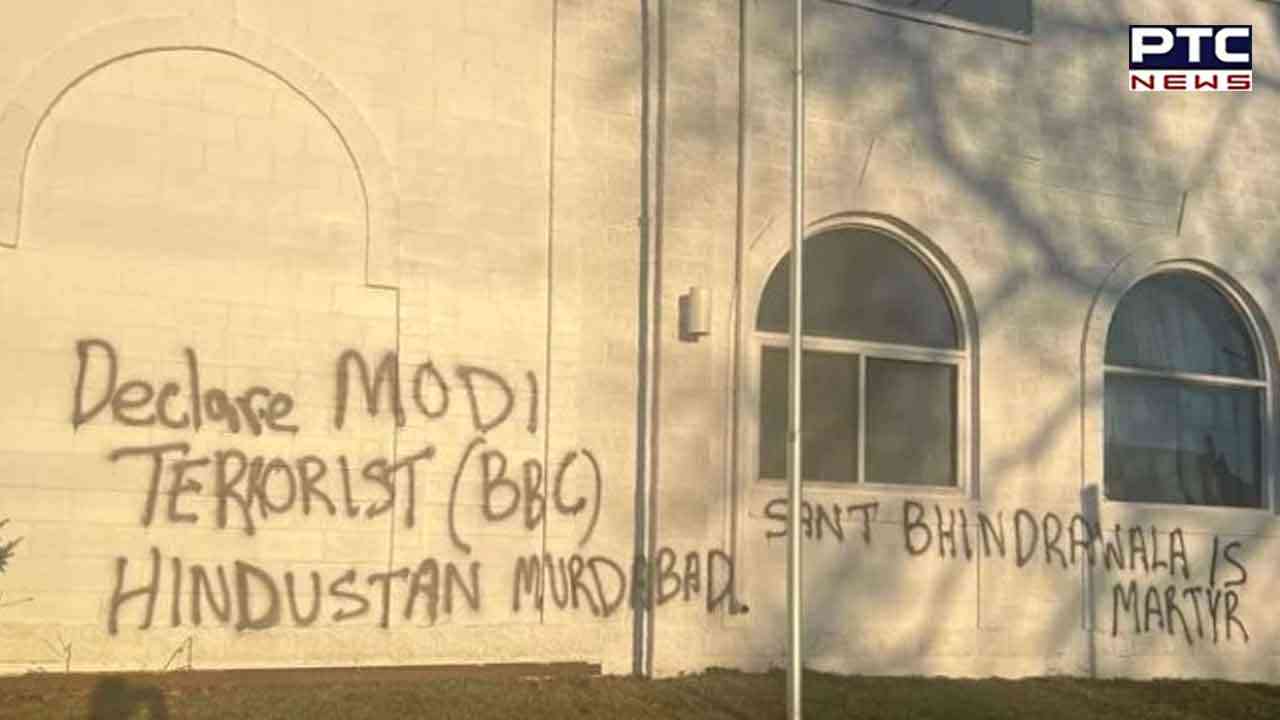 Also read: US Court orders Stormy Daniels to pay $122,000 in Trump legal bills
In this town of Windsor in Ontario province, this is BAPS Shri Swaminarayan Mandir that was seen targeted of vandalism according to the reports. The report further said that there were slogans against Indian Prime Minister Narendra Modi which were sprayed on the walls of the temple building with black ink.
Police got hold of a video showing the two suspects in the area at around 12 am. According to police, in the video, one suspect is seen painting the wall, while the other keeps watch from the sidewalk.
- With inputs from agencies