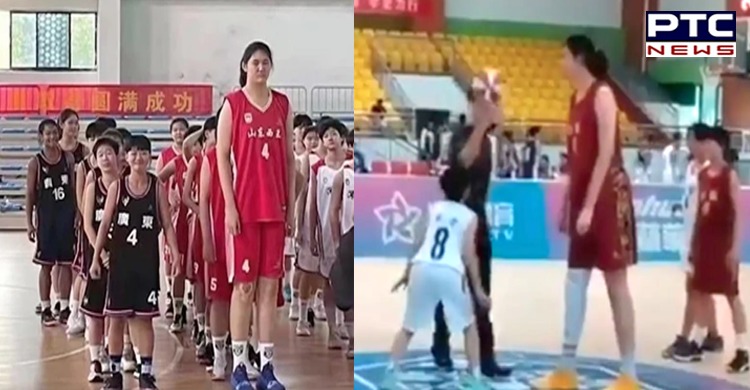 A 7ft tall Chinese girl Zhang Ziyu's dominant performance during the women's final in China's U-15 National Basketball League has drawn anticipation from netizens. The tweeple expect her to become the next Chinese basketball superstar, like Yao Ming.

The 14-year-old Zhang Ziyu is from East China's Shandong Province. She has become a trending topic after she scored a total of 42 points, helping her team lift the title in the competition held in Jingzhou, Central China's Hubei Province.
Also Read | Team India player tests positive for coronavirus during break; find out who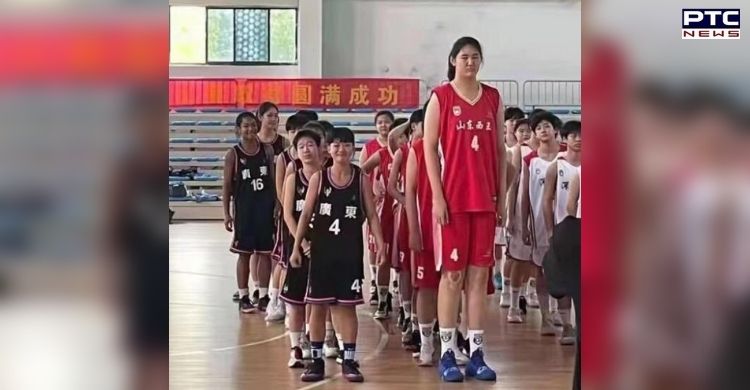 She captured 25 rebounds and blocked six shots. In a viral video, Zhang Ziyu stands out from the crowd as she is taller than the other players.
Also Read | India at Tokyo 2020: Full list of athletes qualified for Olympics
A fact is that she is having the same height as China's basketball superstar Yao Ming. During the match, she intercepted the balls thrown around the court and at the basket.
https://www.instagram.com/p/CRYh4vnFMS1/?utm_source=ig_web_copy_link
Several internet users wished her a great future and anticipated that she would become another Yao Ming.
An amused Twitter user wrote: "How in the holy f*** do you get to 7'4 at 14?." "I'm more concerned about her health, that tall at that age not to mention considering she's playing basketball I truly hope her heart is monitored," wrote another.
Another person wrote: "This might be the most unfair thing I've ever seen in my life lol."
-PTC News