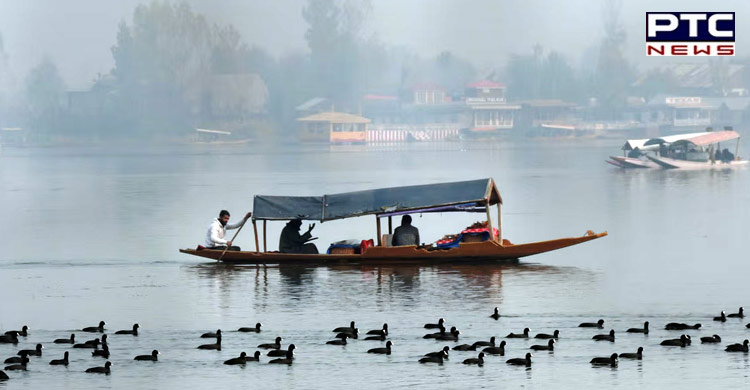 Srinagar, June 14: The name of Dal Lake in Srinagar, Jammu and Kashmir, itself brings in a fresh whiff of air. The beautiful lake with its picturesque surroundings has attracted millions of tourists, a coveted tourist spot for Indians as well as foreigners.

In order to make it more tourist-friendly, the Central Government has decided to develop five villages in the Dal Lake area as tourist villages. The Tourist Villages Development programme under the Mission Youth initiative, which aims at developing 75 villages having distinction in terms of scenic beauty, adventurous terrain, art and culture, history and archaeology, is gaining tremendous momentum with heavy tourist influx thronging the new destinations.
Also Read | Two Haryana-based accomplices of Lawrance Bishnoi, Goldy Brar gang held from Mohali
The villages to be covered under the programme are being selected on the basis of their rural tourism potential in consultation with the Tourism Department by an expert committee of Mission Youth, stated Aspire, a monthly newsletter covering government policies and initiatives.
It is important to note that the government started the movement of promoting homestay tourism in the UT by launching Panchari, a village in Udhampur district with mesmerising beauty as the first tourist village with homestays.
Meanwhile, the government has decided to develop five tourist villages within Dal Lake in Srinagar — Kachri Mohalla, Sofi Mohalla, Tinda Mohallah, Akhoon Mohalla and a vegetable market. These villages will have all basic facilities for inhabitants as well as tourists and local visitors. These villages will also provide homestay facilities to tourists.
Also Read | Five super luxury buses to be plied from Chandigarh to Delhi airport from June 15
Dal Lake, the urban lake, is integral to tourism and recreation in Kashmir and is named the "Jewel in the crown of Kashmir" or "Srinagar's Jewel". The lake is also an important source for commercial operations in fishing and water plant harvesting. The initiative is destined to promote homestays across the Union Territory and will strengthen the rural economy in the region, turn youth into entrepreneurs besides empower women by offering them numerous opportunities for employment.
-PTC News