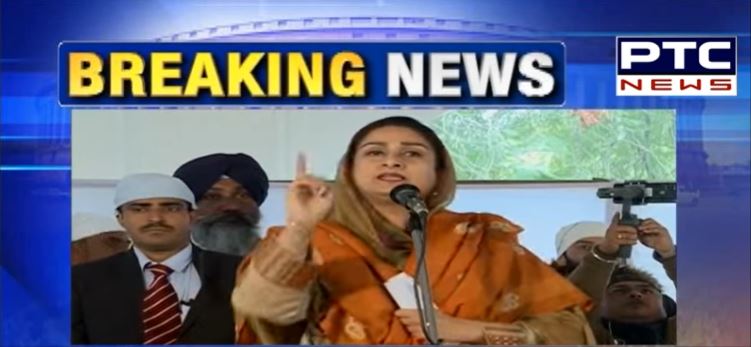 Former Union Minister Harsimrat Kaur Badal lashed out at Punjab Government and the Union Government saying that about fifty farmers have lost their lives during the agitation which was the responsibility of the Union Government and the present Punjab Government.
Also Read | SAD demands para-military forces be posted in Punjab for conduct of free and fair municipal elections

She also spoke about other parties stating that she agreed to the Agriculture Laws. She said that she was the only one opposing these Agriculture Laws in the Cabinet and openly challenged the parties to show her signature on the Agriculture Laws Agreement and stop spreading lies.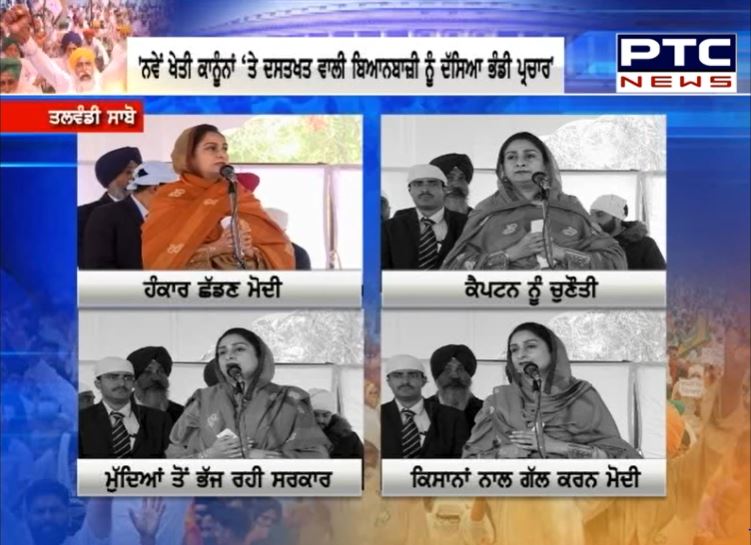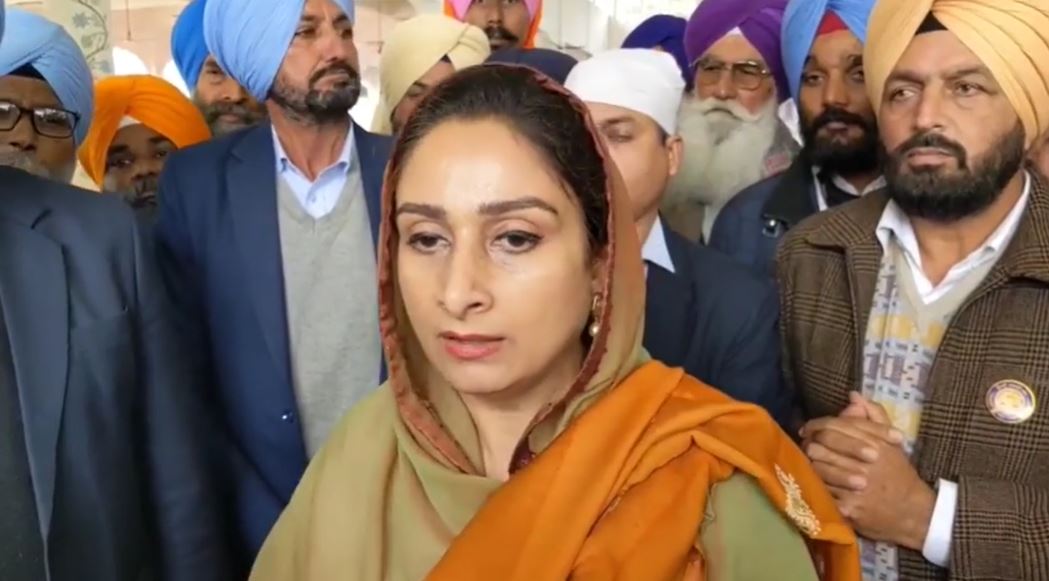 The former Union Minister while targeting the Punjab Government and the CM Capt. Amarinder Singh said that the Chief Minister of the state should have fought the battle of farmers by playing a leading role. Harsimrat Kaur Badal said that the Chief Minister has been saying for so long that he was walking around with his resignation in his pocket but why has he not resigned yet.

Also Read | 'Tractor Kisan Parade' to be held on January 26 in Delhi: Samyukta Kisan Morcha
She also expressed deep sorrow over the untimely demise of Jashanpreet Singh of village Chowke of Bathinda and Harjinder Singh of village Bhagiwandar and said that I pay my condolences to the families and the farming community.
-PTC News