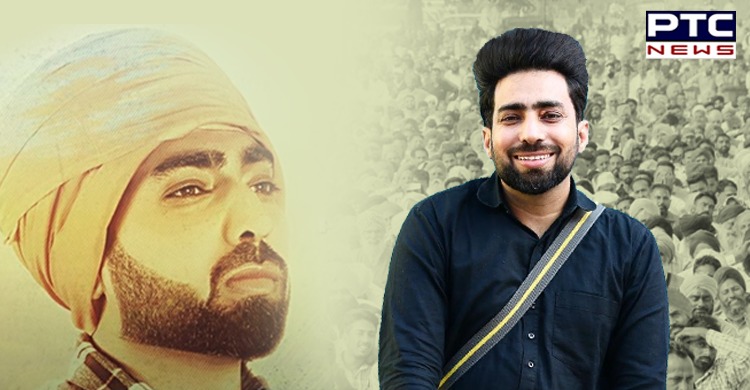 The 'Wakhra Swag' fame lyricist Navi Ferozpurwala, has ventured into the field of singing with his debut song 'Sarbat Da Bhala'. Released on Monday, the song is written and composed by Ferozpurwala himself.

Ferozpurwala, who hails from Ferozepur, Punjab entered the music industry in 2014 by writing lyrics for 'Mitran De Boot' sung by Jazzy B and Kaur B.
Also Read | Petrol and Diesel Price Today: Petrol prices touch new high in Delhi, check latest price
The lyricist-turned-singer got into the limelight after the song 'Wakhra Swag' sung by Navv Inder and Badshah received an overwhelming response from the audience. The video song has earned over 280 million views on YouTube. He also penned down the lyrics for the Bollywood movie song 'Dilbara' of 'Pati Patni Aur Woh'.

The music of Sarbat Da Bhala is given by Arpan Bawa. Sharing about how he thought of coming in singing, Navi Ferozpurwala said, "During the pandemic, most of us explored our hidden skills and thought to give a try it into our daily lives. For the music industry, the lockdown came as a huge blow, however, we managed to sail through. Meanwhile, I wrote many songs and thought to give a try to singing."
Also Read | Farmers Protest against Farm Laws 2020: Will not let this agitation get affected, says Gurnam Singh Charuni
He further said, "As the whole world is experiencing tough time due to the COVID-19 pandemic, I decided to come with a song 'Sarbat Da Bhala', which means "blessings for everyone" or "may everyone prosper". I penned down the song also keeping the current situation of farmers on my mind."
"Accordingly to God, a true human being begs for "the good for all beings" of the world. Because he knows that within every one of us resides the same one, God. At this time, everyone needs blessings of God and so, I came with this song 'Sarbat Da Bhala Kro Mere Baba Nanak Ji (give blessings to all my God)," Ferozpurwala said.
The song has beautiful lines dedicated to different sections of society, including the poor, farmers, children, and elderly parents. Some of the lines are: Koi bhukha na sove, roti layi na rove (no one should sleep empty stomach, no one should beg for food). Another line, chote-chote bachhe kade hon na anaath ji, bujurg mapeya nu kade shade na aulaad ji. It means, kids never become orphans at an early age and children never leave their elderly parents.
The lyricist-turned-singer is planning to come with more songs as the singer in the coming future.
Click here for latest updates on Education. 
-PTC News