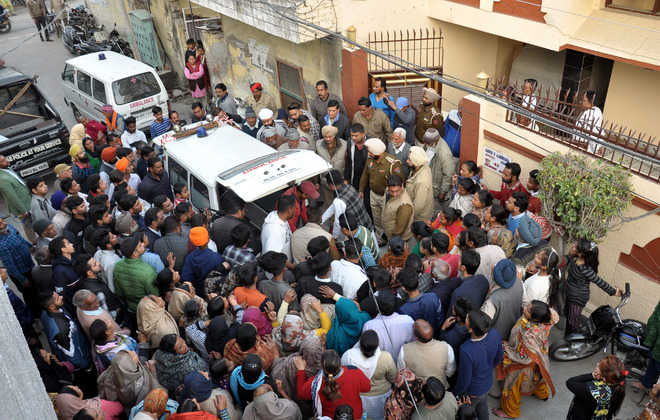 Man in Punjab kills NRI daughter with iron rod, then hangs self
In a shocking incident, a man killed his UK-based NRI daughter with an Iron rod and later hanged himself on Sunday in Amritsar. The man, identified as David Masih (60), was a retired junior engineer of the state corporation. He was found hanging from a ceiling fan at his house in Gulmohar Avenue in Amritsar.
Also ReaD: Man beats his friend to death over illicit relations in Ludhiana
According to media reports, David Masih was suffering from depression. His daughter, Nilofar (35), had come to meet her parents a few days ago. She returned a month ago to perform the last rites of her mother in law.
David Masih's wife Martha had gone to church, while her husband was supposed to join her later. But he did not join her. His wife tried calling him, but he did not respond to any of her calls. She then called her son-in-law. He also told that his wife, Nilofar is not responding to his calls.  She rushed to her home and it was bolted from the inside.
Also ReaD: 4 of family including 12-day-old baby girl found dead inside house in Madhya Pradesh
Later somehow, her neighbours broke the door and found the bodies in two separate rooms. Nilofar was found in a pool of blood and her husband was found hanging. She called the police. During the preliminary investigation, it found that firs the man hit his daughter with an iron rod and later hanged himself.
Also Read: Industrialist found dead under suspicious circumstances
Martha told the police that David Masih was suffering from depression. Police has filed a case and started investigating the matter.
- PTC NEWS