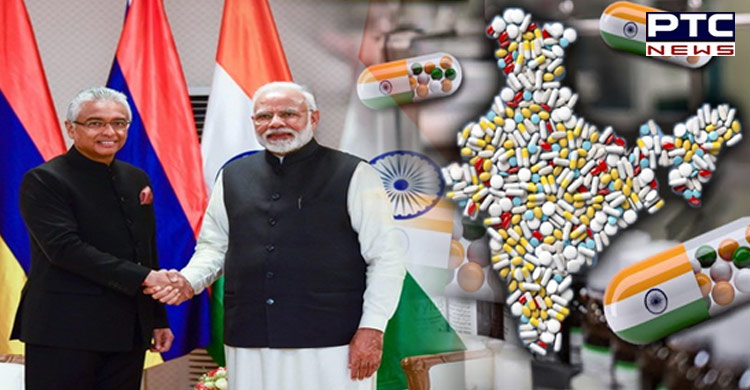 Gandhinagar (Gujarat), April 20: Mauritius Prime Minister Pravind Jugnauth, who is on an 8-day visit to India, called India the pharmacy of the world on Wednesday. He also expressed gratitude to India for sending Ayurvedic medicines during the Covid-19 pandemic.

"India is the pharmacy of the world. We're grateful to India for sending Ayurvedic medicines during the Covid pandemic. In Mauritius, the practice of AYUSH is popular, and we have embraced the notion that traditional medicines compliment modern medicines," the Mauritius PM said in his address at the Global Ayush Investment and Innovation Summit.
Prime Minister Narendra Modi inaugurated Global AYUSH Investment and Innovation Summit at Gandhinagar on Wednesday. WHO DG Dr Tedros Adhanom Ghebreyesus and Mauritius PM Pravind Kumar Jugnauth were also present at the event.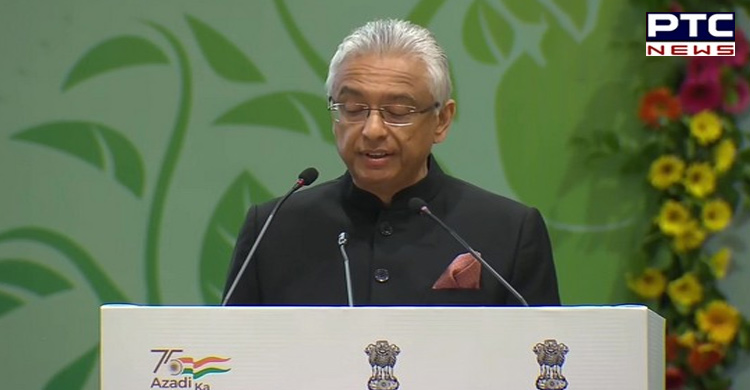 "It is my privilege and honour to participate in the inaugural session of AYUSH investment and innovation summit," Jugnauth said; adding, India is showcasing its official recognition of therapies originating from traditional medical systems by hosting the first-ever WHO-Global Center for Traditional Medicine.
"Traditional medicine has been an integral resource for health for centuries in communities around the world and the use of traditional complementary or alternative medicine is especially widespread in settings where access to conventional medications is limited," he added.
Also Read | Breaking News LIVE: Schools to remain open in Delhi; masks mandatory
He also said that the socio-cultural practice and biodiversity and heritage of traditional medicine are invaluable resources to evolve inclusive, diverse sustainable development.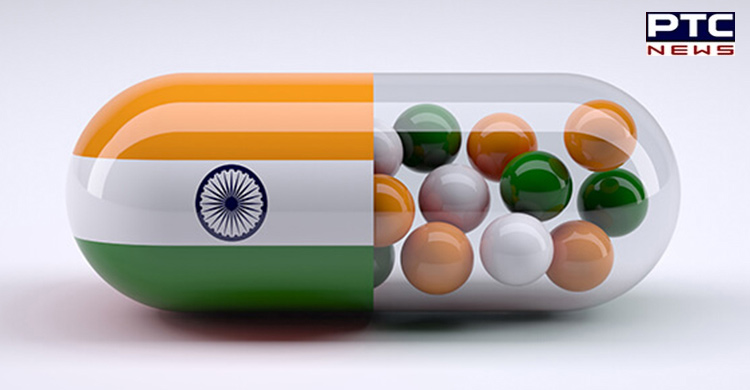 Mauritius Prime Minister further highlighted that the World Health Organization estimates that 80 percent of the world population uses traditional medicine of various origins.
"The knowledge of traditional medicine, treatments and practices must not only be respected but must also be preserved and promoted," he said.
The Mauritius PM continued by saying that for PM Modi the whole world is a "family".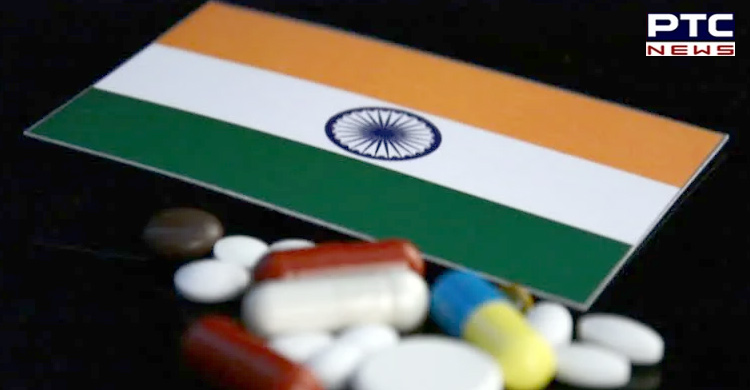 "The initiation of this project by PM Modi translates into reality, his vision to offer to the world a new way of healing the suffering of people. For PM Modi the whole world is a family, Vasudhaiva Kutumbakam," he added.
Also Read | Jahangirpuri violence: Arms supplier nabbed, has over 60 criminal cases
-PTC News