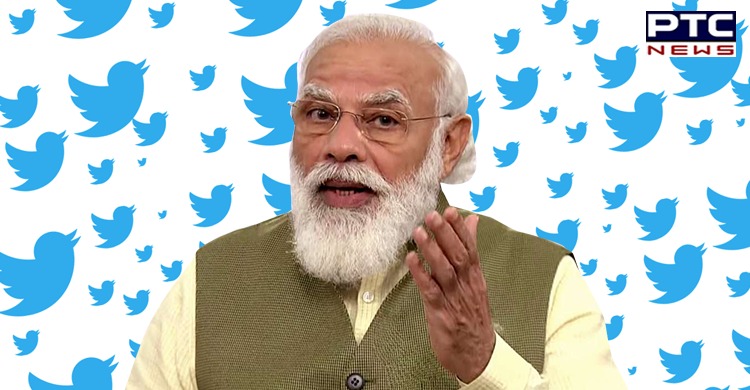 Prime Minister Narendra Modi, who already has a strong follower base on Twitter, has achieved yet another milestone as his Twitter handle has crossed 70 million followers on Wednesday.

The 70 million strong followers have thereby made Prime Minister Narendra Modi one of the most followed active politicians on the microblogging social media platform. Prime Minister Narendra Modi had started using Twitter in 2009 during his tenure as the Chief Minister of Gujarat.
Also read | Haryana girl makes a mark on boxing debut at Olympics 
However, the Indian Government also promote and urge people to use Koo --- Twitter's rival that is made and developed in India. As per a report, Twitter is losing followers in India as Koo is increasingly becoming a more favoured communications tool for many Indian government departments and ministers, who are promoting the rival platform.

Even so, Prime Minister Narendra Modi has not yet joined Koo, but many ministers, including the ones from his Cabinet, have opened their accounts on Koo.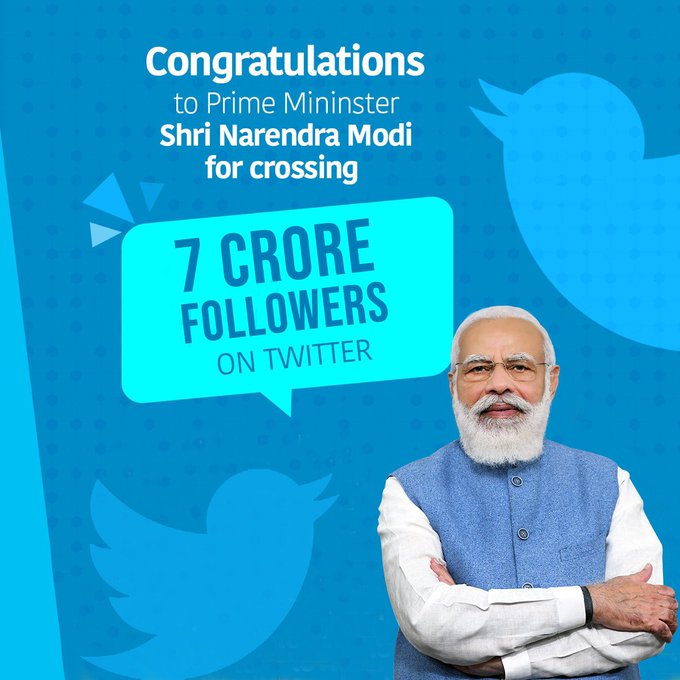 After he started using Twitter, Prime Minister Narendra Modi had one lakh followers in 2010. In July 2020, the followers crossed the 60 million mark.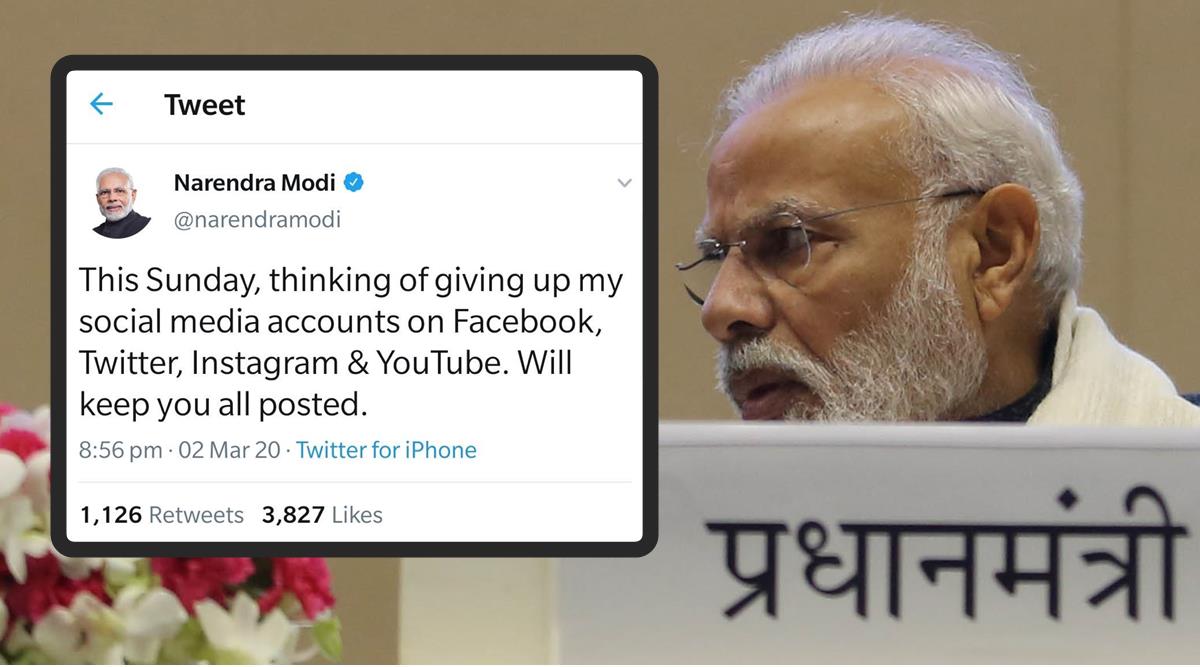 Also Read | Tokyo Olympics 2020: Deepika Kumari, Pooja Rani in quarterfinals
Other world leaders and their Twitter followers
After Prime Minister Narendra Modi, Pope Francis' Twitter page is the most followed with over 53 million followers while United States President Joe Biden has 30.9 million followers. Former United States President Barack Obama has a 129.8 million follower base while President of France Emmanuel Macron's Twitter account has 7.1 million Twitter followers.
-PTC News