Mumbai, September 1: Opposition parties united under the 'INDIA' alliance, currently convening in Mumbai for a strategic meeting, passed a resolution celebrating India's successful Chandrayaan-3 moon mission.
The resolution by the 'INDIA' alliance, short for the Indian National Developmental Inclusive Alliance, conveyed congratulations to the entire ISRO (Indian Space Research Organisation) family, both present and past, for their remarkable achievements that have brought pride to the nation.
The grand Opposition coalition also acknowledged the contributions of previous governments, noting that it has taken six decades of consistent effort to develop and enhance ISRO's capabilities.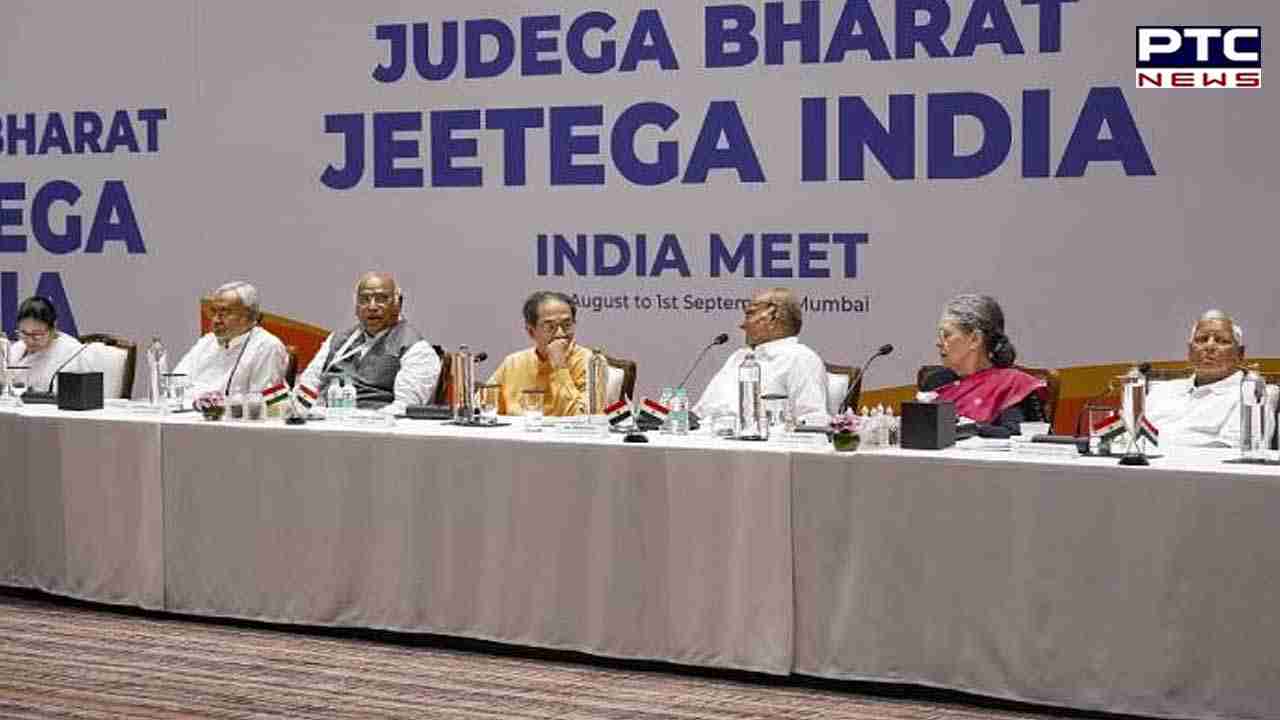 "Chandrayaan-3 has captivated the world's attention, with eager anticipation for the upcoming launch of Aditya-L1. We hope that ISRO's extraordinary accomplishments will inspire a scientific mindset in our society and motivate our youth to excel in scientific endeavors," the resolution stated.
Also Read: Crucial agenda expected at third meeting of INDIA Bloc in Mumbai today
On August 23, India achieved a historic milestone as the Chandrayaan-3 lander module successfully touched down on the moon's South Pole. This achievement made India the first country to successfully land on the moon's surface, putting an end to the disappointment of the Chandrayaan-2 crash landing four years earlier. Overall, India joined the ranks of the US, China, and Russia as the fourth country to achieve this feat.
After landing, both the Vikram lander and the Pragyan rover executed various tasks on the lunar surface, including detecting the presence of sulfur and recording temperature data.
With the success of the moon mission, the Indian Space Research Organisation (ISRO) is now shifting its focus to the next frontier: the country's maiden solar mission, Aditya-L1.
The launch of the Aditya-L1 solar mission is scheduled for Saturday at 1150 IST from the Sriharikota launch pad, following the completion of launch rehearsal and vehicle internal checks.
Aditya-L1 represents India's first solar space observatory and will be launched by the PSLV-C57 rocket. It will carry seven distinct payloads designed for an in-depth study of the sun. Four of these payloads will observe solar light, while the remaining three will measure in-situ plasma and magnetic field parameters. Aditya-L1 will be placed in a halo orbit around Lagrangian Point 1 (L1), situated 1.5 million kilometers from Earth in the direction of the sun. The spacecraft is expected to reach this destination in four months' time.
- ANI