New Delhi/Mumbai, September 01: The INDIA opposition bloc is set to hold its third formal gathering today in Mumbai, bringing together representatives from 28 opposition parties with the goal of making pivotal decisions and finalising strategies to contest against the BJP in the upcoming Lok Sabha elections.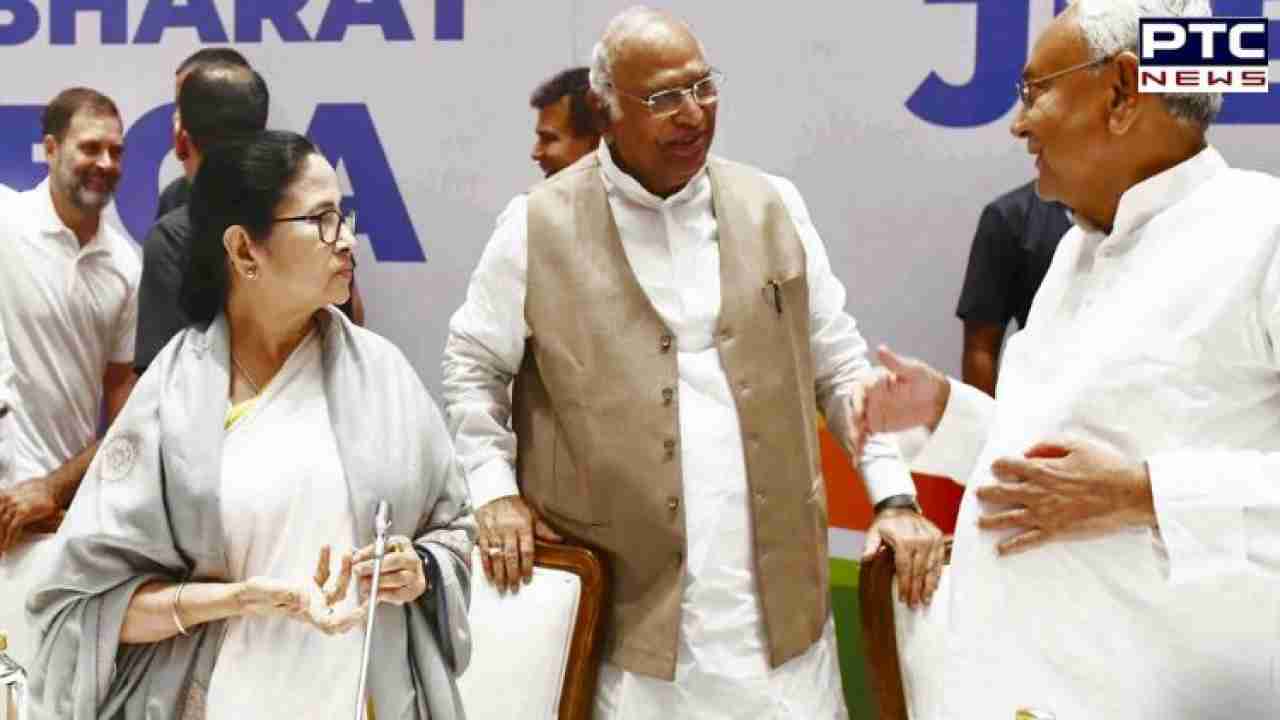 Here are the top 10 developments regarding this significant event:
The alliance leaders have previously convened in Patna and Bengaluru, and this Mumbai meeting is poised to outline a comprehensive campaign strategy and establish the formal structure of the INDIA bloc.
Among the notable announcements scheduled is the introduction of a coordination committee. Congress President Mallikarjun Kharge has requested leaders to nominate one representative from their respective parties for this committee.
Alongside the coordination committee, discussions will revolve around selecting an emblem for the alliance and appointing a spokesperson. There will also be deliberations regarding the potential appointment of a convenor.
The meeting is anticipated to establish four sub-groups responsible for campaign planning, organizing rallies, managing social media engagement, and handling data.
West Bengal Chief Minister Mamata Banerjee has reportedly suggested that the alliance should unveil its manifesto by October 2. On the other hand, Mallikarjun Kharge has called for the preparation of a unified agenda to effectively counter the BJP on a national scale.
A formal dinner for opposition leaders was hosted by Shiv Sena UBT Chief Uddhav Thackeray the previous night. During the gathering, concerns were voiced about the possibility of early elections. Bihar Chief Minister Nitish Kumar emphasized the need to be prepared to confront the NDA's unexpected strategies.
The government has summoned a "special session of Parliament" from September 18 to 22, a move that has drawn criticism from the opposition. The exact agendas for this session have yet to be disclosed by government sources.
The leaders assert that their collective objective is to safeguard the Constitution and democracy, emphasizing the alliance's aim to foster unity within the nation. RJD leader Manoj Jha stated, "It is not just a coalition of parties but that of ideas."
The inaugural meeting of the INDIA bloc occurred on June 23 in Patna, followed by the second gathering in Bengaluru in July. Former Bihar Chief Minister Lalu Prasad emphasized the current need to fortify the nation's unity and sovereignty.
The BJP has labeled the INDIA bloc as a "selfish alliance," accusing it of prioritizing and safeguarding the interests of families leading its member parties. Maharashtra Deputy Chief Minister Devendra Fadnavis contended that the alliance's primary aim is to dislodge PM Modi from his position.
As the INDIA bloc assembles to address these critical matters, its decisions and strategies are poised to play a pivotal role in shaping the political landscape leading up to the Lok Sabha elections.
- With inputs from agencies