Gullak 3 writer Durgesh Singh PTC Exclusive Interview: Gullak season 3 streaming on Sony LIV needs no introduction because either you have watched it or you are being compelled by your peers to give it a watch. Well, one can't help it- Gullak is indeed a content treat that we wish to share with our family and friends so that they too can relive that nostalgia, and feel those unsaid emotions all over again.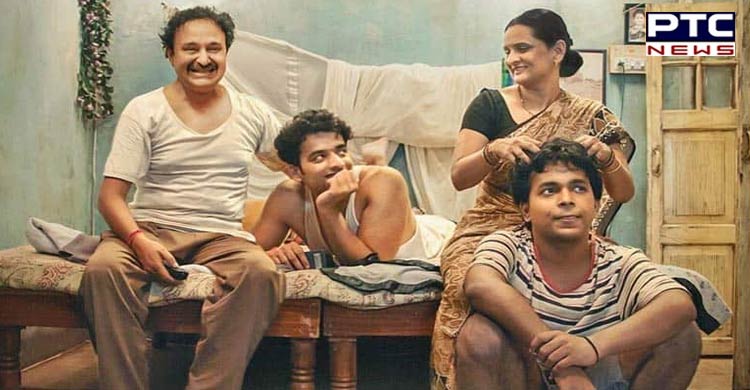 Also Read | Elon Musk buys Twitter for $44 billion; users react with memes
Durgesh Singh, the architect of the series is a successful writer, lyricist and a hidden actor too. In an exclusive interview with PTC News, Durgesh Singh reveals the secret behind the success of the story and how has he maintained the streak.
The show is receiving truckloads of love and praises from the fans, was it expected or has it taken you by surprise?
The response has been magical it was not expected, for Season 3. While writing I thought it is good but maybe not as Season 2 but to our surprise it has been phenomenal and has connected to the audience to a whole different level. Especially, the emotional touch in this season has appealed to the audience like never before.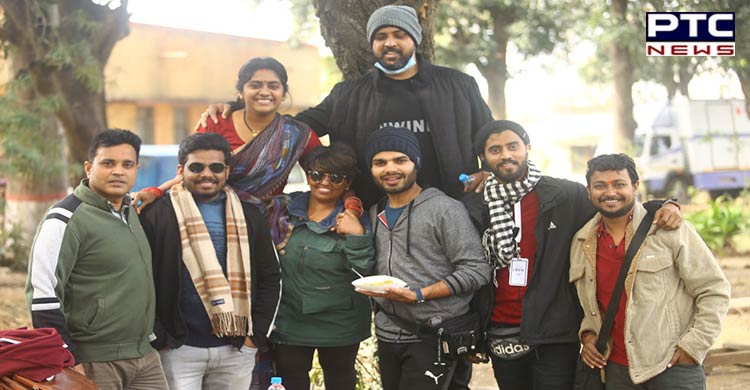 Snippets from Upcoming anthology
There were many unusually usual characters on the show. As a writer which all charters have you drawn from real life?
A lot of them. There are several characters such as Prinsu Bhaiya's character, Bade Babu from Bijli Vibhag, and Anu's friend lucky, who are some real-life inspired actors. In fact, there are some imaginary characters too such  'Bittu ke Papa, Pinky Mama' who are often mentioned but never seen on screen- they are still a fantasy world, said Gullak 3 writer Durgesh Singh during an exclusive interview with PTC News.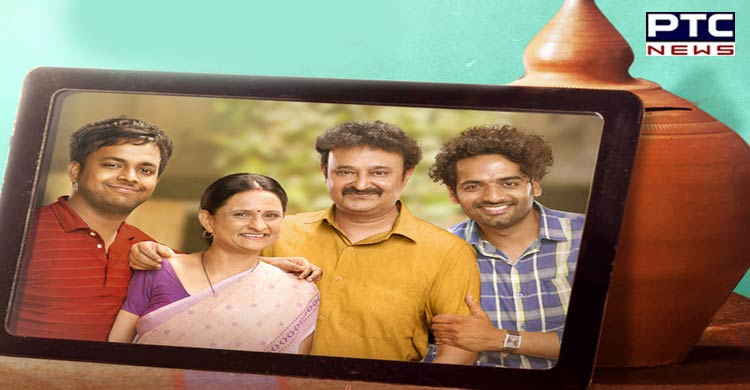 Do we get to see them next season?
Yes, of course, I'm planning to introduce 'Bittu ke Papa, Pinky Mama'  in the upcoming season.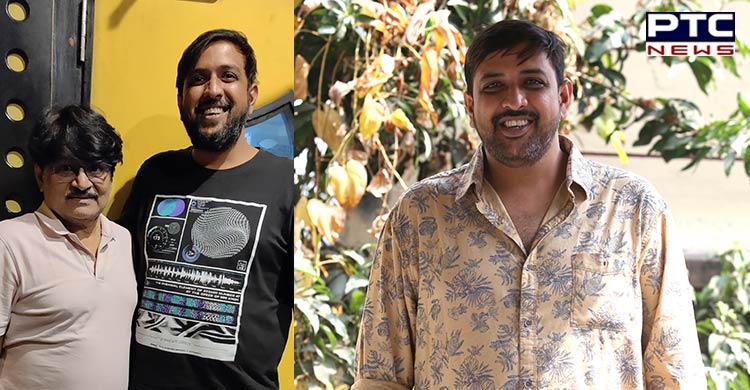 Be it cast, set, dialect everything in the series was in such beautiful sync, what lead to it – how did you land onto things so perfectly, was it a coincidence or planning?
No it was not a coincidence, but sheer hard work. I have been struggling in Bombay for the last 10 years in all these years I have done a lot to refine my craft, sticking to the cultural truths not forgetting my roots. I'm still very connected to the place I come from and if it was up to me I would spend 6 months in a year staying there.
"I come from 'Machhali Shahar' a small town between Allahabad and Banaras Eastern part of UP, life is slow but beyond interesting," said Durgesh Singh, Gullak 3 writer during an Exclusive Interview with PTC News.
In a world where people are dying to migrate to western countries, 'Gullak' writer tells, "If Gullak had not occurred to me, or any such success I would have happily gone back to the town spending rest of my life because I belong there, to that place and people.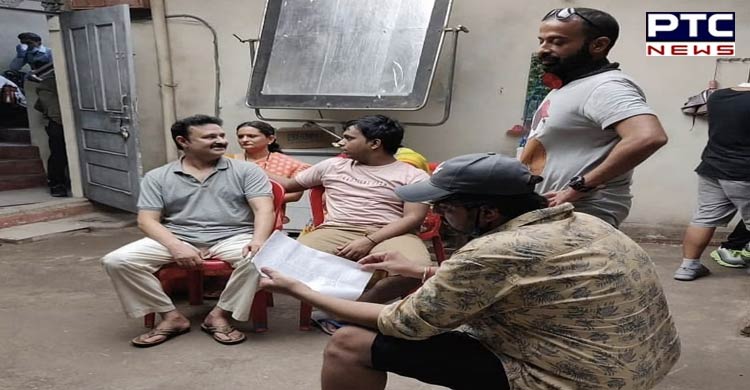 BTS 'Gullak Season 3'
'Bholu' Halwai's character comes from Machhli Shahar.
You have depicted the small town of India in such a realistic way, without any stereotype-you've managed to keep so real?
For a long period, we have been served crap in the name of small-town content, these writers sitting in Bombay are not aware of what real Amritsar, Jalandhar, and Hoshiarpur is like. There is a lot to Punjab between Bhangra and Drugs but our content curators seldom shed light on it.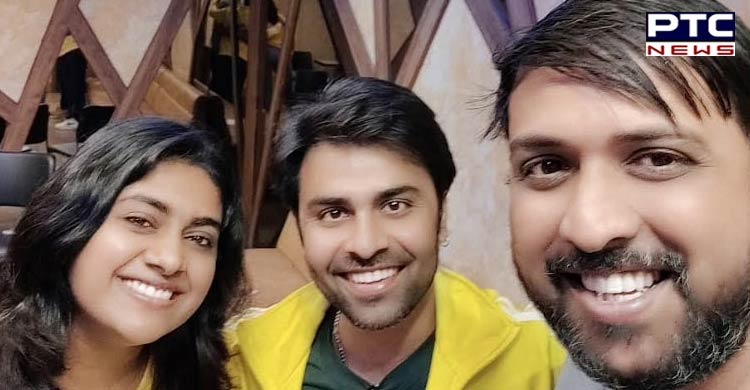 Snippets from Upcoming anthology with Jitendra Kumar.
Tell us about your upcoming projects?
The next show I'm writing is based on Punjab. It is for Lionsgate which will be produced by Drishyam Films. Will shoot it in rural Punjab and try our best to show a lighter side of Punjab unseen in mainstream media. A show describing their pain, joys, and ambitions. It'll be like a social commentary on Punjab laced with satire and humour. And there will be a lot of truth to it, which will catch the audience's attention.
My other project 'Civil Lines' is for HBO which will be produced by Goldie Behl and Sonali Bendre, said Durgesh Singh, Gullak 3 writer in an exclusive interview with PTC News.
Usually on OTT platforms series tend to lose their charm with every sequel but Gullak, on the other hand, is just getting better, how have you maintained that streak given the fact that you took this project second season onwards?
People try to stick to a certain formula, they think that if it has worked in season 1 will work in season 2, 3 and so on; they take their audience for granted. And this is such a crime, for me at least to take the audience for granted.
They feel slurs, sex and violence are what will make their shows sell but that isn't true. If you really want to cater audience with something new then the content needs to be honest and relatable. And Gullak is a series that we can enjoy with family, it is relatable across generations and as I've mentioned- newness is the key.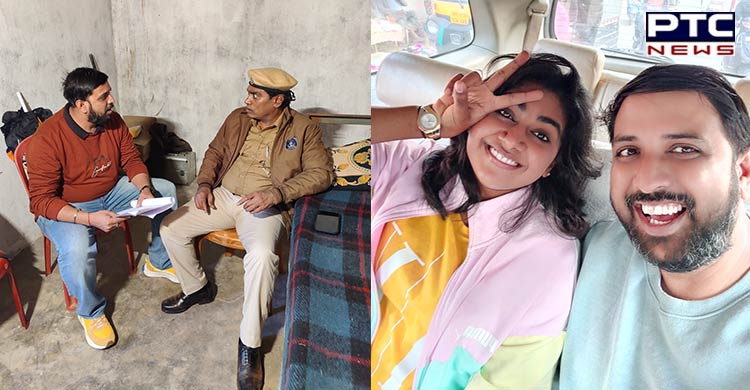 Snippets from Upcoming anthology with veteran actor Johnny Lever & Nimisha Sajayan.
The most fun moment on set?
I've played a photographer in season 2. The creator of the show Shreyansh Pandey and Director Palash pumped me to play that character and then there was me who had never faced the camera before that very moment. I was sweating; the makeup man was constantly wiping it off me.
Followed by multiple retakes I started observing actors, how were they maintaining their cool someone was having mojito, so I just grasped their attitude and then pulled off that scene rather beautifully.
And an emotional one?
The last scene, for people who have lost their loved ones related to that scene on a different level.
Talking about the scene, where Annu Mishra is seen wearing his father's 'chappals' in the hospital and again in the last scene, Gullak 3 writer Durgesh Singh, in an exclusive interview with PTC News, says, 'when my father passed away, a void engulfed me, I used to wear his chappals, I used to wear his clothes to feel closer to him.'
That is when the writer within me woke up and asked him how easy or difficult it is to revisit such heartbreaking memories to pen them down. As a writer, it was very difficult for me to rip the skin off the wound and blot that pain on paper.
You have managed to highlight those barely talked subjects like a woman's maiden life and her desires as one, and then her consent to arrange marriage through Furtili's character, in fact how financial dependency raises stature in the family- what caught your attention on such topics?
The younger self of a mother is never talked about, once she becomes a mother all her other roles and desires tend to take a back seat, nobody asks her how she was in college, did she have an affair, a crush?
So in 'Gullak', Furtilli presents the younger self of Shanti Mishra. That scene where Anu's mother tells about her affair and ends it with 'kabootar ban gaya' is open-ended. The audience has perceived it in a lot of different ways, and I feel it is so important for writers to leave a few such moments to audience perception. The viewer doesn't need to be spoonfed, let such scenes linger in their imagination and leave them with magic created by their own thoughts.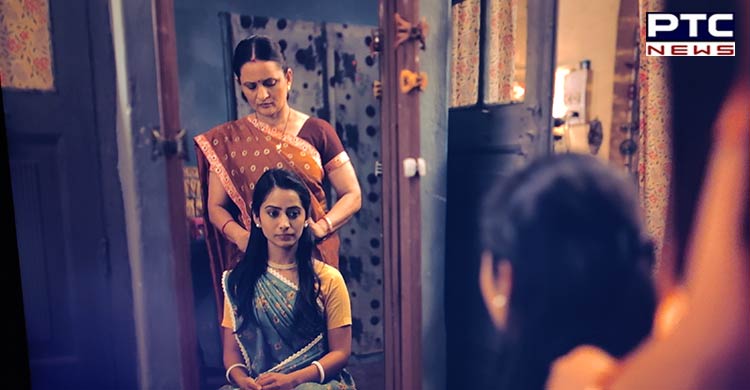 Gullak is like having hot chocolate milk on winter nights, it finishes before you are done savouring to your heart's content leaves us longing for one more sip, give us that one more sip spill some tea tell us what to expect in season 4?
One year maybe, although Gullak, I think it has come with its Season 3 sooner than any other web series - surely the wait will be worth it.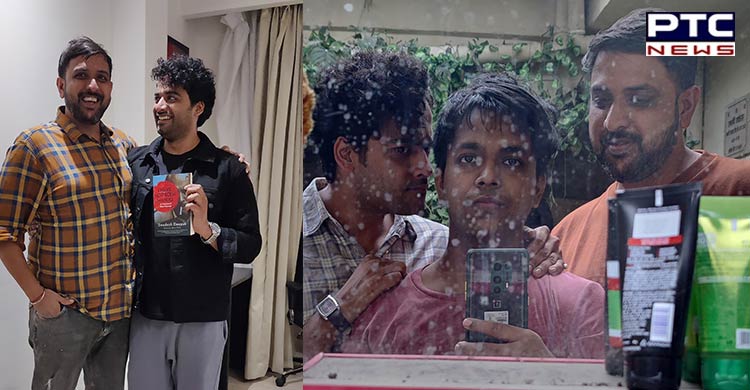 And that's a wrap! If you haven't yet watched "Gullak Season 3", do not give it a miss. Make sure to binge on it this weekend with your family only on Sony LIV.
-PTC News