Ferozpur, Punjab: In a significant joint operation, the Border Security Force (BSF) and Punjab Police have successfully apprehended two Pakistani smugglers and confiscated a substantial quantity of narcotics, totaling almost 30kg, near the International Border within the Ferozepur sector in the early hours of Monday.
This marks one of the most substantial drug seizures near the border in Punjab this year. Acting on specific intelligence, a meticulously coordinated operation was executed on the night between August 20 and 21 along the Sutlej riverbanks near the village of Gatti Matar, as conveyed by a BSF official. 
During the operation, at approximately 2:45 am, the vigilant troops detected the movement of individuals approaching from Pakistan toward India. Reacting swiftly, the troops issued a challenge to the suspects and subsequently resorted to firing when met with resistance. Resultantly, one of the individuals sustained an injury to the hand, according to the official's account.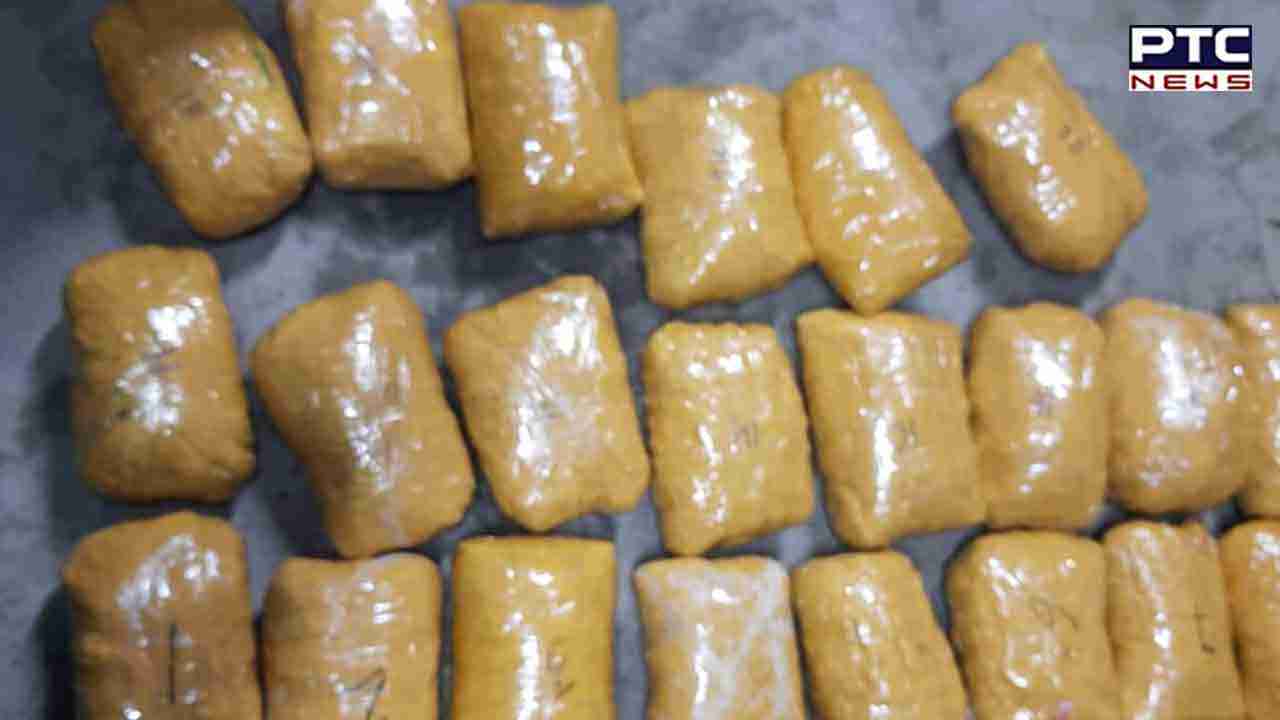 In the aftermath, the joint team successfully apprehended two Pakistani smugglers and uncovered 26 packets containing an estimated 29.26kg of narcotics. The confiscated substances are suspected to be heroin.
After administering initial medical aid, the injured smuggler was transferred to a local civil hospital for further treatment. The pursuit of the search operation within the vicinity is currently ongoing, as affirmed by the official.
This operation underscores the continued challenges posed by cross-border smuggling activities, necessitating the collaborative efforts of law enforcement agencies to curb such illicit operations effectively.
Also Read: Himachal operation: 10 individuals trapped in Mandi dam safely rescued
- With inputs from agencies