Chandigarh, March 7: With the Punjab Budget Session 2023 underway, Leader of the Opposition Partap Singh Bajwa has announced that the Congress would not participate in the House proceedings till Punjab Chief Minister apologised for his remarks in the House on Monday.

He said the Congress Legislature Party would boycott the proceedings of the Punjab Vidhan Sabha till Bhagwant Mann tendered his apology for intimidating party MLAs.

Partap Singh Bajwa said they would not participate in the activities till Bhagwant Mann was present in the House.
Also Read | H3N2 virus can be serious for those with low immunity, multiple comorbidities

Notably, on Monday, there a verbal spat between Bhagwant Mann and Partap Singh Bajwa on Monday. Later, Bhagwant Mann left the venue.

Bajwa alleged that CM Bhagwant Mann should apologise for using "unparliamentary language".
Training his guns at Congress leaders during the Punjab Budget Session 2023 on Monday, the Punjab Chief Minister said most of the leaders sitting on Opposition Benches were tainted.
Punjab Chief Minister Bhagwant Mann, while slamming Leader of the Opposition Partap Singh Bajwa for "shielding" corrupt by criticising action of the Vigilance Bureau (VB) against "tainted leaders" of Floor of House, said his government had adopted zero tolerance policy against corruption and exemplary action would be ensured against leaders involved in sins against the state. He alleged that Congress leaders misused their positions to rob the public wealth. Bhagwant Mann assured the House that nothing could deter him from taking stringent action against corrupt leaders.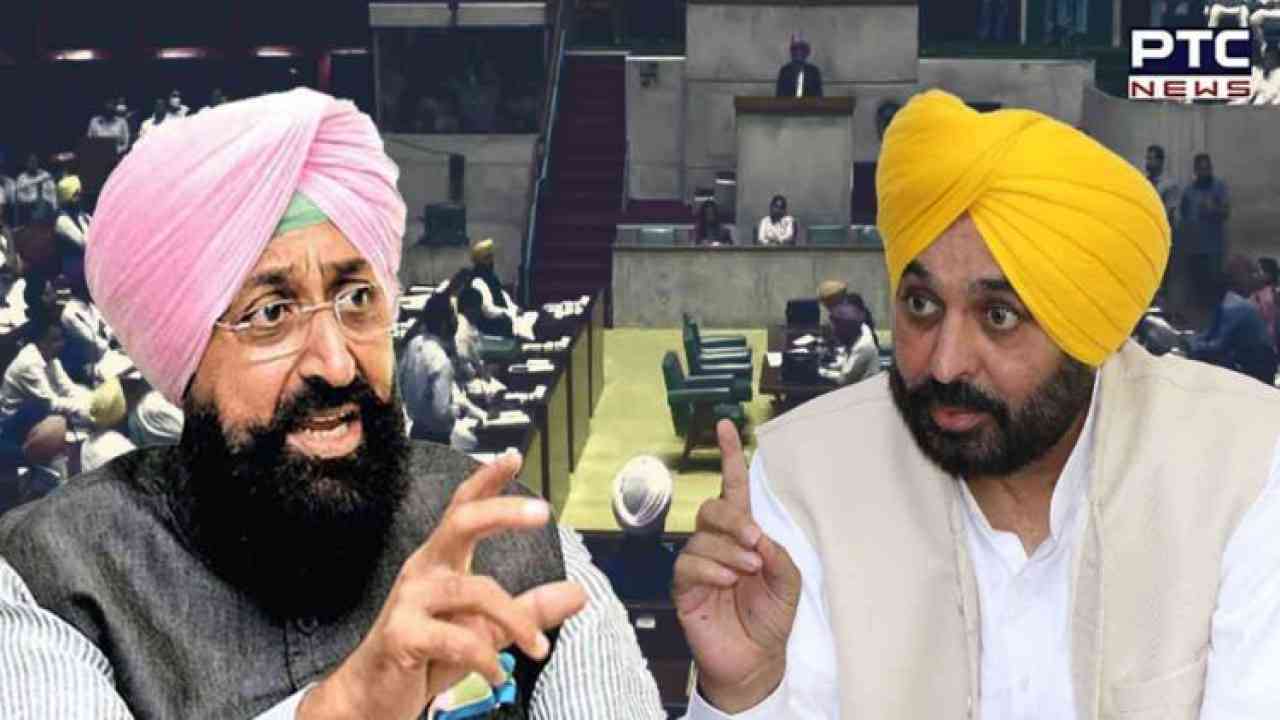 On the other hand, Partap Singh Bajwa, in a strongly worded retort to Bhagwant Mann, said he was the last man to support the corrupt, but the latter could not be selective and vindictive only against the Opposition leaders.
Also Read | Punjab Budget session 2023: Bhagwant Mann, Partap Bajwa lock horns; CM accuses Congress leaders of looting public wealth
" Why double standards on Satyendra Jain. When Arvind Kejriwal and Bhagwant Mann claimed that Jain was being falsely implicated they wanted everyone to believe so. However, when the Congress makes a similar charge in Punjab, Bhagwant Mann and the entire AAP leadership gets edgy and cagey", said Bajwa.

- PTC NEWS