Punjab Budget Session 2023: Tearing into the Opposition for plundering the wealth of the state, Punjab Chief Minister Bhagwant Mann on Monday said no person involved in 'looting' public money would be spared by the state government.
Punjab Chief Minister Bhagwant Mann, while slamming Leader of the Opposition Partap Singh Bajwa for "shielding" corrupt by criticising action of the Vigilance Bureau (VB) against "tainted leaders" of Floor of House, said his government had adopted zero tolerance policy against corruption and exemplary action would be ensured against leaders involved in sins against the state.
He said no one could stop him from acting against these culprits who had mercilessly robbed and ruined the state. Bhagwant Mann said it was a sorry state of affairs that Congress leaders were trying to "patronise" those who had looted the wealth of the state by misusing the power given to them by people.

The Punjab Chief Minister unequivocally said corrupt leaders whether they were from the ruling side or Opposition would not be spared at any cost. He alleged that Congress leaders misused their positions to rob the public wealth. Bhagwant Mann assured the House that nothing could deter him from taking stringent action against corrupt leaders.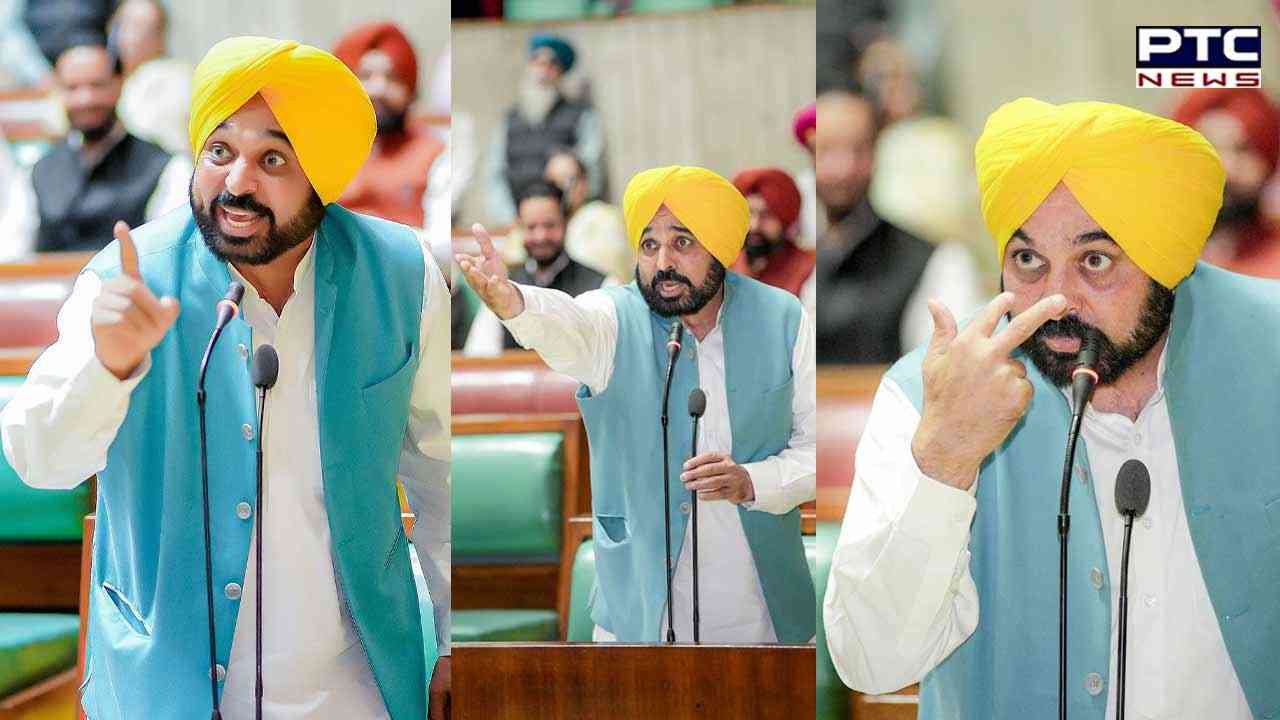 Also Read |Punjab Budget Session 2023: Partap Singh Bajwa compares CM Bhagwant Mann to 'Hitler

Training his guns at Congress leaders during the Punjab Budget Session 2023, the Punjab Chief Minister said most of the leaders sitting on Opposition Benches were tainted.

The Chief Minister alleged that although his government was duty bound to act tough against corrupt leaders, the Congress had always protected such leaders. He reminded Partap Singh Bajwa that a former Chief Minister of his party had submitted a list of corrupt ministers and MLAs during his tenure to the Congress high command.
However, Bhagwant Mann quipped that instead of acting against these corrupt leaders, his high command squatted over the list to avert embarrassment for the party, which had exposed the real face of the Congress.
Also Read | Punjab Budget Session 2023: Second day of Punjab budget session, heated discussion over Governor's speech


- With inputs from our correspondent