Portugal Wine Spill: Sao Lorenco de Bairro, a picturesque town in Portugal, experienced an unusual spectacle on a Sunday that left residents and onlookers in awe. A river of red wine unexpectedly surged through the town's streets, creating a surreal scene that quickly garnered attention.
Witnesses captured videos of this astonishing event, where millions of liters of wine coursed down the town's lanes, seemingly without end. The source of this mysterious wine river was traced back to a local distillery in the town.
The incident occurred when tanks containing barrels, holding an astonishing 2 million liters of red wine, unexpectedly ruptured at the distillery. The resulting torrent of wine presented not only an unusual sight but also posed an environmental concern, as it was headed toward a nearby river.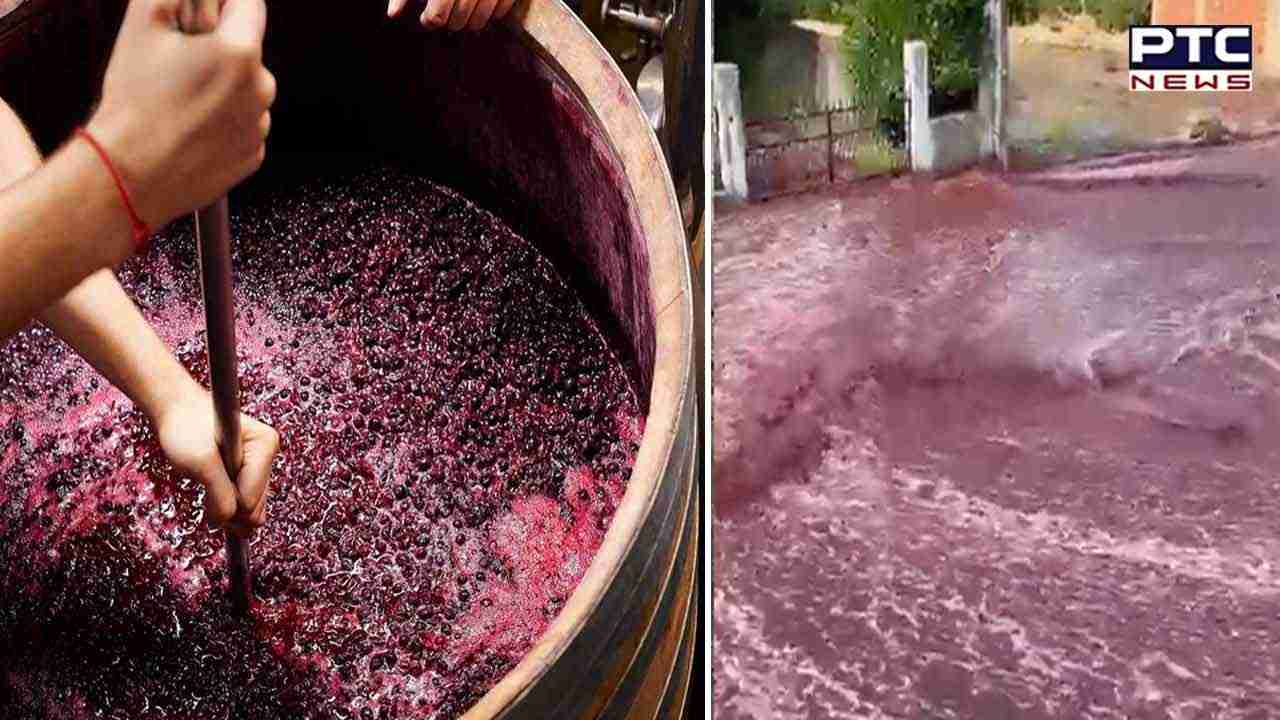 Reports suggest that the wine had even flooded a basement near the distillery before flowing into other parts of the town. To mitigate the situation and prevent the Certima River from turning into a literal river of wine, the local fire department sprang into action. They successfully redirected the wine flood to a nearby field, averting a potentially larger disaster.
Levira Distillery, responsible for the incident, promptly issued an apology and took responsibility for the cleanup and repair costs. In a statement, the distillery assured the public that it had already begun the process of cleaning up the wine-soaked areas in the town and pledged to cover all associated expenses.
This unexpected wine deluge left residents and wine enthusiasts with a story to remember, as the town of Sao Lorenco de Bairro now stands as the site where 2.2 million liters of wine briefly transformed its streets into a river of red.
Also Read: Libya Floods: Over 2,000 feared dead, thousands missing after devastating deluge in Derna
- With inputs from agencies