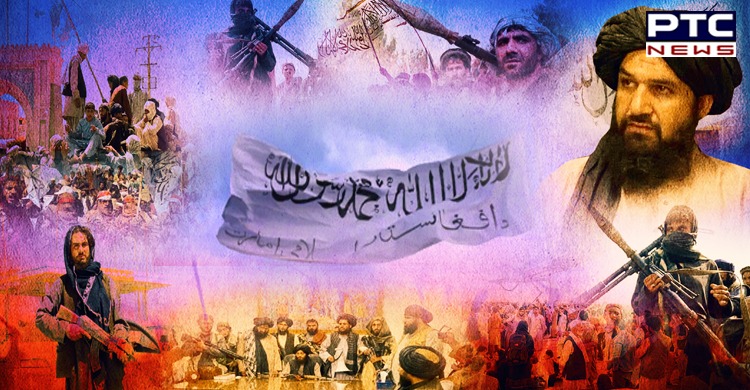 Two weeks before the United States (US) was set to complete its troop withdrawal after a two-decade war, the Taliban have seized power in Afghanistan. The Taliban fighters stormed across the country and captured all major cities.

Know here what happened and what comes next...
The Afghanistan turmoil: The Taliban ran the country in the late 1990s and have again taken control. The US-led invasion of Afghanistan in 2001 ousted the insurgents from power, but they never left. After they blitzed across the country in recent days, the Western-backed government that has run the country for 20 years collapsed. Afghans, fearing for the future, are racing to the airport, one of the last routes out of the country.
Also read | China willing to develop 'friendly relations' with Taliban
Why people fleeing? They're worried that the country could descend into chaos or the Taliban could carry out revenge attacks against those who worked with the Americans or the government. Many also fear the Taliban will reimpose the harsh interpretation of Islamic law.
Why are Taliban taking over now? Probably because troops from the United States are set to withdraw by the month-end. The US has been trying to get out of Afghanistan, its longest war, for several years now. Last year, then US President Donald Trump announced a plan to pull out and signed a deal with the Taliban that limited US military action against them. President Joe Biden then announced that the last troops would leave by August-end. As the final deadline drew close, the Taliban began a lightning offensive, overrunning city after city.

What happened to Afghanistan President? President Ashraf Ghani fled. He left Afghanistan saying he had chosen to leave to avoid further bloodshed. It's not clear where he went.
Also read | Amid Afghanistan-Taliban conflict, Punjabis worried over safety of gurdwaras
What happens next ? It's not clear. The Taliban say they want to form an "inclusive, Islamic government" with other factions. They are holding negotiations with senior politicians, including leaders in the former government. They have pledged to enforce Islamic law, but say they will provide a secure environment for the return of normal life after decades of war. However, many Afghans distrust the Taliban and fear that their rule will be violent and oppressive.
What does the Taliban takeover mean for women? Many fear it could mean a severe rollback of rights. Afghan women have made major gains since the overthrow of the Taliban. Many are worried they will once again be confined to their homes. The Taliban have said they are no longer opposed to women attending school, but have not set out a clear policy on women's rights.
-PTC with inputs from agencies