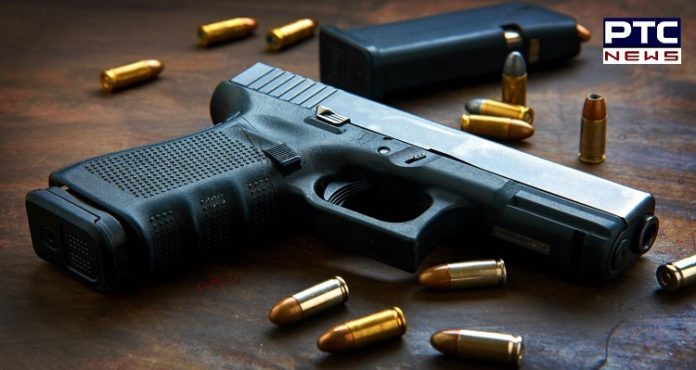 The Amritsar Police nabbed three gangsters from Haryana at a checkpoint in the Kot Khalsa police station, on Saturday. The police have recovered a .32 bore pistol and a magazine made in USA, with seven live bullets and a dagger from their possession. These three have been identified as Mohit Singh alias Shera, of Gohana, Azad Singh and Ajay Punia of Hisar.
As per the preliminary inverstigation, nine cases were registered on Mohit including murder, attempt to murder and dacoity. Also, Mohit was inbolved in a gang war with the opposite gang of Tarun on August 10. However, Tarun managed to escape despite suffering injury.
 Amended Motor Vehicles Act: Traffic cops in Delhi to wear body cameras
As per reports, Mohit was conicted in a case and was given the seven-year of jail imprisonment, to which he was granted bail, later.  Meanwhile, case has been registered against these three gangsters under Sections 24, 54 and 59 of the Arms Act.
-PTC News