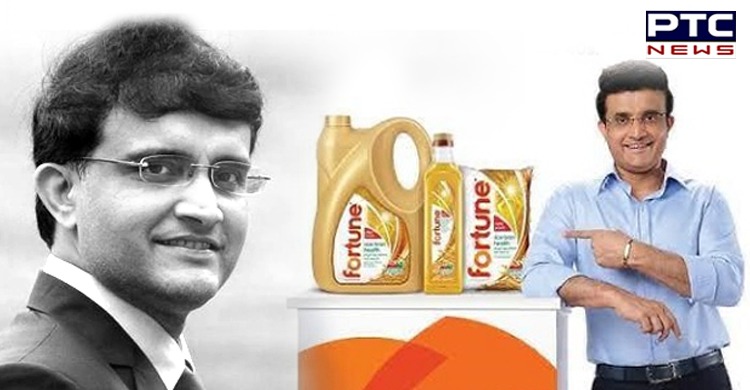 Fortune Rice Bran Cooking Oil company Adani Wilmar has stopped all advertisements where former Indian cricket captain Sourav Ganguly is seen endorsing the product.
Also Read | UK: Boris Johnson announces new national lockdown in England

According to the sources, the brand has pulled down all advertisements starring Sourav Ganguly who is currently recovering from a heart attack at a Kolkata hospital.
Adding that they have asked their advertisement agency to prepare a new campaign.
Sourav Ganguly was admitted to hospital on Saturday and he went through angioplasty operation. After the news of Ganguly's health situation, people are trolling advertisements of the cooking oil featuring Sourav Ganguly.

 It has been detected that three arteries of the 48-year-old superstar were blocked by over 70 percent. Ganguly has received one stent in one of the arteries. He is expected to be discharged on Wednesday.
Also Read | Reliance HC Plea: Court issues notices to Centre, Punjab Govt.
Adani Wilmar CEO Angshu Mallick said "Ricebran oil is one of the Worlds most healthy oil . It contains natural antioxidants. Gama Oryzonal present in ricebran oil reduces bad cholesterol and improves lipid profile. Saurav Ganguly became our brand ambassador endorsing our fortune ricebran oil. The ricebran oil is not a medicine but only a cooking oil. There are several factors which affect heart ailments including dietary and hereditary issues. We shall continue to work with Saurav and he will continue to be our brand ambassador. We have only taken a temporary break in our TV commercial till we again sit with Saurav and take things forward. This is a very unfortunate incident and can happen with anyone,"
-PTC News