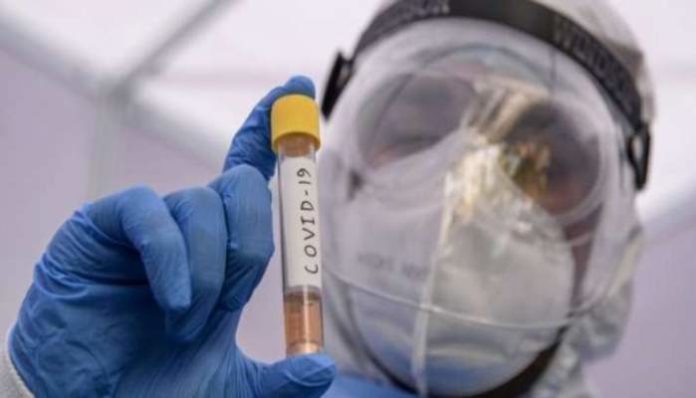 Will there be another lockdown in Punjab? Following a spike in COVID-19 cases in Punjab, the state health minister Balbir Singh Sidhu on Monday said that if cases keep rising anything is possible.

Punjab Health Minister stated that rising cases is the matter of concern. COVID-19 cases in Punjab has been rising since 3-4 days.
Also Read | There are 2 main reasons behind fuel price hike: Dharmendra Pradhan
Meanwhile, Balbir Singh Sidhu has asked healthcare workers to get vaccinated as they're on frontline. "Don't want to lose any other health worker to COVID-19," he said, adding that if cases rise anything is possible. "We've to take precautions from our end," he added.

The statement came following the Centre's direction to the states where coronavirus cases have been rising since past few days. Kerala, Maharashtra, Punjab, Chhattisgarh and Madhya Pradesh are witnessing an upsurge in daily new cases.
Also Read | Delhi Police releases photos of 20 more people in connection with Red Fort violence
Punjab is rapidly assuming critical dimension in respect of the spread of COVID-19 infection, the Health Ministry stated. In the last four weeks, the weekly positivity rate has increased from 1.4 percent to 1.6 percent, while the weekly cases in the last four weeks have seen a rise from 1300 to 1682.
In SBS Nagar, the weekly positivity rate has become 4.9 percent from 3.5 percent and the weekly cases have more than doubled from 165 to 364.
The Centre has advised the State to improve testing numbers by focusing on RT-PCR tests. All negative Rapid Antigen Test results to be mandatorily followed by RT-PCR test and no such negative persons are to be missed, it stated.
"Focus on strict and comprehensive surveillance as well as stringent containment in selected districts and regular monitoring of the mutant strains through testing followed by Genome Sequencing should be done, the Centre advised the states.
The last suggestion was to focusing on clinical management in districts reporting higher deaths. Punjab remained in complete lockdown for several months after which the Unlock process started.
Click here to read more articles on Health. 
-PTC News