Rajasthan horror: Approximately one month after the Manipur horrific incident which triggered widespread outage, similar recent distressing and unsettling footage from Rajasthan sparked nationwide concern leading to tension and chaos across various parts of Rajasthan especially in Pratapgarh district. 
The incident came to light after the video went viral, which shows a tribal woman allegedly beaten and paraded naked by her husband and in-laws in Rajasthan's Pratapgarh district. 
Also Read: Aditya-L1 Solar Mission LIVE UPDATES: Countdown begins for India's first solar mission
The incident took place on Thursday in the district's Nichalkota village of Pahada Gram Panchayat under Dhariyavad police station limits in the district.
The horrific incident came to the notice of the police on Friday when the dreadful video surfaced Internet.
The victim was married a year ago. It is alleged that she had started living with another man in the village.
Giving details about the incident the DGP said, "The in-laws of the woman committed this heinous crime. They kidnapped her and took her to their village where the incident took place. They were annoyed as she had gone away somewhere else after the marriage." 
After the woman was kidnapped, she was beaten up by her husband who also stripped her and paraded her for about one kilometre in the village, the DGP said.
 He added that, "Some of the women from her in-law's side were also seen involved in the incident and that all the persons accused in the matter would be arrested soon."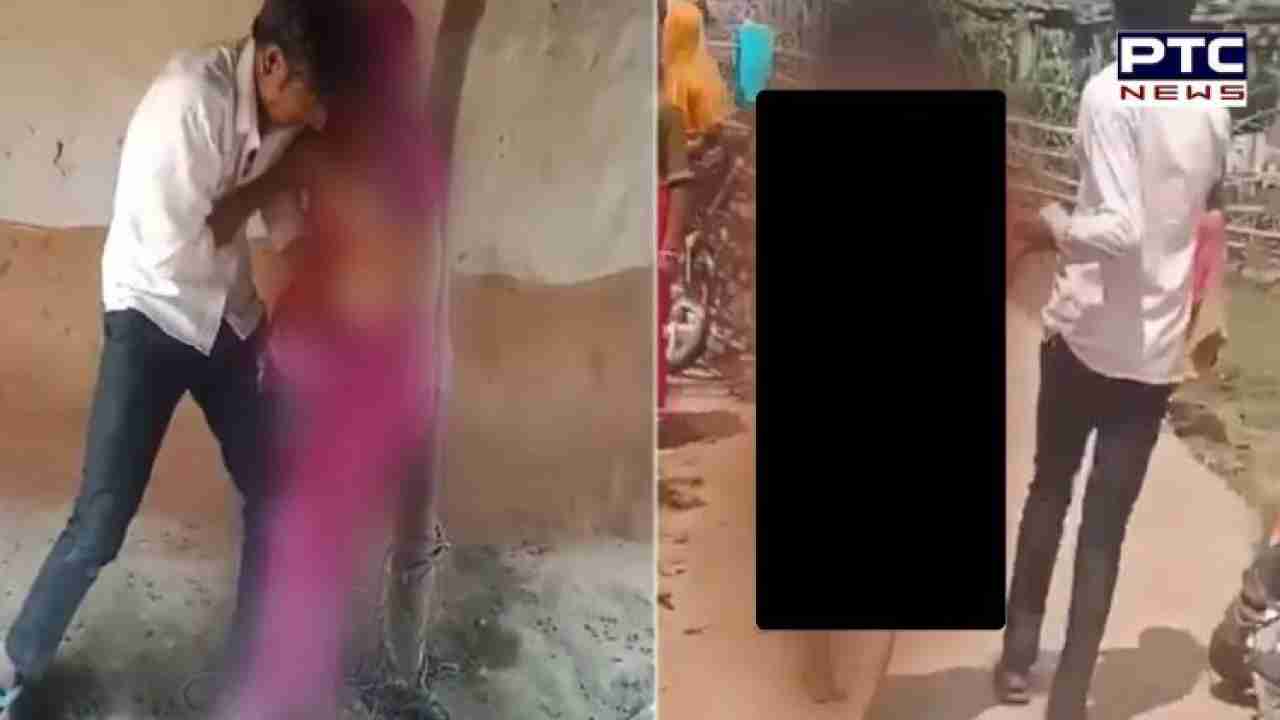 3 arrested after Rajasthan horror video 
Three people were held by the police after a tribal woman was allegedly beaten and paraded naked in Rajasthan's Pratapgarh district, said the police on Saturday. 
District Superintendent of Police (SP) Amit Kumar confirmed the information.  Along with the woman's husband, two other accused were arrested. 
According to the police, the accused tried to run away after seeing the police. While escaping the police, they got injured.
They are undergoing treatment at the district hospital in Pratapgarh after which they will be produced in court. 
Further investigation is underway. 
Political leaders condemn the incident 
Condemning the incident, Chief Minister Ashok Gehlot said the accused "will be put behind bars as soon as possible."
Reacting to the incident Rajasthan Chief Minister Ashok Gehlot took to 'X' and said, "In Pratapgarh district, a video of a woman being stripped naked by her in-laws has surfaced amid a family dispute between her family and her in-laws."
Minister Gehlot has also given instructions to take strict action against the accused in the incident.
Meanwhile, Rajasthan BJP leader and Chittorgarh MP CP Joshi also reacted to the incident and posted on 'X', "Today Rajasthan is again ashamed. The administration did not have a clue about this female atrocity incident in the lower quota of Pahada Gram Panchayat of Dhariyawad Tehsil of Pratapgarh district. This explains why Rajasthan is ranked 1 in rape and atrocities against women."
- With inputs from agencies