Prime Minister Narendra Modi on Sunday inaugurates the Pune Metro rail project at Garware metro station and took an on-board ride with 'young friends.'

While inaugurating the Pune metro line PM Modi flagged off the project and proceeded to take the metro ride to the Anandnagar station, located nearly five km away.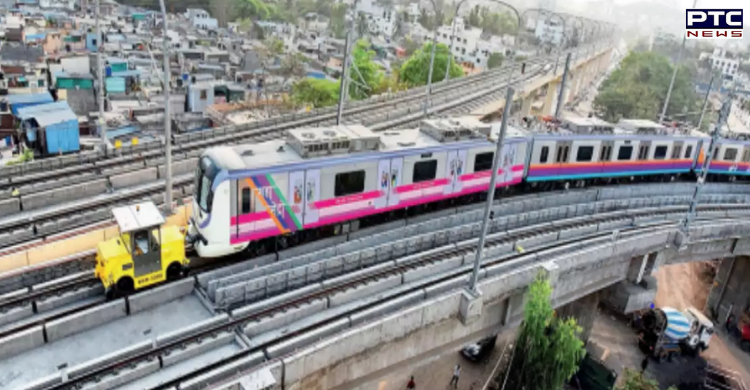 Also Read: PM Narendra Modi unveils statue of Chhatrapati Shivaji Maharaj in Pune
The metro train will be operational along 2 routes - Vanaz to Garware College Metro Station, and PCMC to Phugewadi Metro Station. The foundation stone of the project was laid down by Prime Minister on December 24, 2016
Keeping in view the Covid-19 precautions, only fully vaccinated passengers will be allowed to board the train.
During the ride in the metro, PM Narendra Modi interacted with various differently-abled and visually impaired students present onboard in the coach.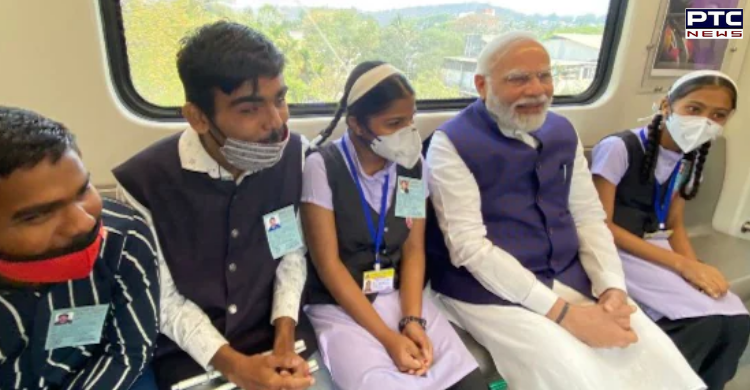 Before reaching the metro station PM Modi tweeted "Leaving for Pune where I will be taking part in various programmes including the inauguration of the Metro Rail Project, laying the foundation stone for various development works and attending the Golden Jubilee celebrations of Symbiosis University"
After inaugurating the metro line he wrote, "On board the Pune Metro with my young friends." The total cost of the metro line is about ₹ 11,400 crore.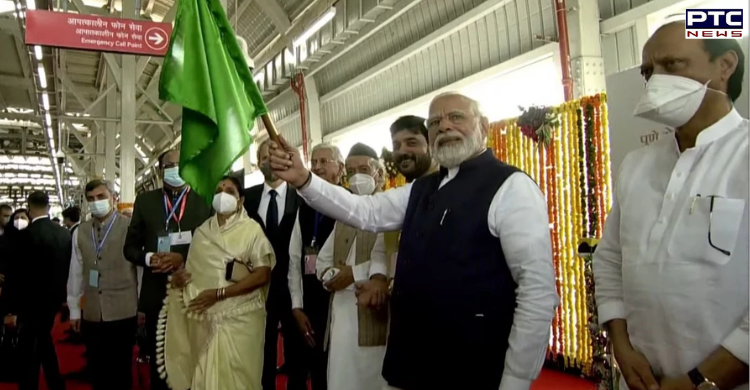 Also Read: Jalandhar hospital nurse commits suicide by hanging herself
For three stations, the ticket price has been priced at Rs 10. The ticket price would be Rs 20 after three stations. That means you will have to spend 20 rupees to travel from Pimpri to Fugewadi. 325 persons can be accommodated in a metro compartment. Women will be accommodated in a separate compartment.
-PTC News