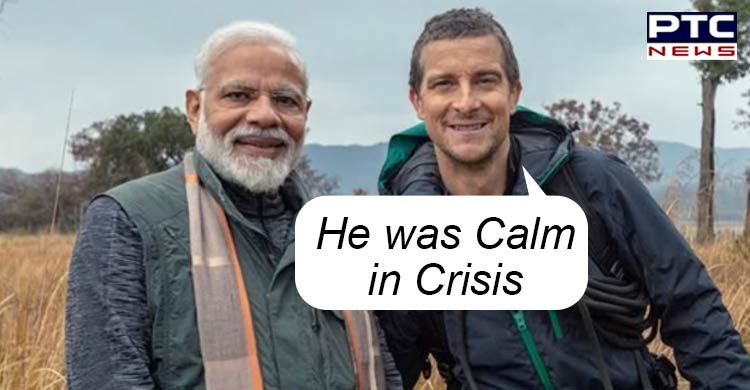 PM Narendra Modi 'Man vs Wild' episode: The host Bear Grylls spoke up about his interaction with PM Modi during his episode with him. While interacting with news agency ANI, he said, "'I've been a massive fan of India for many years, so for me to take such an iconic global leader like PM Modi on an adventure into the wild was a real privilege." "I've had a huge privilege of taking Former President Barack Obama on a trip to Alaska a few years ago, what was similar (Obama & PM Modi) was that they were there for the same purpose- for driving this message of 'we have to protect the environment", he added.
https://www.youtube.com/watch?v=aw4q9EqTWvk
Man vs Wild host Bear Grylls added, "PM Narendra Modi is a man who cares about the environment, which is why he came on this journey. He has actually spent time in the jungle as a younger man and I was surprised how comfortable he was out there and how calm he was." "India is a remarkable and beautiful country with so much beauty that you've got to protect. But it comes down always to the individual. Little things like don't litter, support initiatives that reduce plastic, or protect the environment or promote conservation", said Bear Grylls.
Also Read: PM Narendra Modi on Discovery: Catch Man Vs Wild with PM Modi on Discovery channel
Furthermore, he said, "Our team who was filming (Man vs Wild) was really on the edge, but the PM (Modi) was just very calm and I saw that throughout our journey. Whatever we were doing, he was very calm. That was cool to see. What shone brightly for me was his humility". "PM (Modi) is vegetarian, so there was going to be no eating of grubs or anything. But in the wild, you can survive very well off berries, roots, plants and certainly, PM spent his younger years in the wild, so he was very comfortable with that", he said.
https://www.youtube.com/watch?v=tRfsJNzHzm8
While signing off, he said, "The side of PM Modi you will see is unlike you have ever seen before. The team has come back and said this could be the most-watched TV show ever in any country in the world, and that is my hope for it."
-PTC News