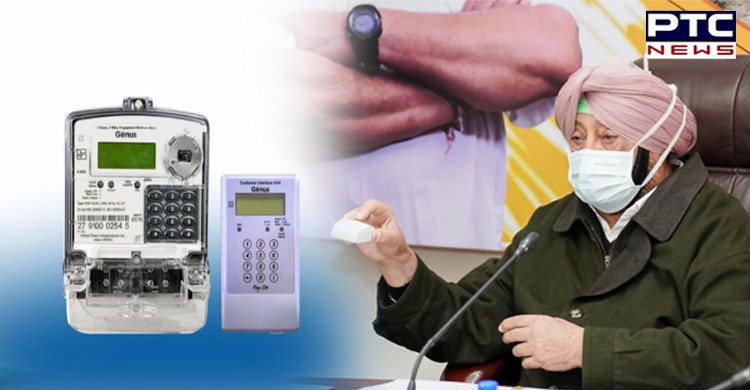 Punjab on Thursday leapfrogged into a new era of development and progress, with Chief Minister Captain Amarinder Singh launching a slew of milestone welfare projects.
Chief Minister powered the state's digital leap with the roll-out of a Rs 75.64 Crore Smart Metering project and an 'e-Daakhil' portal for e-filing of consumer complaints.
Also Read | Punjab CM dedicates Jan to girl child; announces free sanitary pads for school, college girls

Smart power meters

He launched the Rs. 75.64 Crore 3-phase Smart Metering project, the Chief Minister said the consumer-friendly scheme will help reduce human error in manual reading through automatic uploading of data. From January 2021 to December 2021, a total of 96,000 meters will be installed across the state by PSPCL under the project, which will also help to curb the malpractice of reading concealment/theft of electricity and improve the reading/billing efficiency and quality, he said.
These meters will enable consumers to view instantaneous/live data as well as the last bill data via PSPCL Consumer App, besides maintaining and regulating power consumption. They will have the option to change meter to prepaid or post-paid. Rebate in tariff is admissible to the consumer under prepaid option and the same meter can be used as a Bidirectional meter for Solar Net metering, said Captain Amarinder Singh. Consumers will not need to visit DISCOM offices to register complaint of wrong meter readings now, he added.
Also Read | Punjab CM launches BASERA for Slum Dwellers, Cricket Kits for youth
E-Daakhil consumer projects

The Chief Minister said that the new E-Daakhil portal would help consumers safeguard their rights. It will provide them with an effective mechanism to protect them from exploitation at the hands of traders, and will facilitate them in approaching consumer courts with ease, he said, while launching the portal.
Created to enable e-filling of consumer complaints in accordance with the new Consumer Protection Act 2019, which envisages filling of consumer dispute electronically to Consumer Disputes Redressal Commission, the portal will facilitate online filling of complaints by citizens/advocates.

Food, Civil Supplies and Consumer Affairs Minister Bharat Bhushan Ashu said this unique online platform would empower the consumer and protect his interest. He also revealed that with this, the manufacturer would now be held responsible for defective goods along with the seller under the new Consumer Protection Act, 2019.
-PTC News