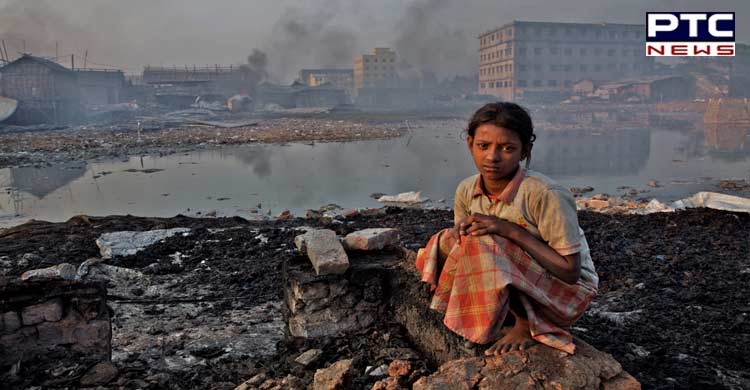 Washington (US), June 22: Having a portable air cleaner at home can help in reducing the impact of air pollution on children's brain development, suggest a recent study published in the journal 'Environmental Health Perspectives'.

Researchers from Simon Fraser University worked with American and Mongolian experts to examine the advantages of using air filters to limit exposure to air pollution during pregnancy and to determine the effect on children's intelligence.
The researcher pointed out that their randomised controlled trial is the first of its type to show how reducing air pollution affects children's cognition.
In Ulaanbaatar, Mongolia, the researchers began recruiting 540 pregnant women in 2014 for the Ulaanbaatar Gestation and Air Pollution Research (UGAAR) project. The air quality of Ulaanbaatar is among the worst in the world, exceeding limits set by the World Health Organization (WHO).
The women were less than 18 weeks into their pregnancies and non-smokers who had not used air filtering devices in their homes previously. They were randomly assigned to either the control or intervention group; the intervention group had been provided with one or two HEPA filter air cleaners and encouraged to run the air cleaners continuously for the duration of their pregnancies. The air cleaners were however removed from the home after the birth of the infant.
Also Read | Sidhu Moosewala murder: Mansa court extends Lawrence Bishnoi's police custody
The Weschler Preschool and Primary Scale of Intelligence was used by the researchers to assess the children's full-scale intelligence quotient (FSIQ) when they were four years old.
They discovered that the average FSIQ of the children of women who had used air cleaners during pregnancy was 2.8 points higher than that of the group who did not.
"These results, combined with evidence from previous studies, strongly implicate air pollution as a threat to brain development," says Ryan Allen, professor of environmental health in SFU's Faculty of Health Sciences, adding, "But the good news is that reducing exposure had clear benefits."
In line with findings from earlier observational studies, kids in the intervention group also had considerably higher average verbal comprehension index scores. According to the research, a child's verbal abilities may be extremely vulnerable to exposure to air pollution.
More than 90% of people on earth breathe air with particulate matter concentrations that are above WHO guidelines. Although the impacts on an individual level may be minimal, the researchers contend that the population-level effects of air pollution on brain development could be significant.
Also Read | NDA picks Droupadi Murmu for presidential polls, likely to file nomination on June 25
-PTC News