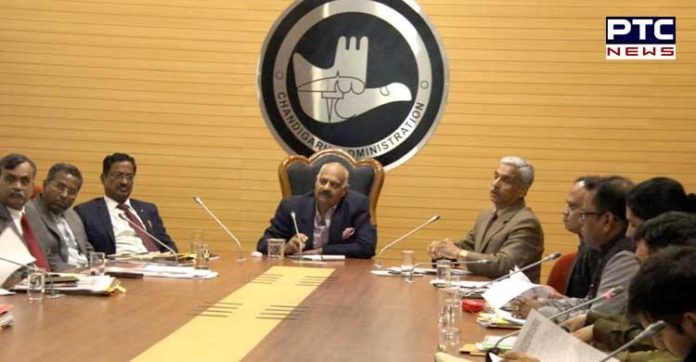 Review meeting was held under V.P. Singh Badnore, to review the action taken report on recommendations
January 23, 2019 06:43 PM A review meeting was held today at U.T Secretariat, Chandigarh under the chairmanship of Sh. V.P. Singh Badnore, Governor Punjab & Administrator U.T., Chandigarh to review the action taken report on the recommendations of six Committees of Administrator's Advisory Council, namely Law & Order, Traffic, Sports, Education, Urban Infrastructure and Social Welfare Committee.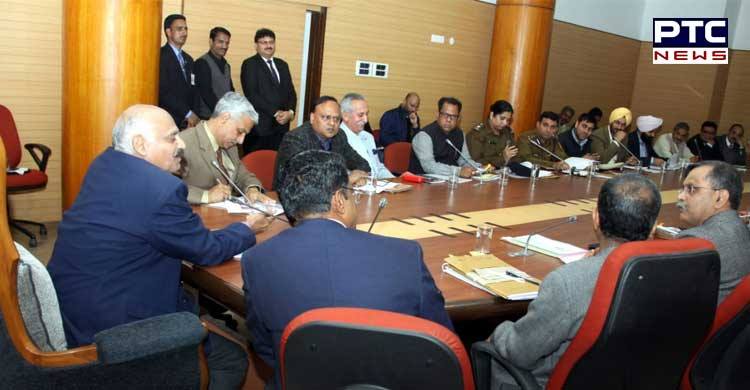 Also Read: After assurance from OP Soni, SSA RMSA teachers called off their protest
Among those present during the meeting were Sh. Manoj Parida, IAS, Adviser to the Administrator, Sh. Sanjay Beniwal, IPS, DGP, Chandigarh Police, Sh. Ajoy Kumar Sinha, IAS, Finance Secretary, Sh. B.L. Sharma, IAS, Secretary Education, Sh. Kamal Kishore Yadav, IAS, Municipal Commissioner, Chandigarh, Sh. Mandip Singh Brar, IAS, Deputy Commissioner, Chandigarh, Sh. Jitender Yadav, IAS, Special Secretary Home, and other senior officials of Chandigarh Administration.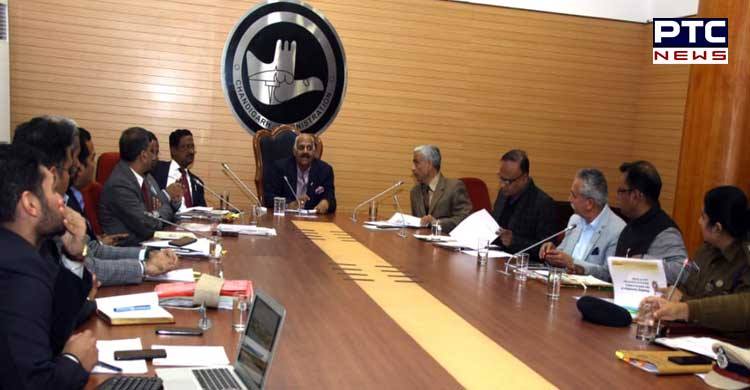 Also Read: Drug menace: Punjab police to go after proclaimed offenders
In the meeting suggestions of the committees were shared with respect to the bar timings, installation of Alcometers/ breath analyzers in bars and clubs. Further presentations were also given by Director Sports, Director Social Welfare and Director School Education highlighting the status of action taken on the recommendations of their respective Advisory Council Committees.
The suggestions of all the committees will be further discussed and delibrated in the Advisory Council meeting which will be held shortly.
Also Read: National Girl Child Day' Celebrations held in Chandigarh
Concluding the meeting, Sh. V.P. Singh Badnore emphasized on the need to bridge the gap between the performance of mainstream city schools and periphery schools. He further desired that the facilities at night shelters should also be upgraded. Sh. Badnore also reviewed the status of Chandigarh Public Grievance Monitoring System.
-PTC NEWS