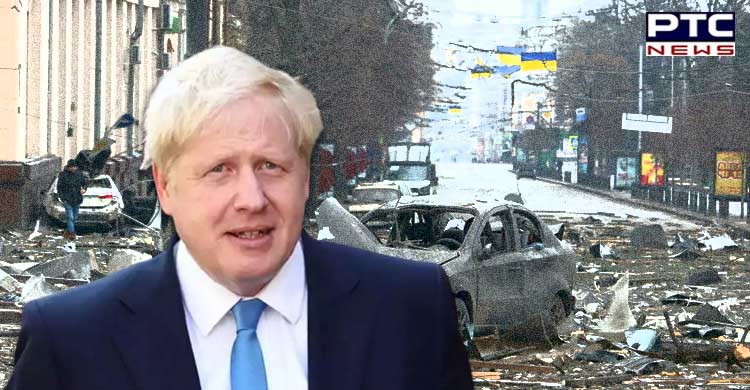 Kiev (Ukraine), April 9: UK Prime Minister Boris Johnson on Saturday travelled to Ukraine's capital Kiev and met the country's President Volodymyr Zelenskyy, informed a top Ukrainian official.

"Right now, Boris Johnson's visit to Kyiv has started with a meeting with President Zelensky," stated Andrij Sybiha from the Office of the Ukrainian President on Facebook.
The United Kingdom Foreign Secretary Liz Truss also shared a photo of Johnson and Zelensky on Twitter.
The meeting comes amid mounting evidence of Russian atrocities across Ukraine, including mass graves and the bodies of civilians killed at close range in execution-style killings.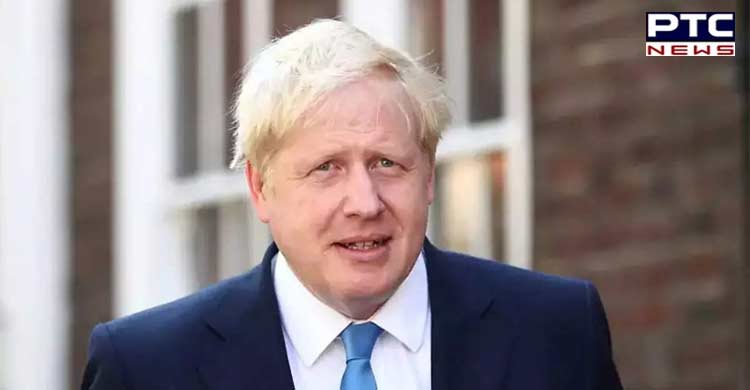 According to a Downing Street spokesperson, the British PM met Zelenskiy "in a show of solidarity with the Ukrainian people."
Also Read | Pakistan: Imran Khan summons cabinet meeting amid threat of no-confidence vote
"They will discuss the UK's long-term support to Ukraine and the PM will set out a new package of financial and military aid," said the sources. Notably, Johnson's visit to Ukraine was not announced in advance.
"The UK will send more defensive weapons to Ukraine and will work with G7 partners to target every pillar of the Russian economy to ensure Putin fails," Johnson had announced on Twitter earlier on Saturday.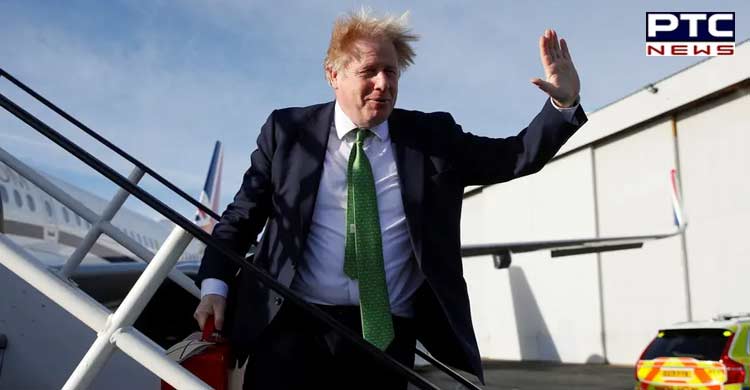 Earlier on the day, Austrian Chancellor Karl Nehammer had visited Kiev in a gesture of solidarity.
According to the reports, the Austrian Chancellor will meet Ukrainian President Volodymyr Zelenskyy and Kiev Mayor Vitaly Klitschko and will visit Bucha, where numerous Ukrainian civilians were found dead on the streets when Russia withdrew its forces following a five-week occupation.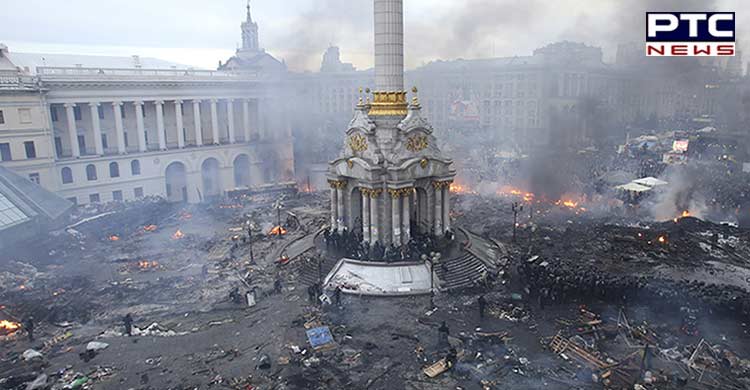 Also Read | Offering freebies either before or after polls is policy decision of a party: ECI to SC
-PTC News